Higher Education Direct Mail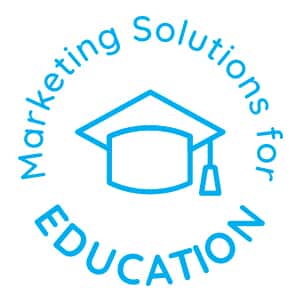 Marketing Solutions for Education
Today's colleges and universities are facing increased challenges to attracting top students, driving applications, and increasing donations. Our interactive designs are helping
Tactile dimensional mail uses surprise and engagement to put messaging front and center with students and alumni, while Video Mailers, Web Keys and VR viewers bring virtual campus visits to top prospects. Take a look below to see how other schools are using Red Paper Plane to meet their goals.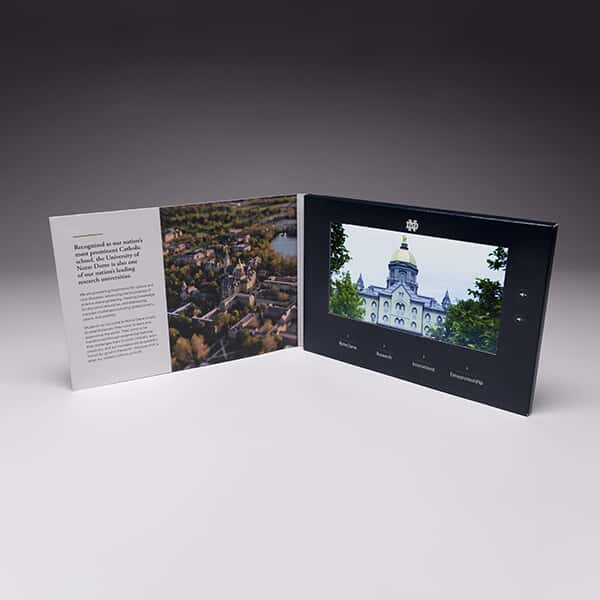 Bring The Campus Visit To Them
University of Notre Dame delivered the experience of being at their school by using this Video Mailer.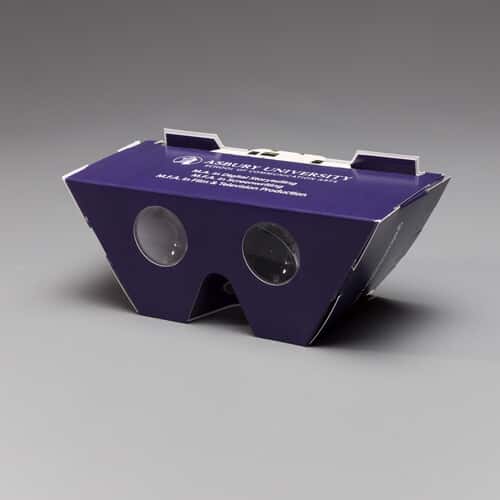 Take Student Prospects On A Virtual Tour
To promote their online Graduate Programs, Asbury University used this VR Viewer to immerse student prospects in a virtual tour of the School of Communication Arts facility.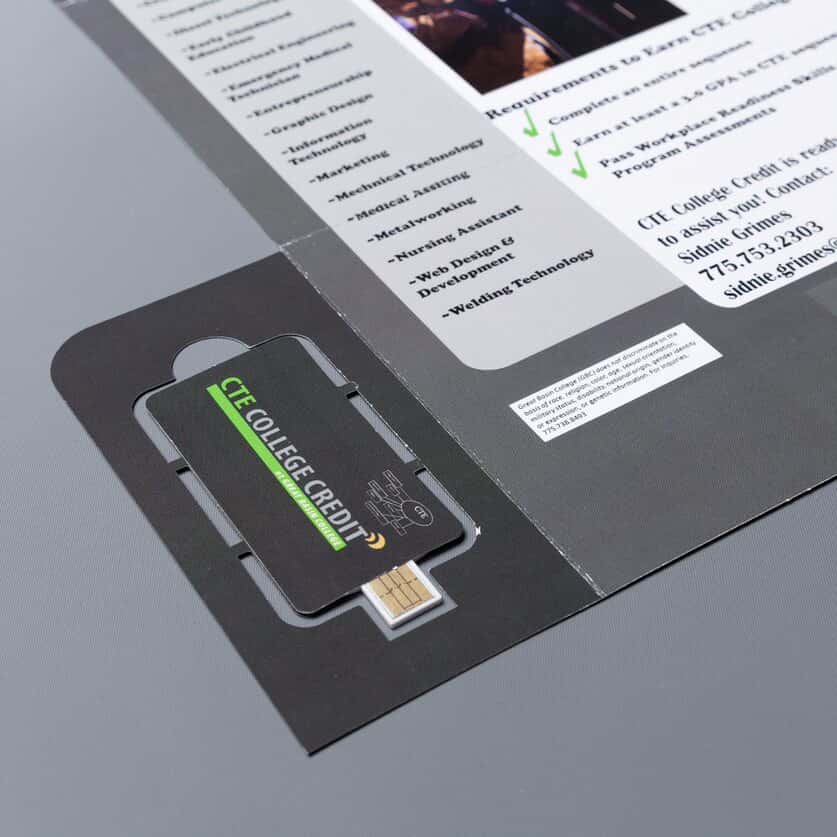 Drive Students To Your Online Communications
Great Basin College drove prospective students online with this Web Key. It launches a pre-programmed URL when inserted into a USB port.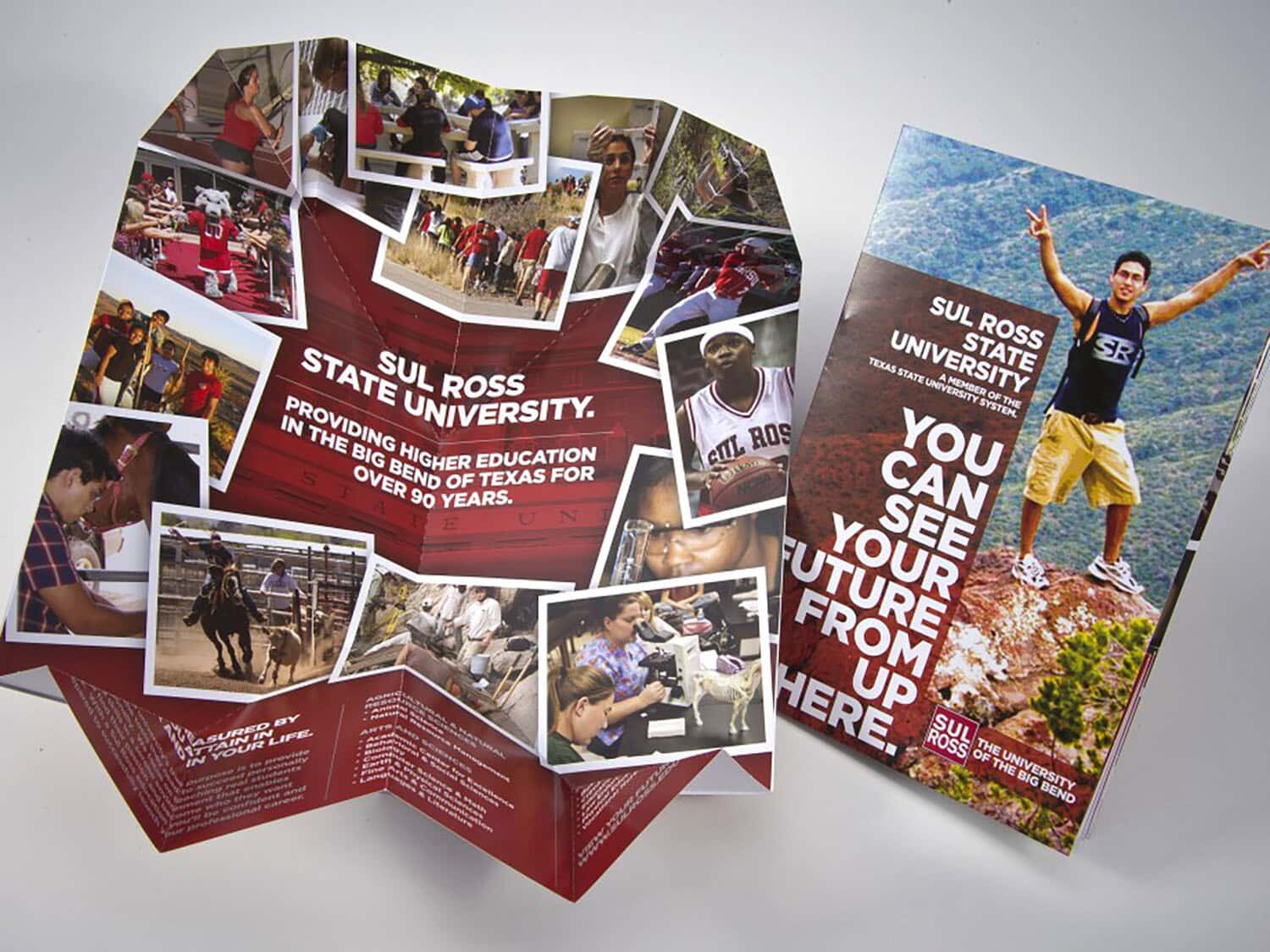 Increase Admission Applications
The recruitment mailer for Sul Ross State University was so successful, that it resulted in 26% more applications for admission than the previous year.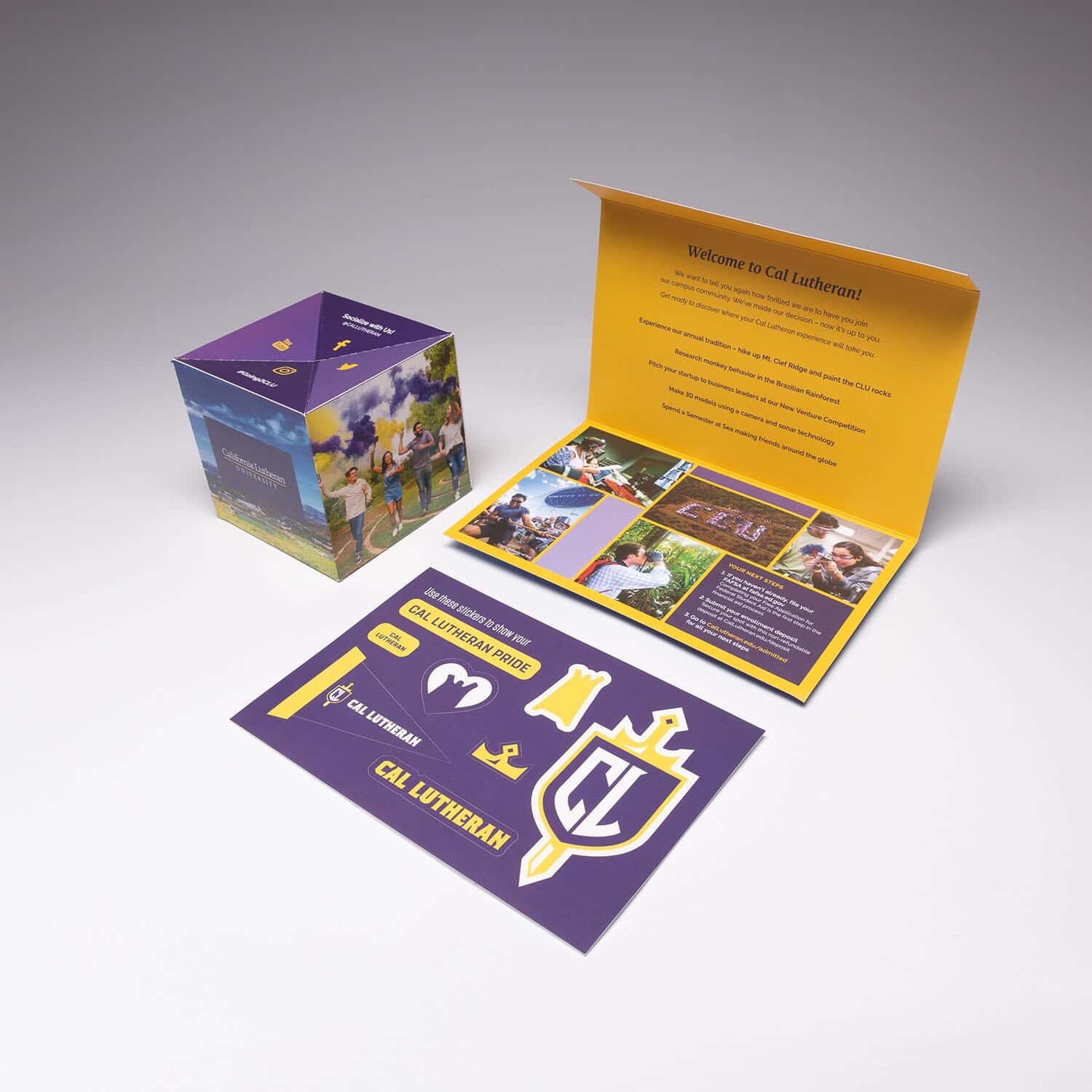 Combine Print With Digital To Increase Engagement
50% of the 4,900 Admission Acceptance Packet recipients scanned the QR code included on the Pop Up Cube, which drove them online to their Admitted Student Portal.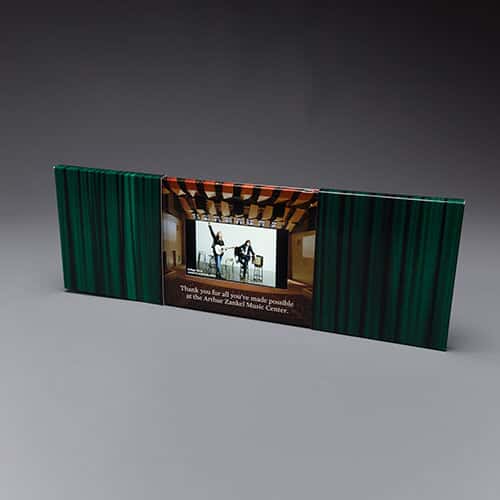 Send Donors An Engaging "Thank You"
Skidmore College used this Video Mailer as a "thank you" and visual demonstration of donors' contributions to the music program on campus, presenting a multi-sensory experience.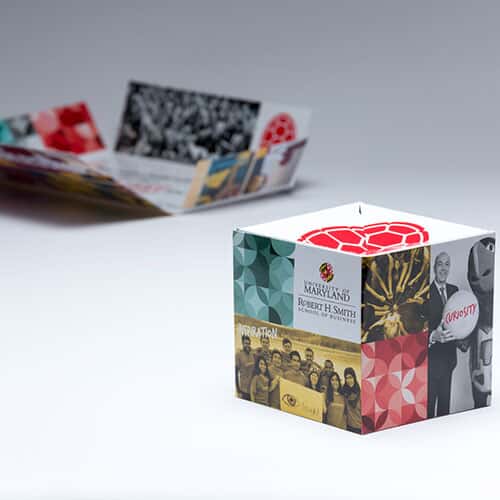 Send A Lasting Holiday Greeting
University of Maryland used this 3" Pop Up Cube mailer as a holiday card for student prospects. It automatically and unexpectedly sprung from the mailer once opened, capturing their attention.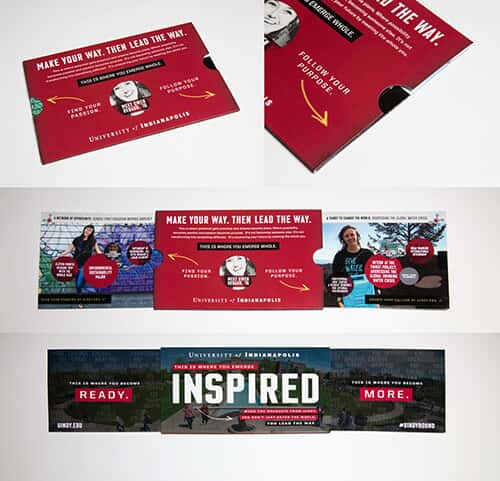 Capture The Attention Of Top Student Prospects
University of Indianapolis used this Extendo® to capture the attention of top student prospects. Revealing two hidden panels once the tab is pulled, the direct mailer triples the size of your message.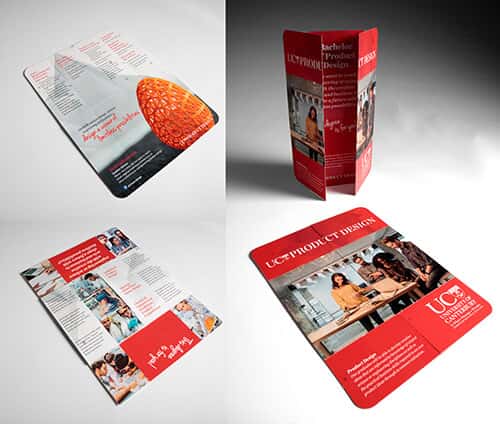 Announce A New School Opening
The University of Canterbury was tasked with promoting their newest school that was set to open to students in 2018. They used the Flapper®, which constantly unfolds in itself, to inform this audience.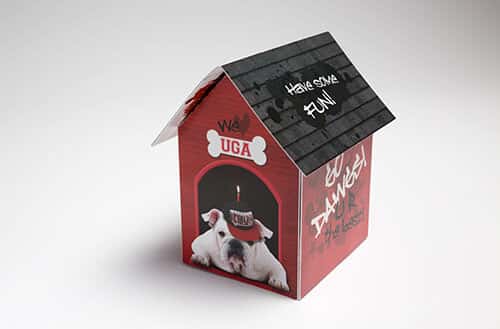 Keep Alumni Donors Engaged
The University of Georgia surprised top Alumni Donors with the Pop Up House as a Birthday card. They wanted to send something fun, and received high praises for the interactive nature of the mailer.
Bring the Campus Tour To Them
Hilbert College used this video mailer as a student recruitment mailer for top prospects. It provided recipient's with a virtual tour of the campus, and information on various majors and athletics.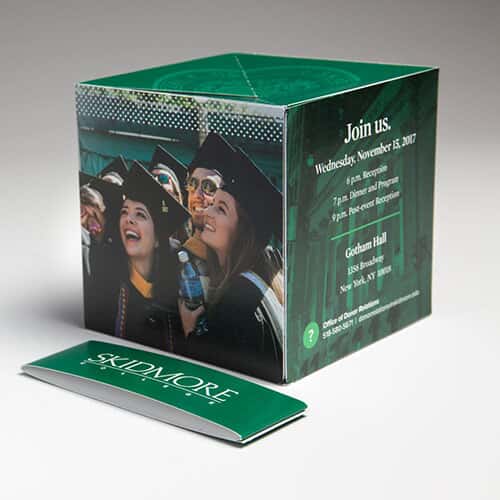 Increase Event Attendance
Skidmore College used this 4.25" Pop Up Cube as an invitation for a recent fundraising gala. The cube popped into shape automatically and unexpectedly once removed from the belly band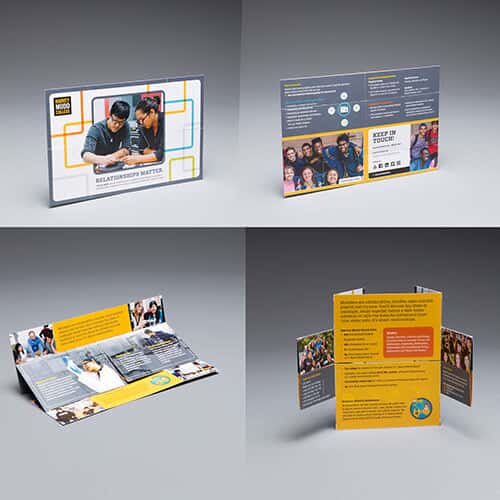 Inform Student Prospects On Your School's Offering
Harvey Mudd College used The Flapper® design as an informational tool for prospective students. The multiple panels allowed for the school to promote its various majors and campus culture.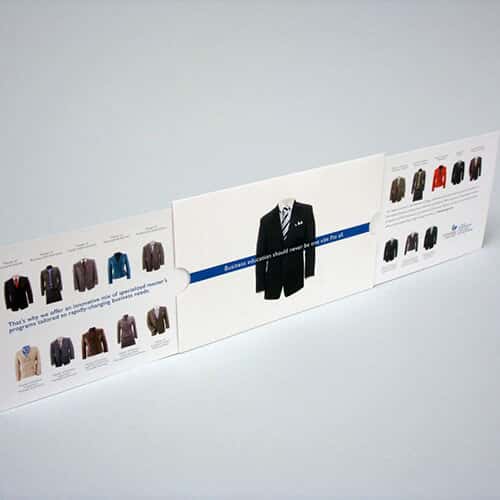 Recruit Top Student Prospects
Georgia State University used our Extendo® as a recruitment tool for their Business Master's Program. Once the tab is pulled, two additional panels appear, engaging the recipient.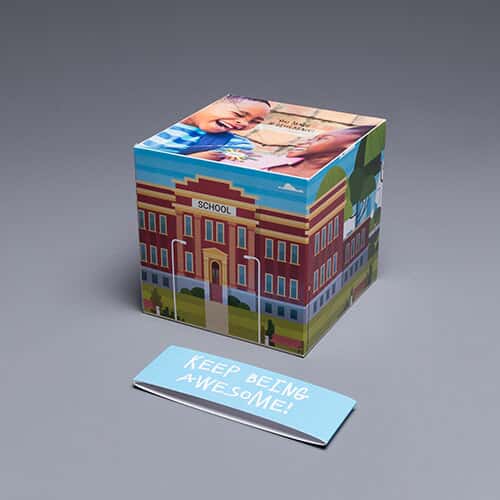 Show Donors Their Impact On Students
The Non-profit company, Look For the Good, developed this engaging mailer to show donors how much their contributions have impacted students. Once removed from its belly band, the cube pops into fully dimensional shape.