The marketing industry has and always will be an important asset to any business. To be in marketing, one must be creative and forward-thinking. We've compiled a list of 10 movies (in no particular order) we think every marketer should watch at least once in their lives. Whether they're documentaries specifically about marketing, or just plain old good movies that get your creative juices flowing, these 10 choices are sure to give you something to talk about on your next Zoom meeting.
POM Wonderful Presents: The Greatest Movie Ever Sold (2011)
Rotten Tomatoes: 72% Fresh
"POM Wonderful Presents: The Greatest Movie Ever Sold," is a genius dive into the world of product placement. Filmmaker, Morgan Spurlock completely financed the film using product placement with various brands and placing them throughout the film. It's a lighthearted and comedic look into the decision making and marketing processes that grace our screens every day.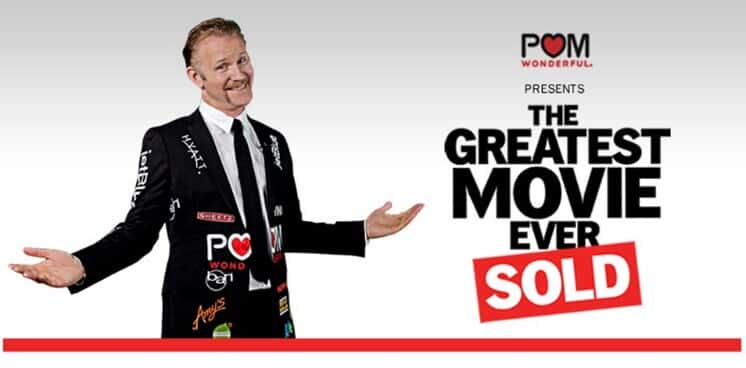 Wag the Dog (1997)
Rotten Tomatoes: 86% Fresh
Not as funny and lighthearted, "Wag the Dog" is about a president who was just caught in a sex scandal days before the presidential election. In order to turn the attention away from the scandal, the White House hires a Hollywood producer to create a fake war in Albania, which the president will heroically end. Of course all will be broadcast to the media. Can this save his election? With lead actors like Robert De Niro and Dustin Hoffman running the show, need we say more?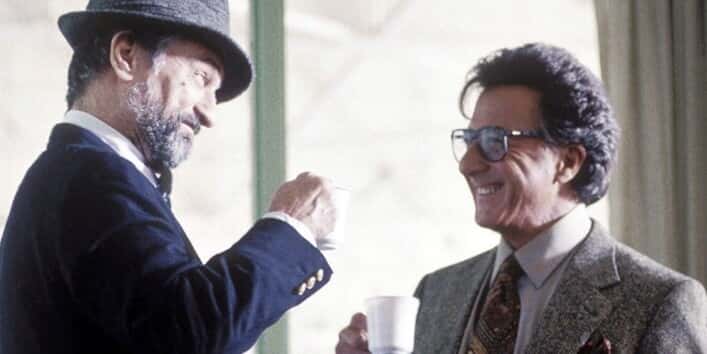 The Greatest Showman (2017)
Rotten Tomatoes: 57% Rotten
Don't take that Rotten Tomatoes score too seriously, "The Greatest Showman" is a great movie with some great music as well. The goal of every marketer is to grow their business and make it as successful as possible. "The Greatest Showman" follows P.T. Barnum as he goes from penniless orphan to successful businessman. His failing wax museum turns into a thriving display of extraordinary live acts. It's an entertaining journey that'll leave you tapping your toes.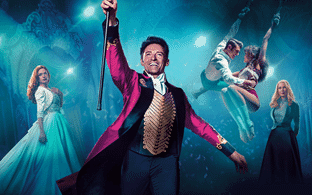 The Pursuit of Happiness (2006)
Rotten Tomatoes: 67% Fresh
While not entirely about marketing, "The Pursuit of Happiness" deserves a spot on any "Must Watch" list. Will Smith is fantastic in this film which is based on a true story about a man named Christopher Gardner. Gardner must sell a "bone density scanner" to provide for his son, all while attending 6 months of training to become a stockbroker as an unpaid intern. It's a film about hardship and hard work. Have your tissues ready for this one!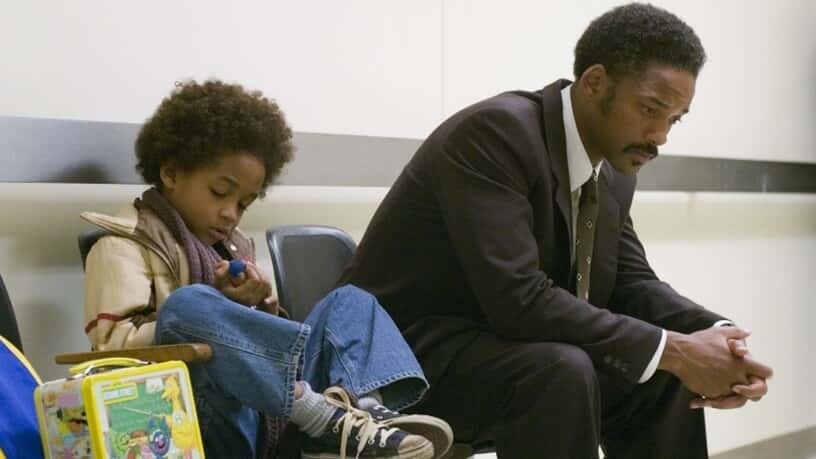 Boiler Room (2000)
Rotten Tomatoes: 66% Fresh
"Boiler Room" is a story about a 19-year-old who runs an illegal casino out of his apartment. After his Dad (a judge), finds out about his business, he is forced to find an alternative. He begins working for an brokerage firm that sells worthless chop stock. The film was conceived when the screenwriter interviewed at a brokerage firm. Add this one to your list!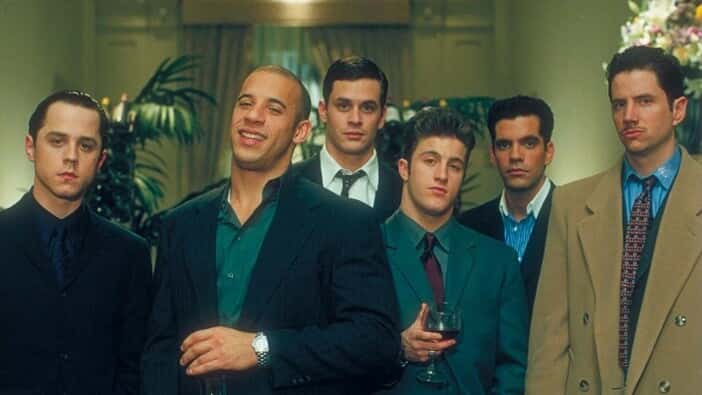 The Social Network (2010)
Rotten Tomatoes: 96% Fresh
Facebook is by far the largest social networking site in the world. "The Social Network" stars Jesse Eisenberg as Facebook founder Mark Zuckerberg. It takes you into the moments when TheFacebook was launched in 2004 and skyrocketed from an exclusive Harvard site to a worldwide phenomenon. The movie is a series of flashbacks that highlights the ups and downs of launching what would become the social media network we know and love today, all while fighting off multiple lawsuits.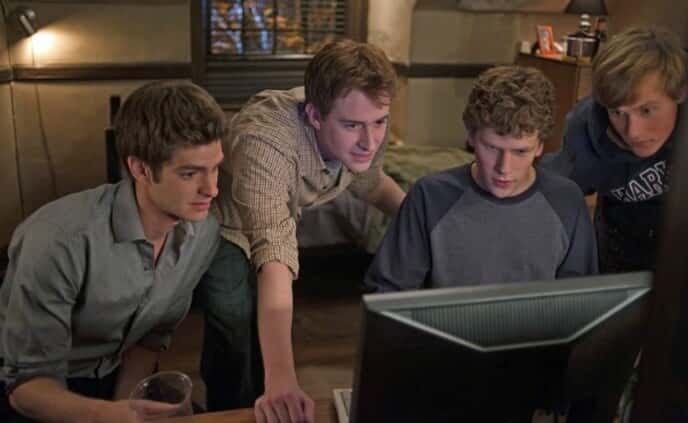 Death of a Salesman (1985)
Rotten Tomatoes: 100% Fresh
There's a reason why "Death of a Salesman" is certified 100% Fresh on Rotten Tomatoes, it's a great movie. Starring Dustin Hoffman, the play-turned-movie is about a struggling salesman who is on the verge of losing everything. He reminisces on the struggles of his life and where he went wrong. It's a powerful film that we know you won't forget.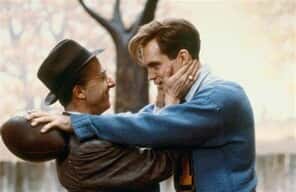 The Founder (2016)
Rotten Tomatoes: 81% Fresh
Starring Michael Keaton as Ray Croc, "The Founder" follows an unsuccessful salesman who discovers the quick, efficient service of a local California drive-in restaurant. Croc sells the owners, Dick and Mac Mcdonald in partnering up with him and expanding the business, which of course would become the golden arches that we all love to this day. It's a fascinating film that gives you an inside look at how McDonalds has grown to become the giant that it has become, and how it revolutionized the quick service industry.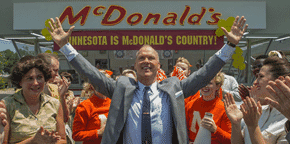 Moneyball (2011)
Rotten Tomatoes: 94% Fresh
This one is for the baseball fans. "Moneyball" is based on the true story of the Oakland Athletics' 2002 season and their general manager Billy Beane who attempted to bring a new way of managing to his team. He received pushback from other executives on the team about his "modern" approach to scouting and creating a team based on their low budget. The ideas are good, but will it play out on the field and get results? Check out "Moneyball" to find out.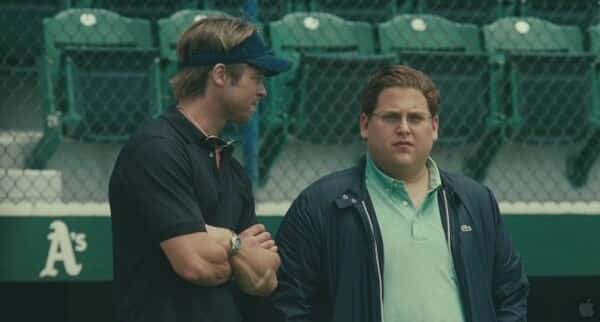 Dead Poets Society (1989)
Rotten Tomatoes: 85% Fresh
Did we leave the best for last? We'll leave that up to you. "Dead Poets Society," starring the incomparable Robin Williams, is a story about a new English teacher at an all-boys prep school. Williams encourages his students to break out of their shells, live their own lives, and seize the day. This movie is an instant classic that will leave you energized and ready to conquer any challenges you might face.