Agency Marketing Successes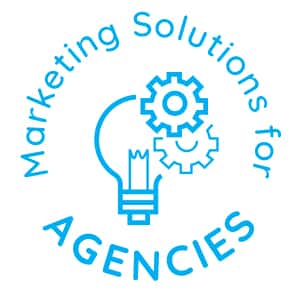 agency marketing successes
With face-to-face meetings gone, and digital clutter exploding, helping clients stay top-of-mind has become more difficult.
Dimensional print breaks through the clutter to drive response rates that are 3X greater than conventional mail, and many more times that than email. Our engaging invitations, reference materials and follow up reminders help turn virtual events into fun interactive experiences.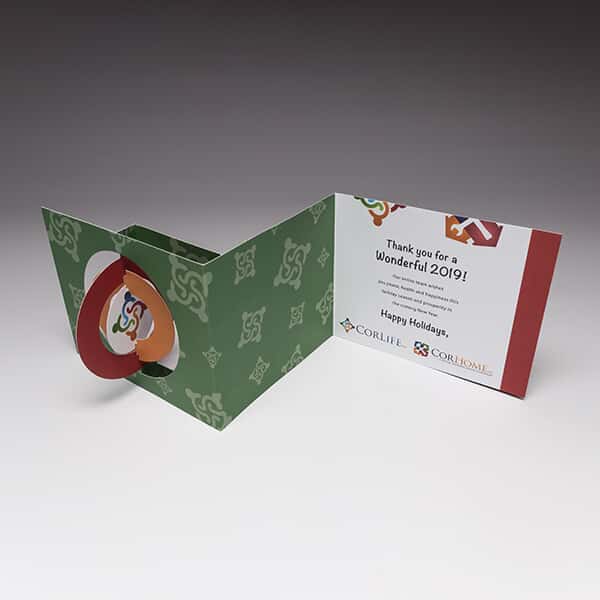 Keep Clients Top Of Mind
Insight Creative used the Circle Spinner as a unique holiday greeting to send to customers of their Medical Device client. Opening the card causes the three concentric circles on the cover to spin into a dimensional, circular shape.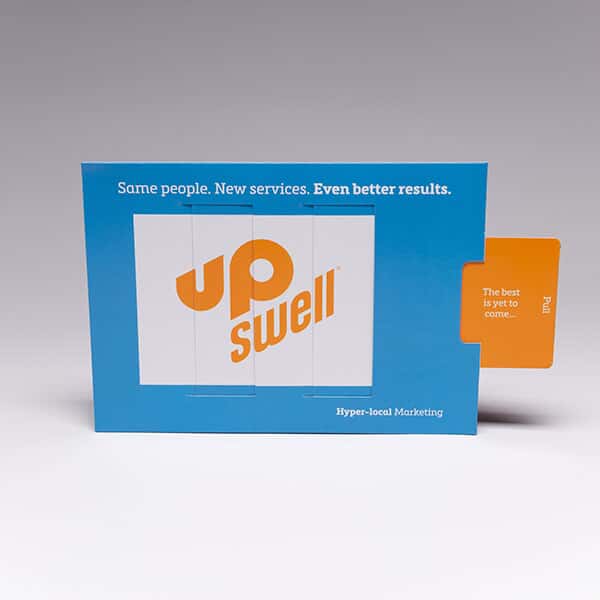 Announce a Re-brand In a Unique Way
Upswell Marketing used the Magic Changing Picture to announce their exciting re-brand to clients in a unique way, while generating brand awareness. With the pull of a tab, this interactive piece demonstrates a shift from before to after.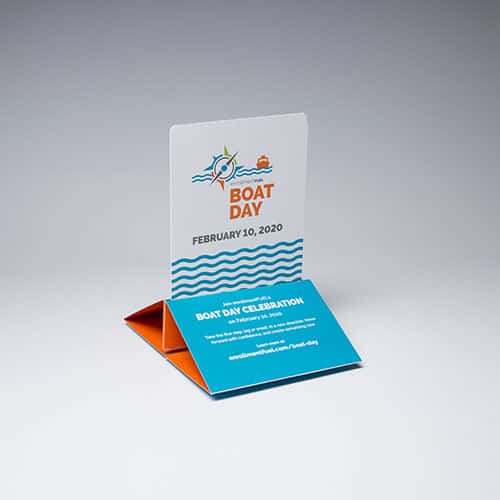 Increase Event Attendance
Thought Transformation used the Center Pop to raise awareness for their client's Boat Day campaign. It's a highly effective counter top display that ships flat, but, upon opening automatically springs into shape.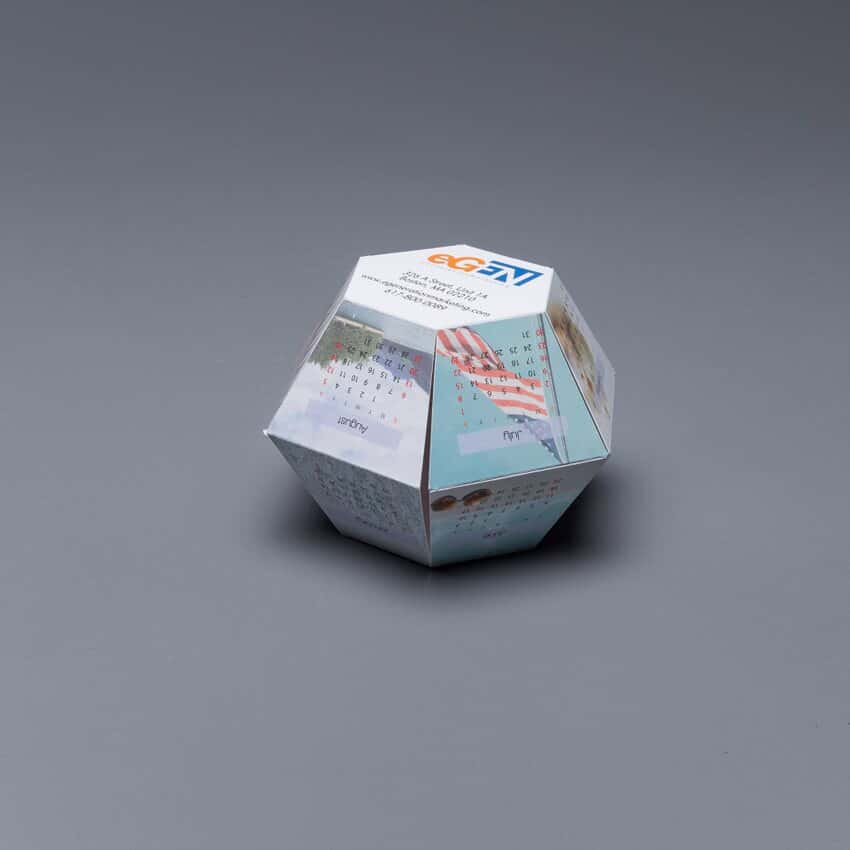 Create A Lasting Reminder
eGeneration Marketing sent this Polygon Pop Up to key decision makers, as a branded Marketing piece with staying power. After its surprising activation, the polygon sticks around as a display and lasting reminder of your brand.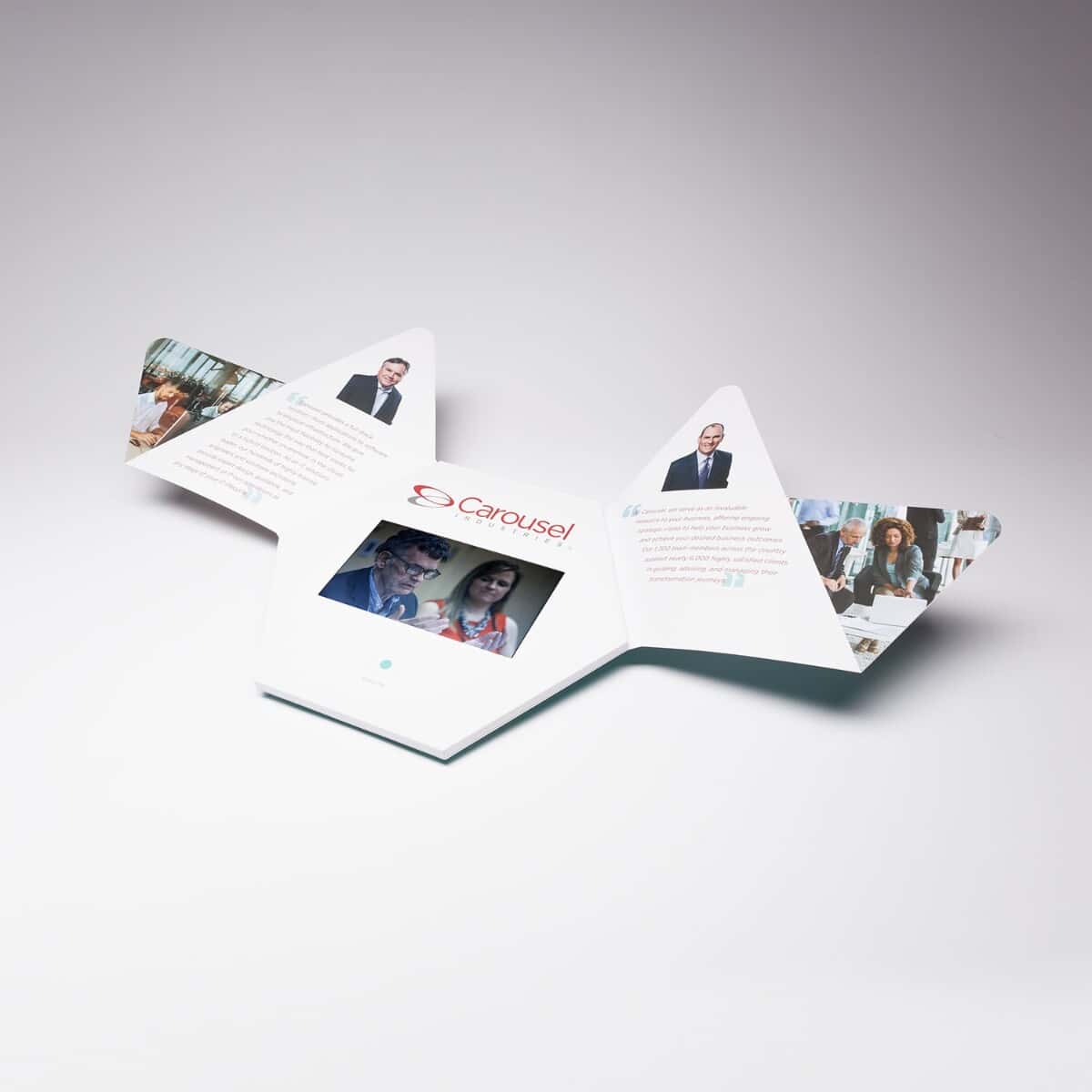 Break Through To C-Level Executives
McDougal + Duval used the Video Mailer as a uniquely unforgettable "Welcome Gift" for existing clients aware of Carousel Industries' web technology services. Video Brochures are proven performers for breaking throug to C-level executives.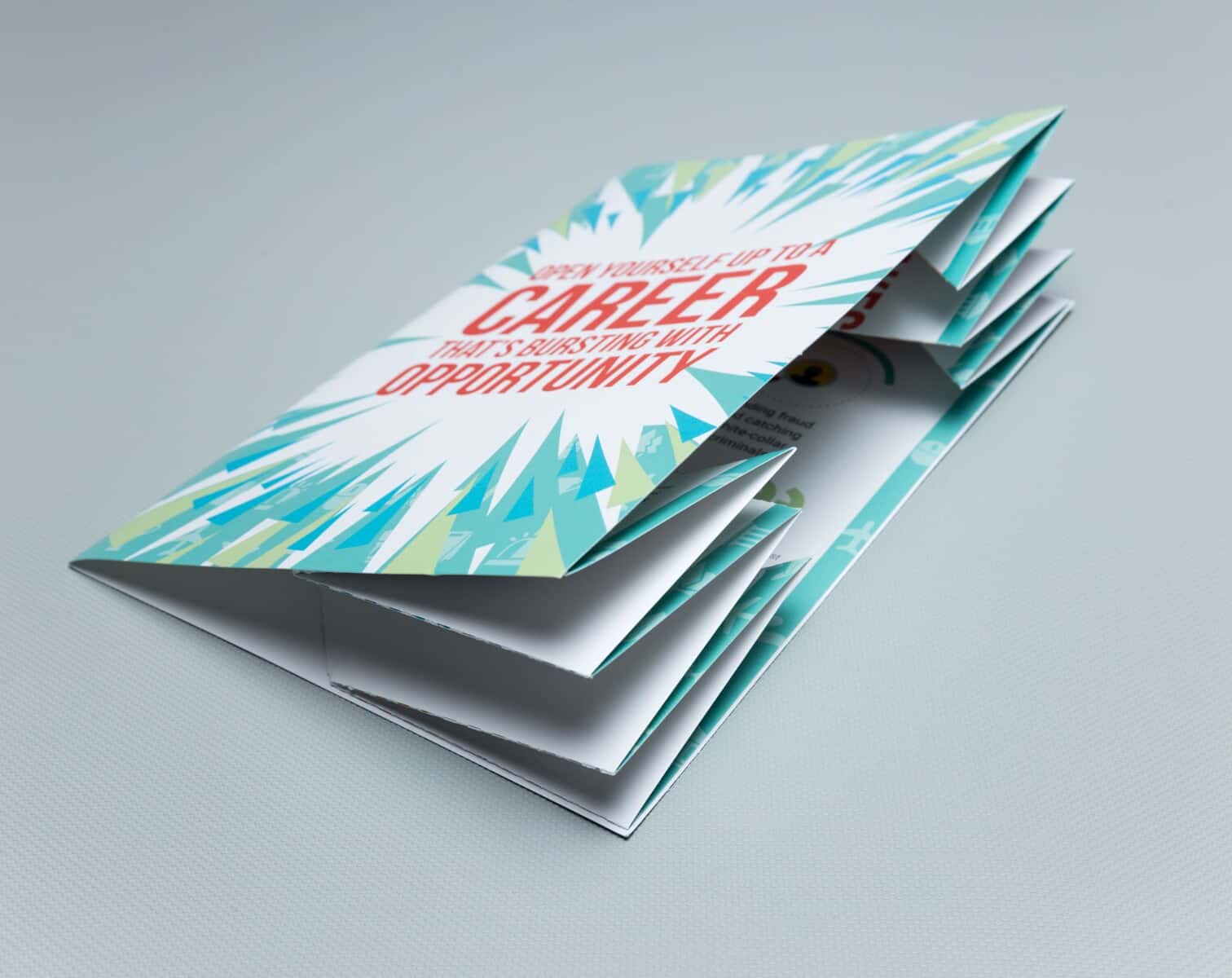 Keep Audiences Engaged
AICPA was tasked with creating a piece meant to keep educators and students engaged with the accounting profession. Once opened, the exploding page doubles in size.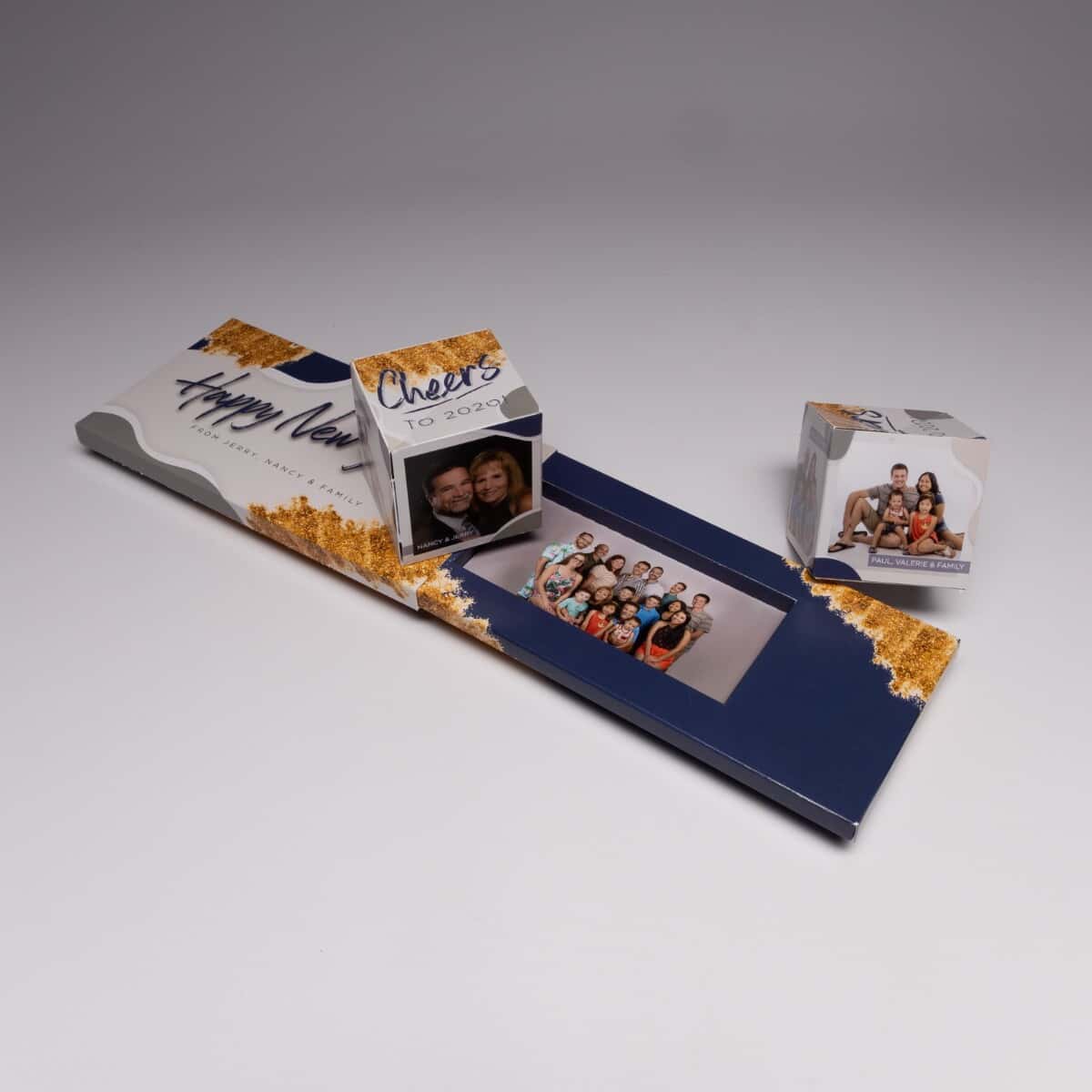 Create A Lasting Impression
TPS Printing used the Surprise Slider to create an engaging and unique holiday card that would stand out from competitors, keeping their brand top-of-mind. The two hidden cubes stick around as desktop displays long after the holiday season.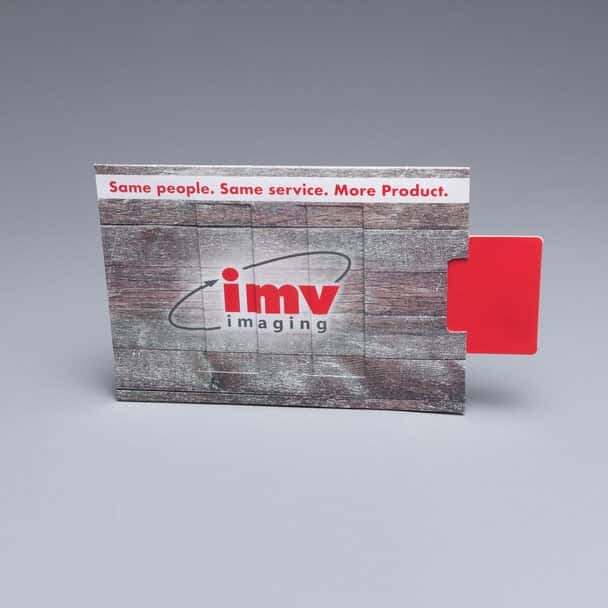 Transform Your Brand In A Memorable Way
IMV Imaging used the Magic Changing Picture to unveil their mass rebranding in a memorable way. With the pull of a tab, their logo transformed in a postcard announcement sent to their customers.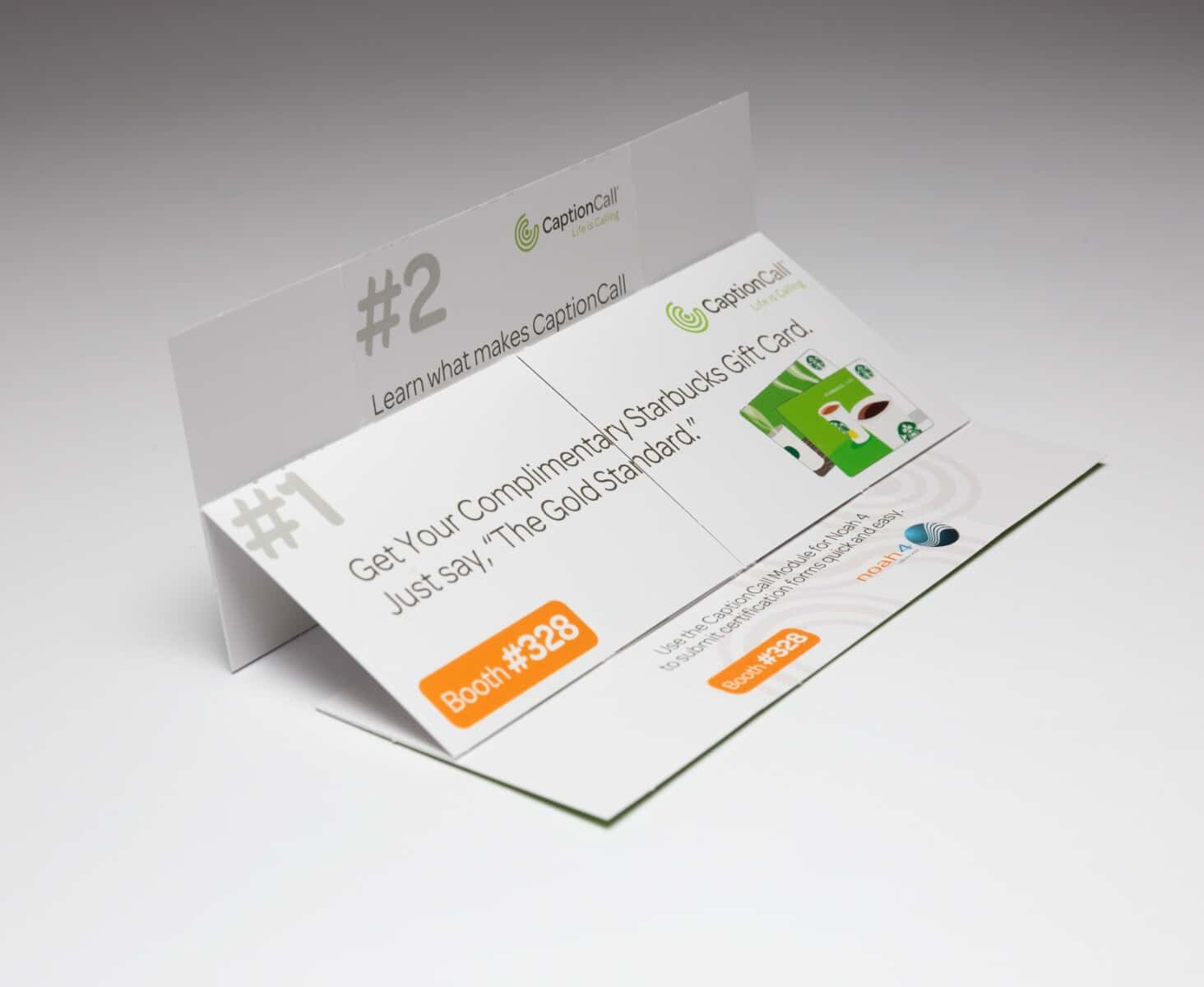 Make Your Tradeshow Presence Felt
ThomasARTS used the Flapper® as a tool for their client to drive attendees to an upcoming trade show. This mailer perfectly helped tell a never-ending story.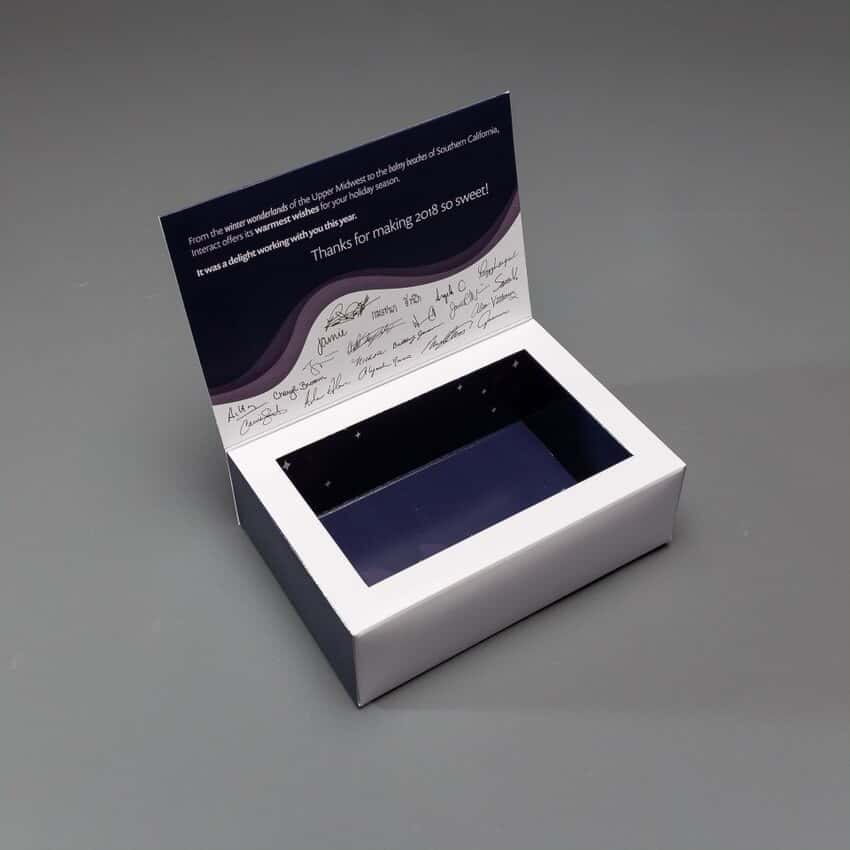 Build Brand Recognition
Interact Communications used the Small Well Box Mailer to create a standout holiday card. They capitalized on the seasonal opportunity to build up some brand recognition, while including a small token of gratitude inside the marketing mailer.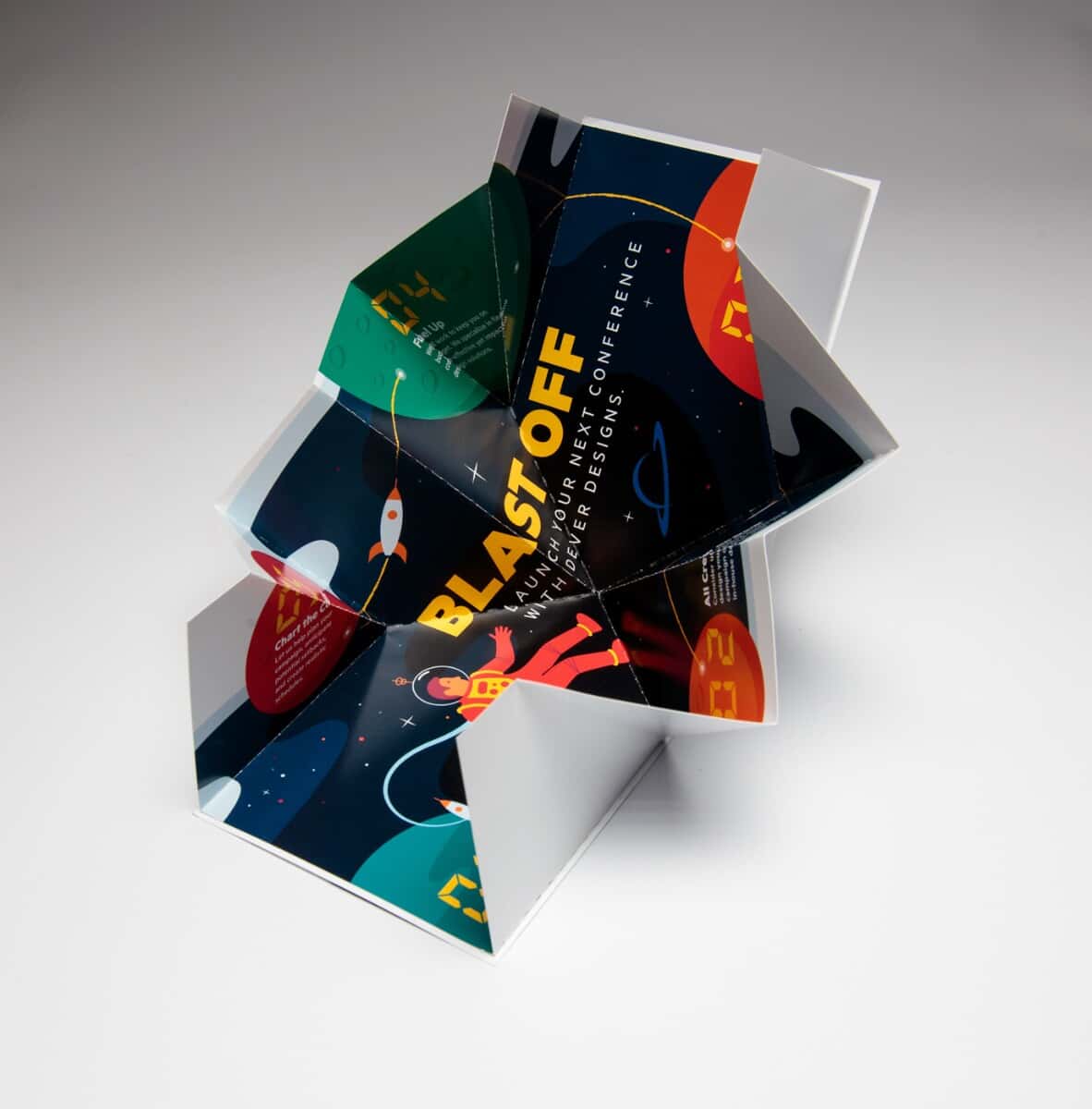 Stand Out By Adding Direct Mail To An Integrated Campaign
As part of a marketing campaign targeting prospects who run conferences, Dever Designs used the Exploding Page as the first point of contact to help capture attention in a lasting way. Once unfolded the mailer "explodes" to twice its original size.