We're just a few days away from Halloween which means you should have chosen your costume for the office Halloween party like – yesterday. In case you need some extra help, here's our list of 10 Halloween Costumes You Should Wear at the Office (most of which can be found on Amazon)!
1. Smarty Pants
Not everyone loves a "smarty pants," but they'll be flipping for this punny and simple Halloween costume! No link necessary!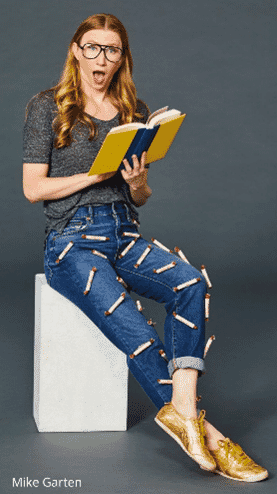 2. Flo Insurance Girl
One of the most iconic marketing mascots of this generation, Flo from Progressive is the perfect costume to dress up as at your office Halloween party. Just don't make any promises that you can save your coworkers' money on their insurance. Shop the look here: Amazon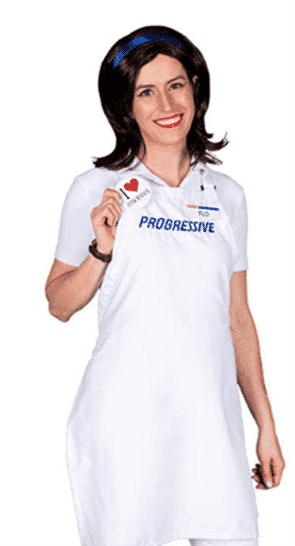 3. Dwight Schrute
Who doesn't love The Office? Perhaps the most memorable character from the show was Dwight Schrute. You're sure to be a hit at the party. You might want to keep an eye on your stapler though… Shop the look here: Amazon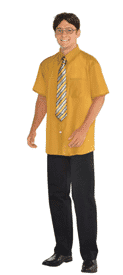 4. Pink Lady from Grease
On Halloween, we wear pink. This a classic look from a classic movie that everyone in your office will be able to understand. Pair up with some coworkers to complete the Pink Ladies ensemble. Shop the look here: Amazon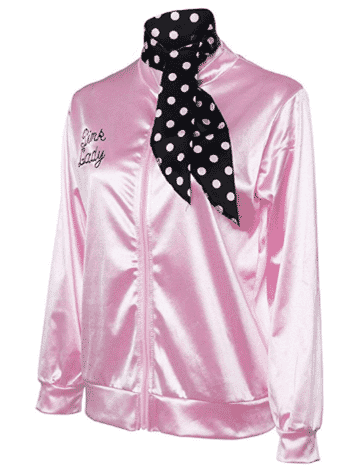 5. Highlighter
Still struggling to find inspiration for your costume? Why not check out your surroundings! The highlighter costume will be the "highlight" of the party. Shop the look here: Amazon
6. The Taco
Look for a sure fire winner? Why not go as something everybody loves, a taco? This costume is a great option if you're looking for something simple you can slide over your work clothes. Shop the look here: Amazon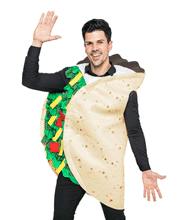 7. Bread Winner
Don't have time to wait for shipping? Check out this creative costume that includes stuff from your own pantry! The Bread Winner is simple, but effective.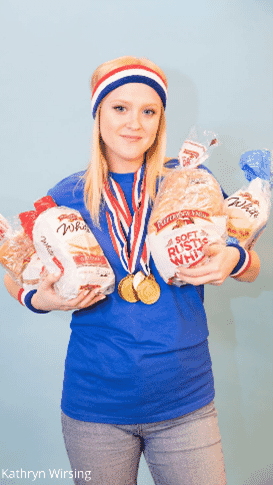 8. Peanut Butter & Jelly
Speaking of bread, grab your best friend at work and throw on this nutty Halloween costume. Another simple throw on option that won't ruin your outfit if you have a meeting! Shop the look here: Amazon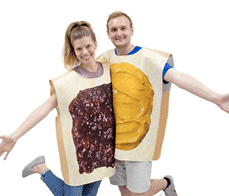 9. Inflatable Tube Dancer
Every office has an "office clown," or the funny one. We've found the perfect costume for them to wear at the office Halloween party, but make sure you read the instructions first! Shop the look here: Amazon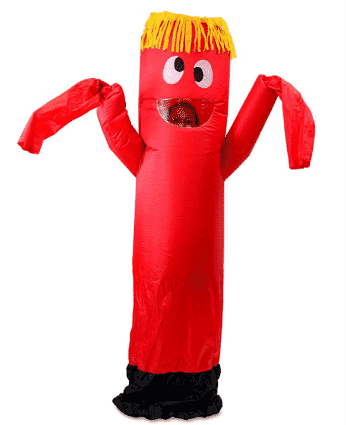 10. Error 404 Costume
Easy to make, easy to wear, and a huge hit that everyone in the office can relate to. The dreaded Error 404 message makes for a great and memorable Halloween costume!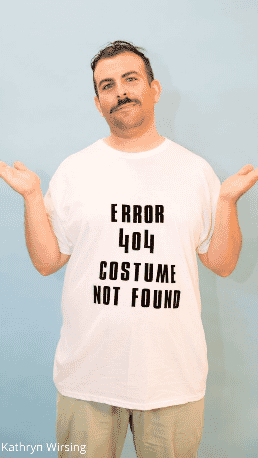 That's our list of 10 Halloween Costumes You Should Wear at the Office. Some are more complex than others, but all are sure to get a big reaction from your coworkers. Make sure you tag us on social media so we can see your office Halloween costume! You never know, yours may end up on our list next year…