Pop Up Calendars
With the New Year just weeks away, a desktop calendar is a smart promotional item. It's useful, right there when you need it, and it delivers a daily reminder of your marketing message throughout the year. Red Paper Plane's Desktoppers are the perfect calendar displays. Each delivers flat before transforming into its fully dimensional shape, and their small footprints are welcome on any desktop. You design them yourself, so its easy to make them uniquely yours.
Each of our 70+ design-it-yourself print solutions can be easily customized with your art, message and personality. Select your solution, download the template, place your art, and orders ship in as little as 7 days.
DELIVER A DAILY DOSE OF MARKETING IN 2021. DESIGN YOUR DESKTOPPER CALENDAR TODAY!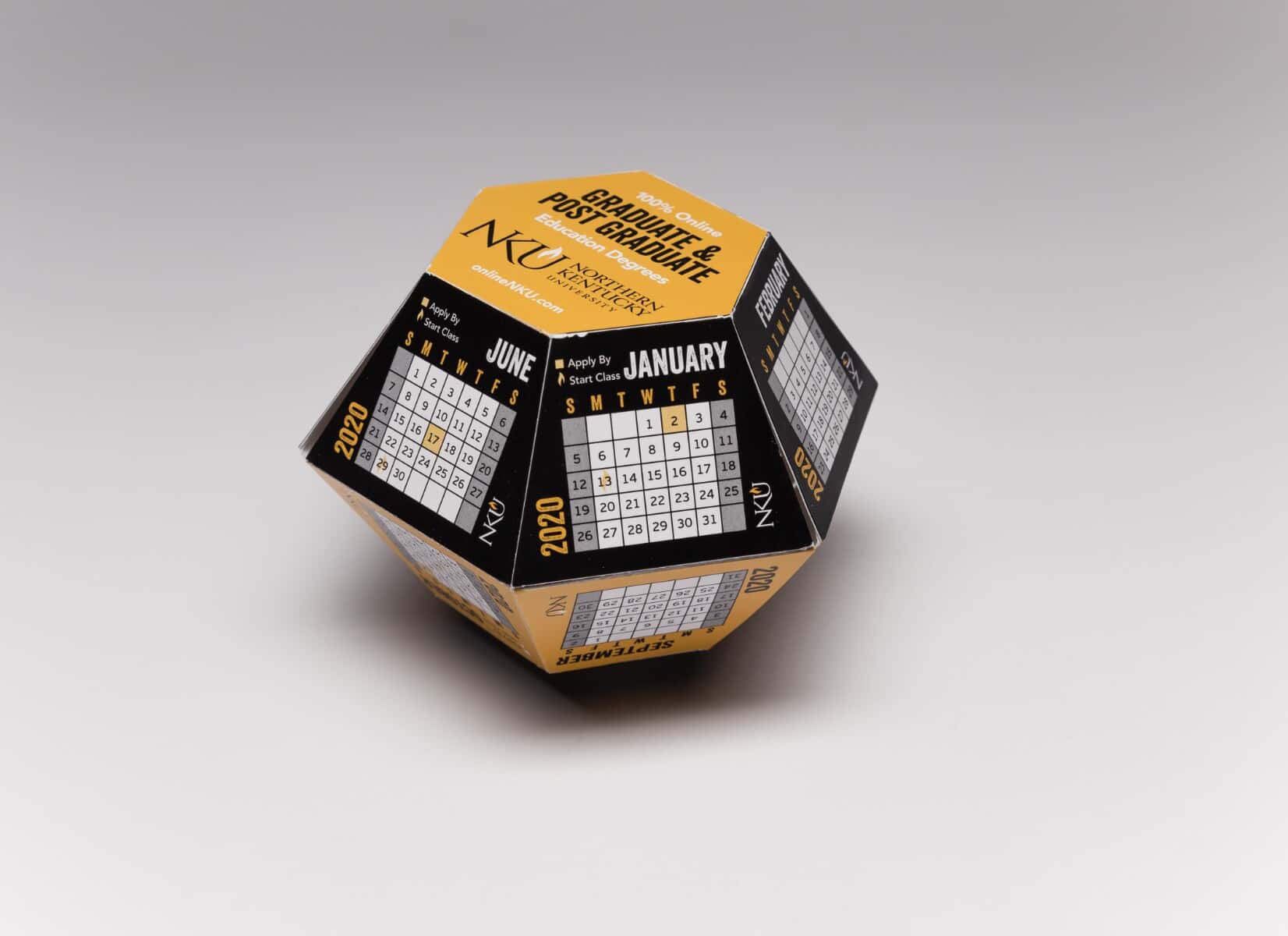 Polygon Pop Up
Perfect for calendars, this rubberband activated polygon delivers flat and automatically pops into fully dimensional shape when removed from its envelope.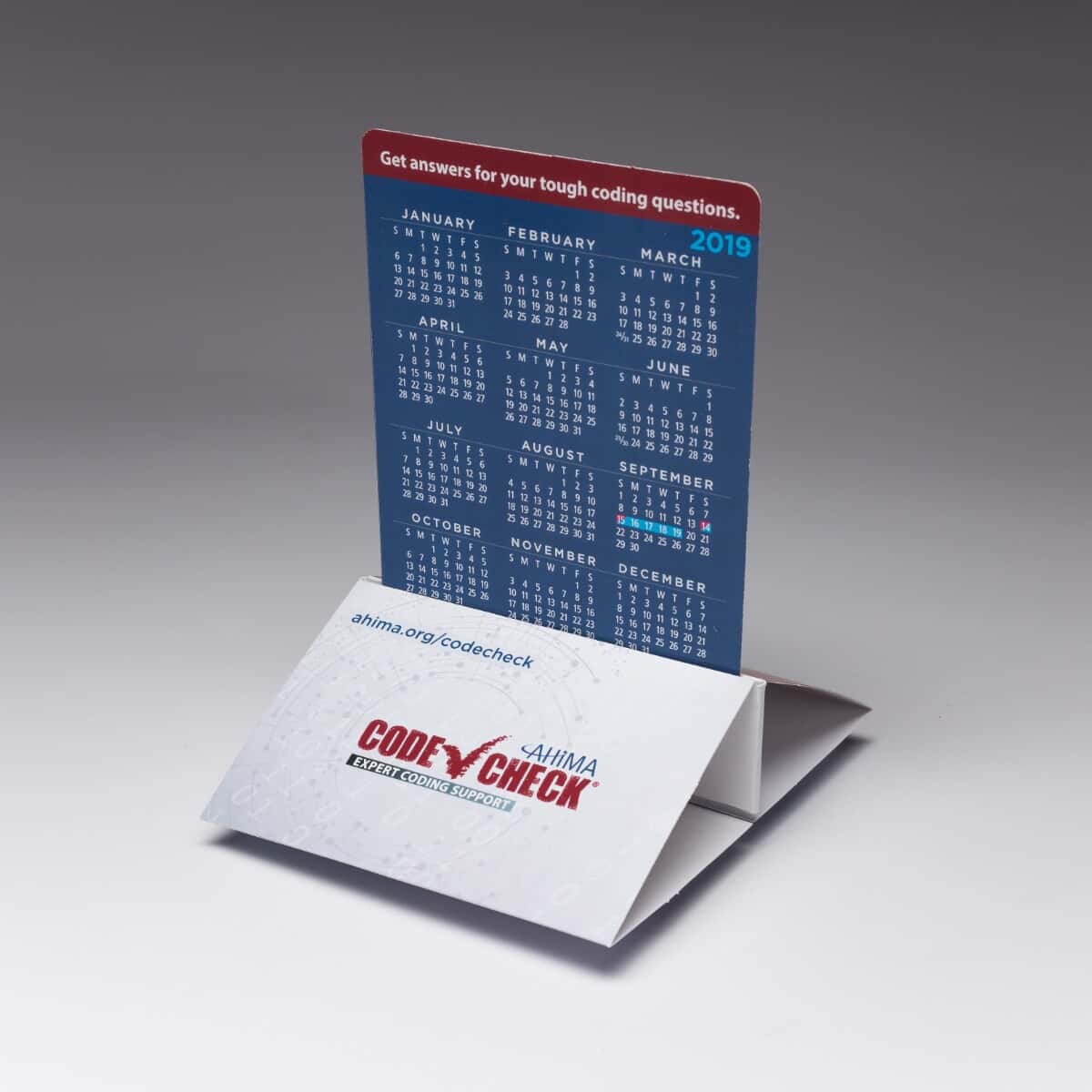 Center Pop
Once removed from its envelope, this design automatically reveals a panel that pops up and out of the base. It's perfect for putting your brand on display, and also provides your prospects with a compact desk calendar.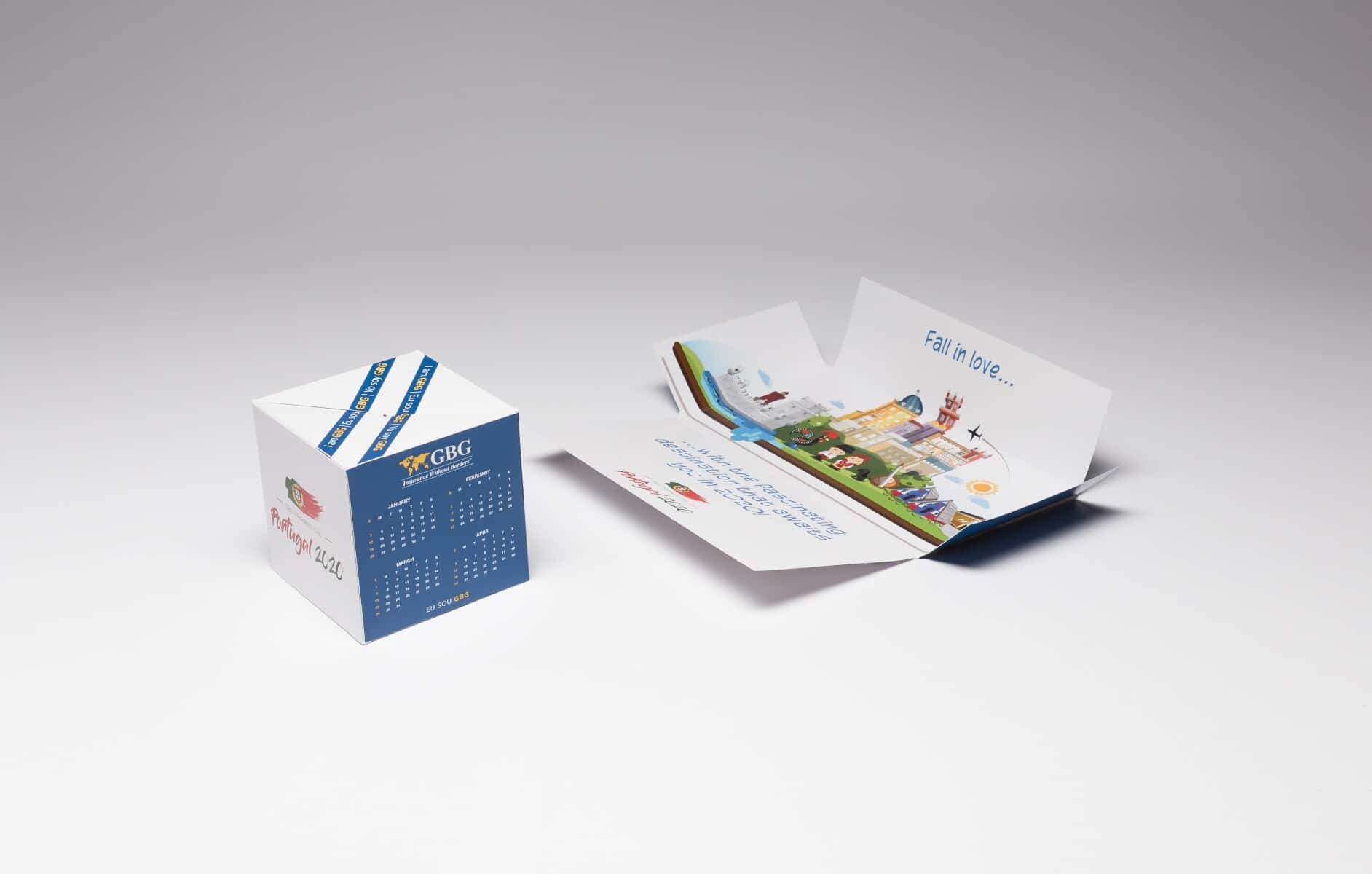 3" Pop Up Cube
Our rubberband activated cube automatically pops into full dimensional shape when released from its customizable mailer. It has the element of surprise and tons of real estate for imagery and messaging, especially calendars!