Make Your Virtual Event More Personal
They signed up originally so you know they are interested. Now, adjust your communications to maintain attendance. Follow these steps for success:
NOTIFY QUICKLY - Emails and/or postcards are great for getting the word out about the change.
RE-INVITE THEM TO THE NEW EVENT - A combination of e-mail and high-impact direct mail works best. Our clients have shared that our dimensional invites generate the highest response rates of any invites they send.
REMINDERS - They accepted, now get them there. Use drip e-mails combined with our Desktoppers to stay top-of-mind and keep attendance high.
FOLLOW-UP - This is your revenue opportunity. Use one of our interactive mailers or video brochures to recap the benefits you presented and drive them to take action.
Take a look at our high-impact dimensional designs below, that have helped hundreds of Event Marketers capture the attention of their target audience and drive more recipients to attend.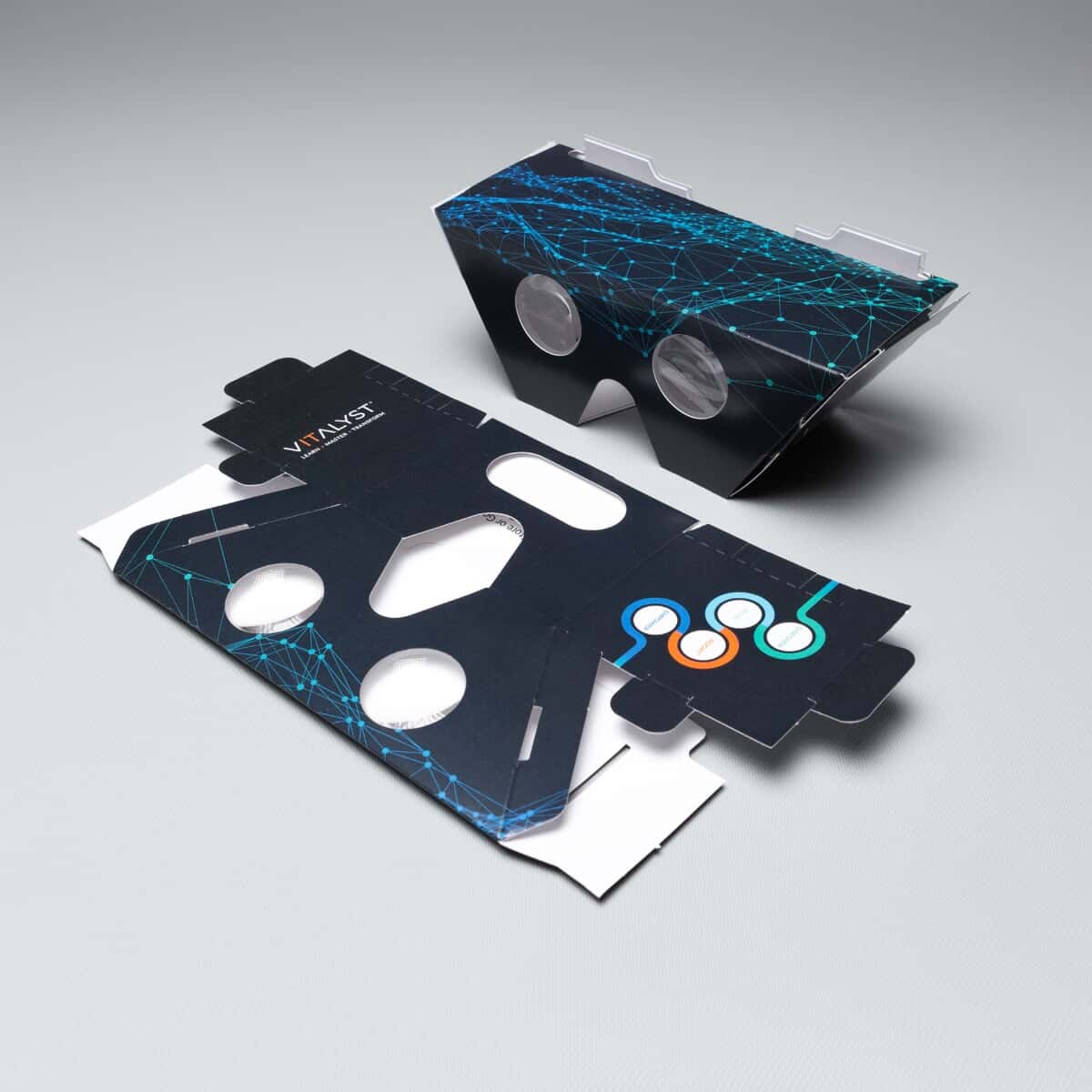 Vitalyst SleekPeeks®
The technology services company used this VR Viewer as an interactive component at their company-wide kick-off meeting to give away clues about the night's surprise award recipient.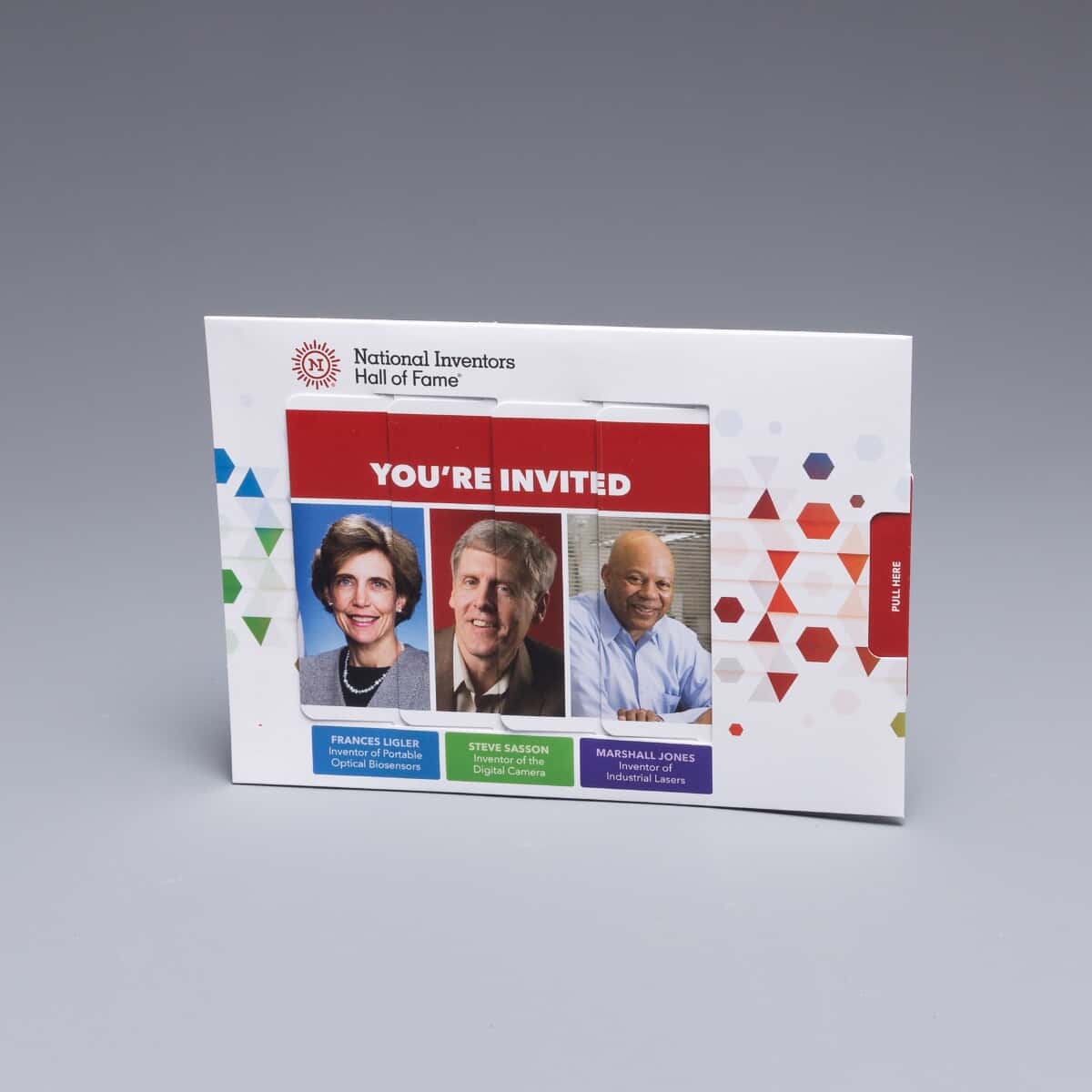 Magic Changing Picture
Go2Partners designed this invitation for one of the National Investors Hall of Fame educational programs. Once the tab was pulled, the image in the die cut window changed automatically.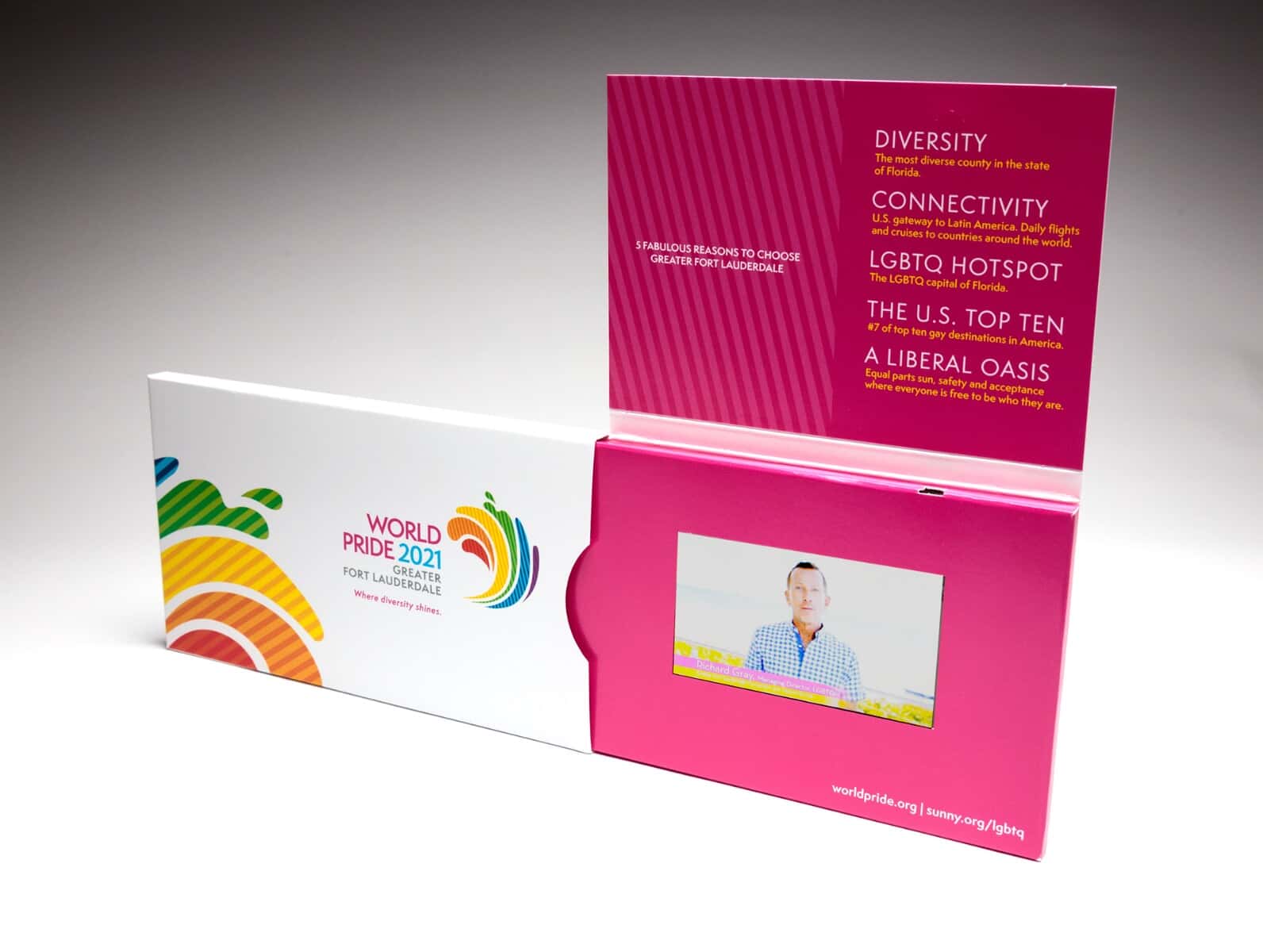 Telescoping Flip Video
Healthcare company, Starmark, used this video mailer to bring awareness to World Pride Day 2021. Pulling the tab revealed a video screen inside once the cover was lifted.
ACT Exploding Page
ACT used the Large Exploding Page for trade show giveaways and sales handouts. The design completely condensed all the papers the sales reps were carrying onto one sheet.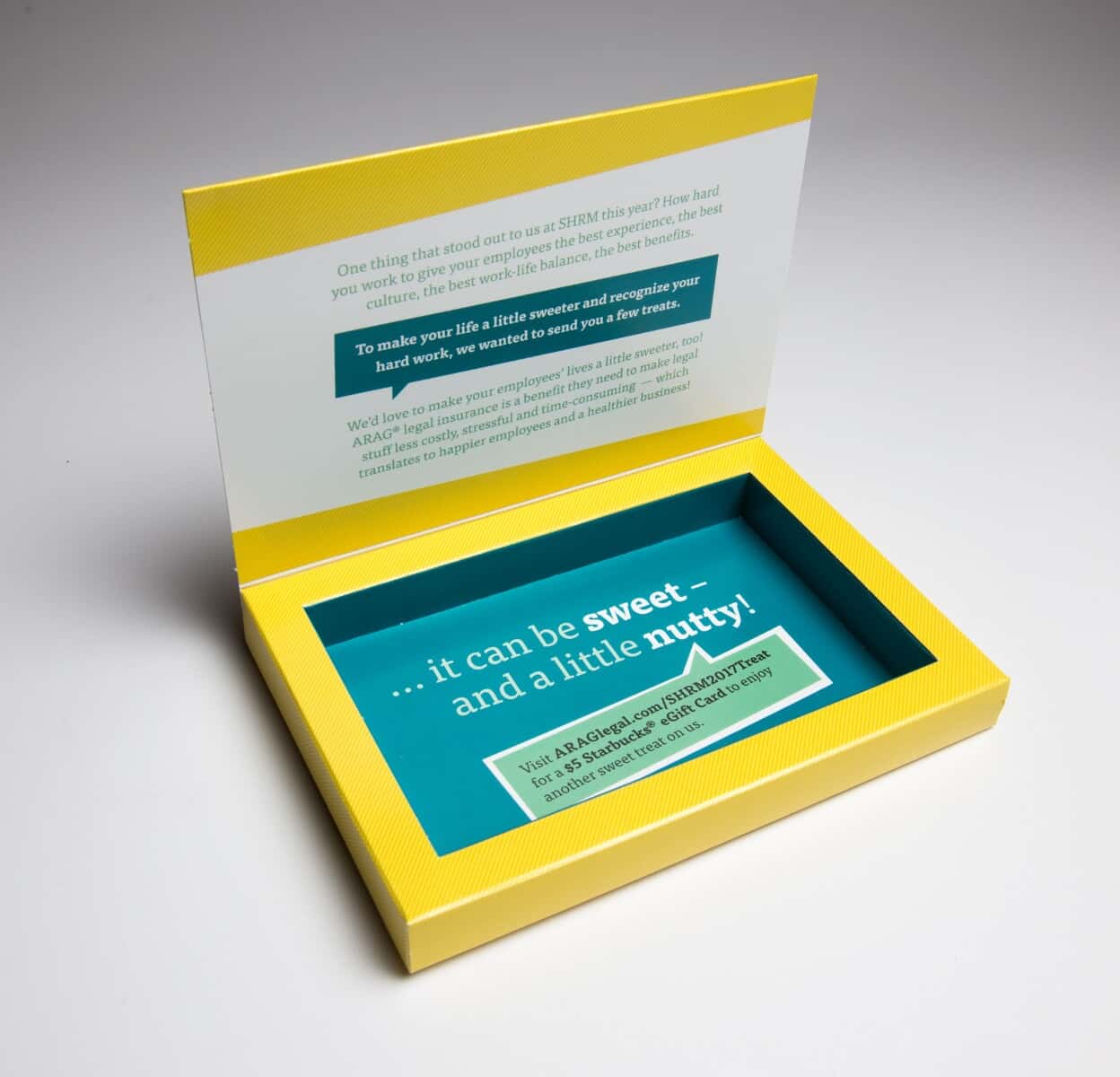 ARAG Legal Well Box
This packaging design was used as a post show follow up for trade show attendees. Brands are able to place a USB device or other promotional items unique to their business on the inside.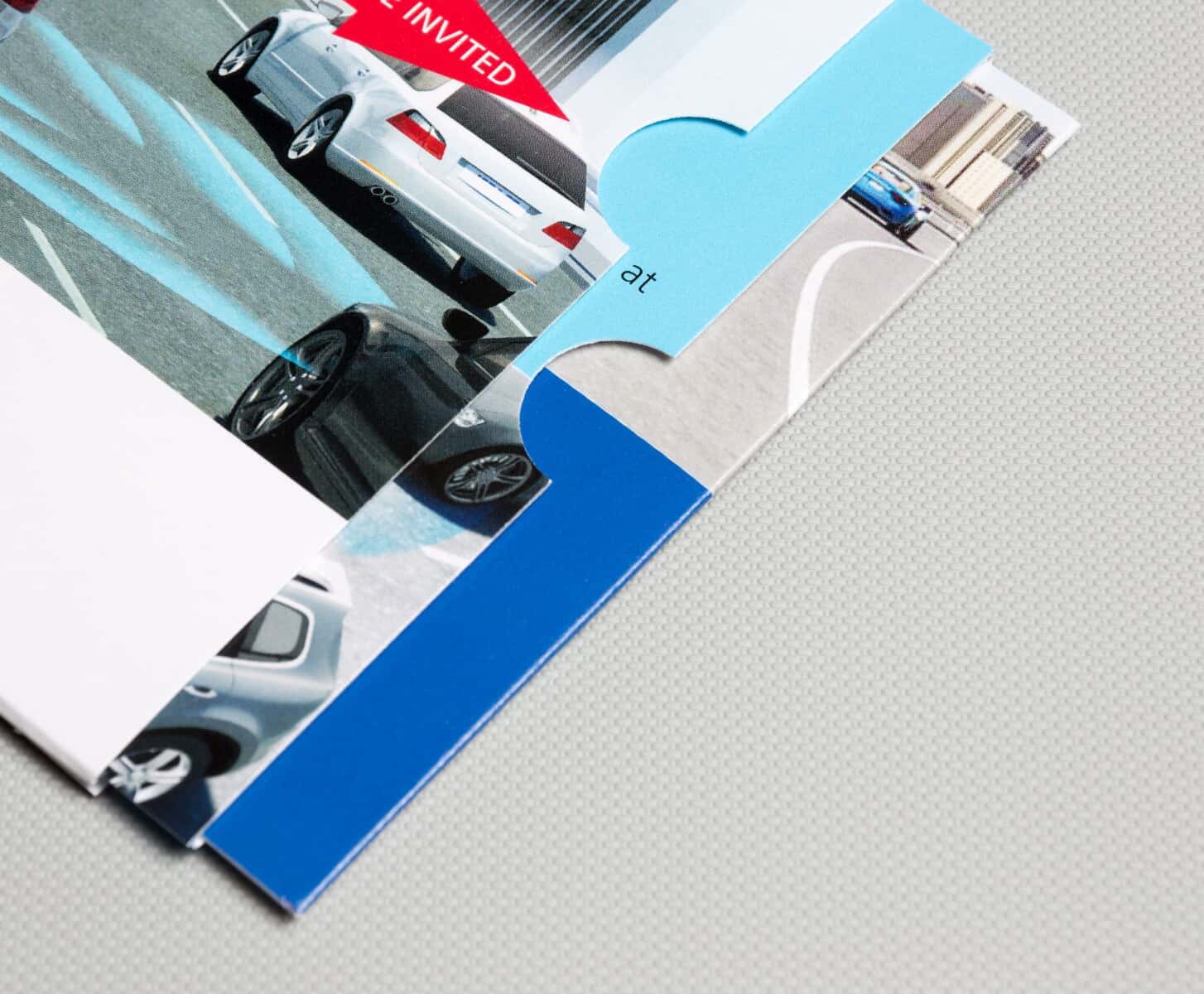 DSPACE Telescoping Slider
The software company wanted to send a unique invitation to VIP customers. Approximately 25% of contacts who received this Telescoping Slider design registered for the conference.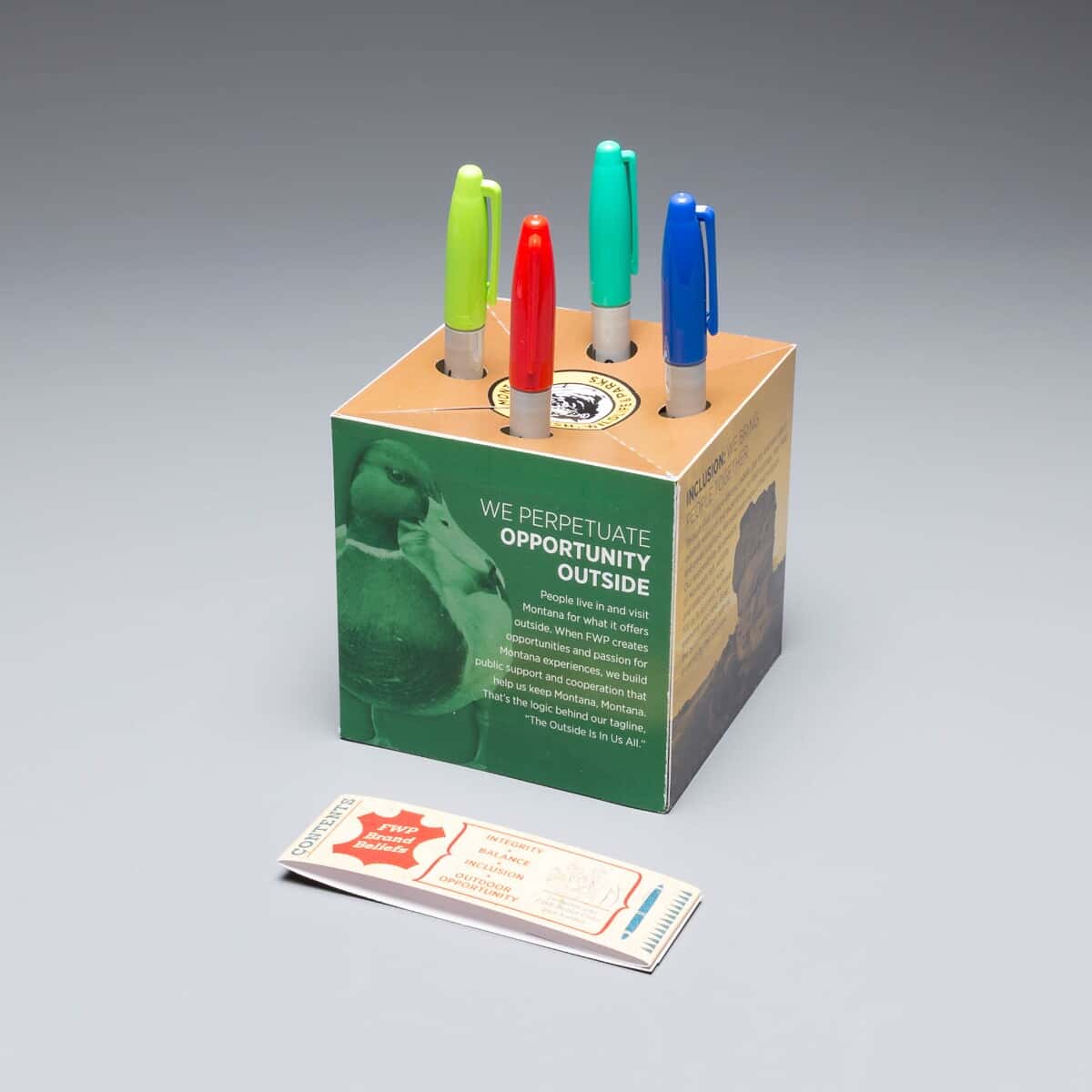 Fish, Wildlife, & Parks Pen Holder
The state government agency included this interactive Pop Up Pen Holder, which promoted the agency's brand beliefs, in a brand kit that conference attendees received.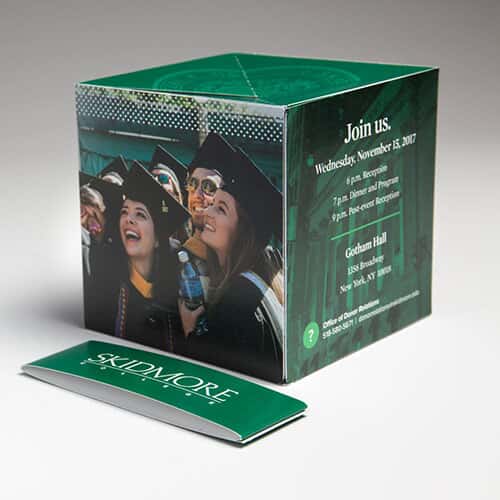 Skidmore Pop Up Cube
Skidmore College used this 4.25" Pop Up Cube as an invitation for a recent fundraising gala. The cube popped into shape automatically and unexpectedly once removed from the belly band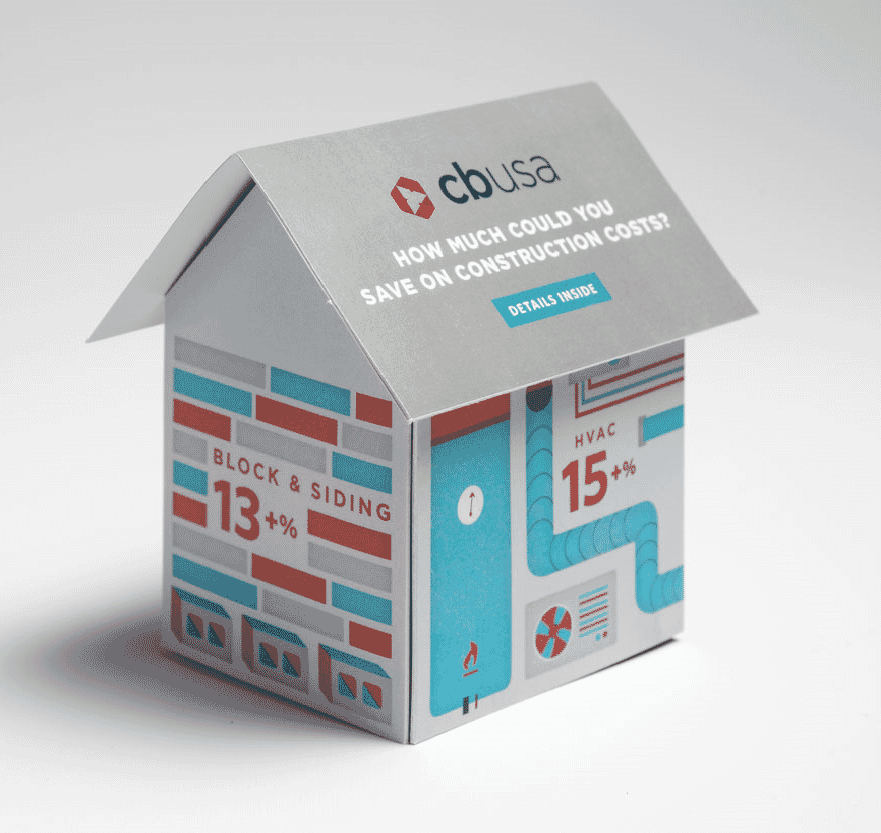 CBUSA Pop Up House
The group of independent builders used this pop up mailer to introduce the primary value proposition of their services to leads, branding their business in an engaging manner.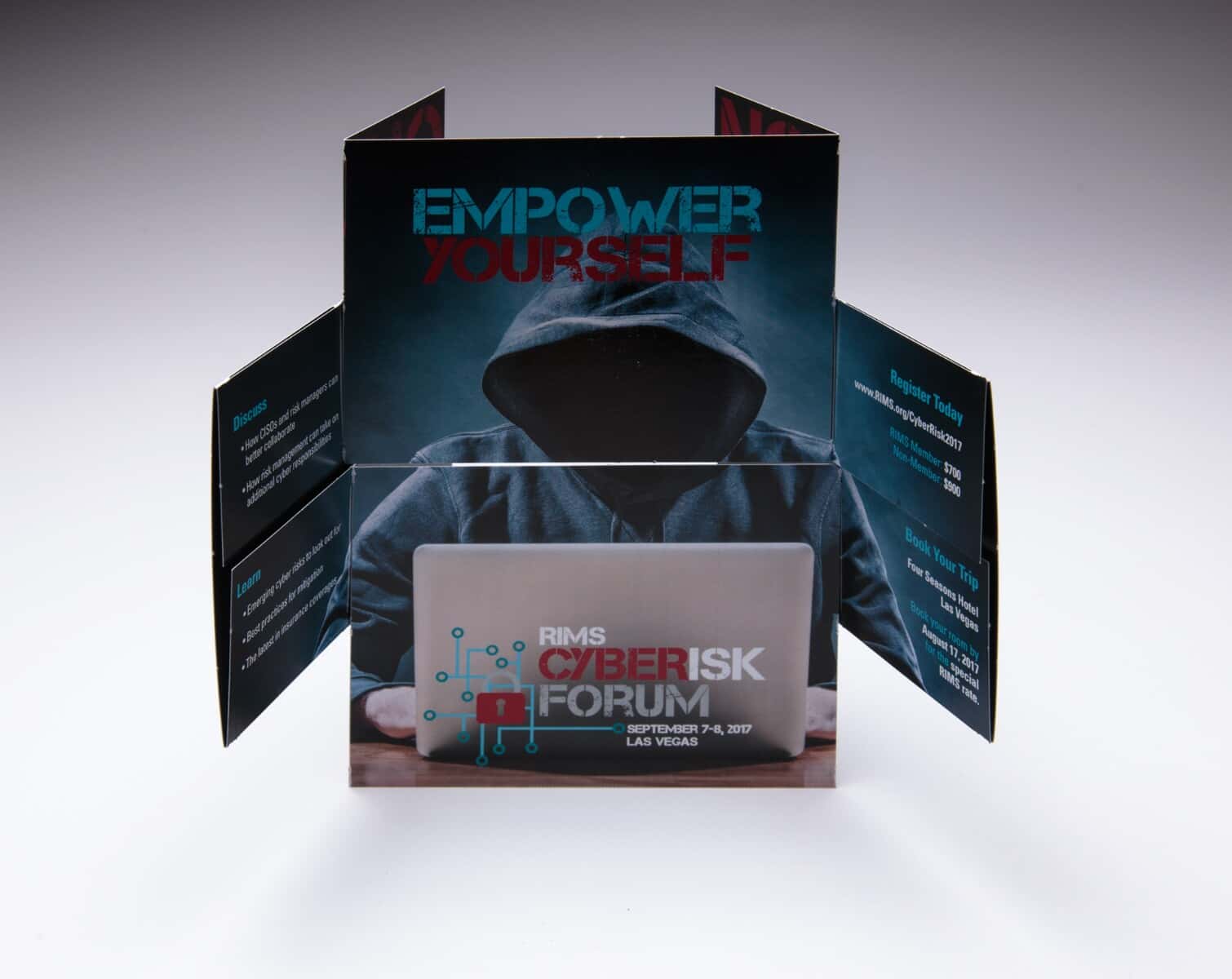 RIMS Flapper®
The insurance company reached their event registration goal by sending The Flapper® to potential attendees. This format stood out in the mail, and captured recipients' attention.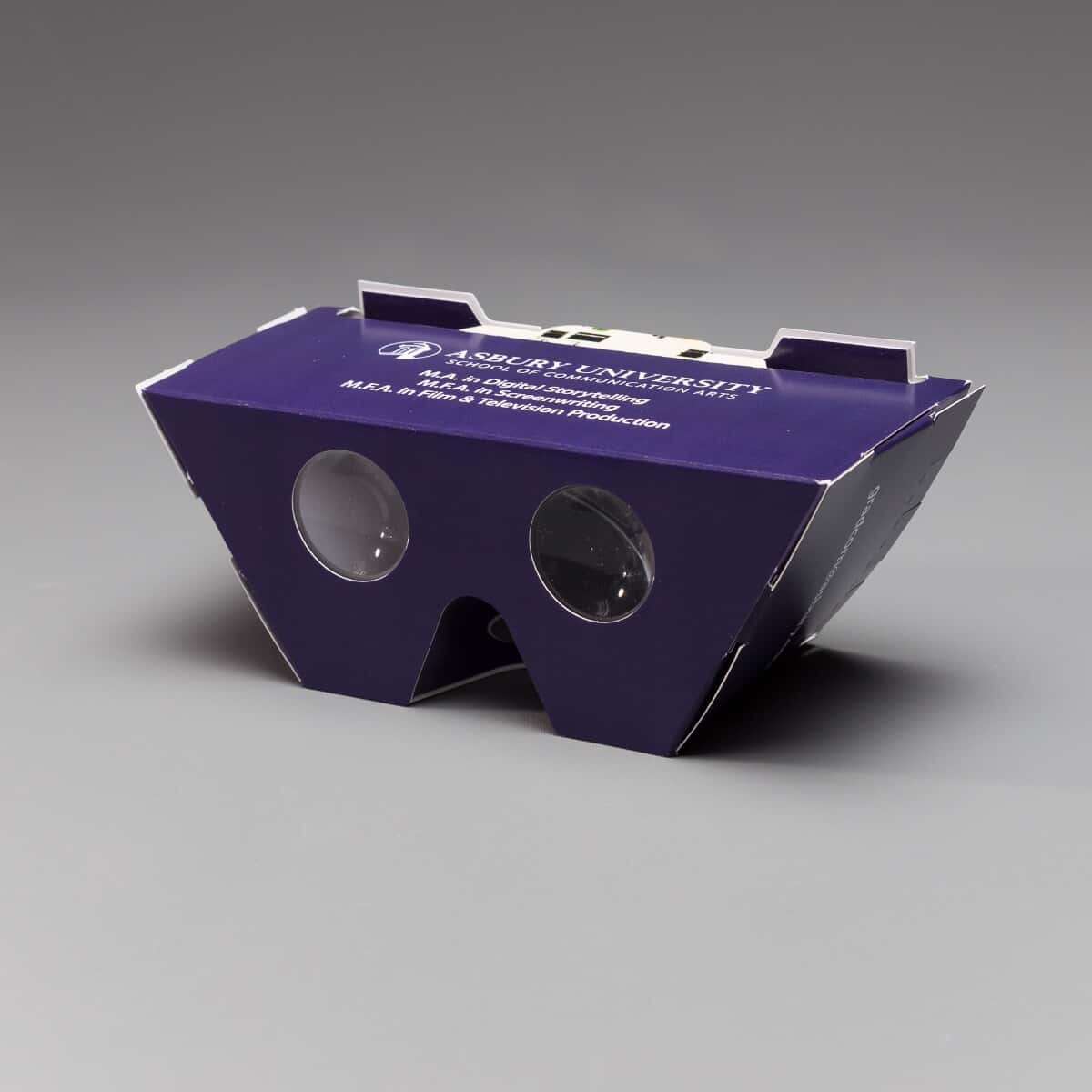 Asbury University VR
To promote their online Graduate Programs, Asbury University used this VR Viewer to immerse student prospects in a virtual tour of the School of Communication Arts facility.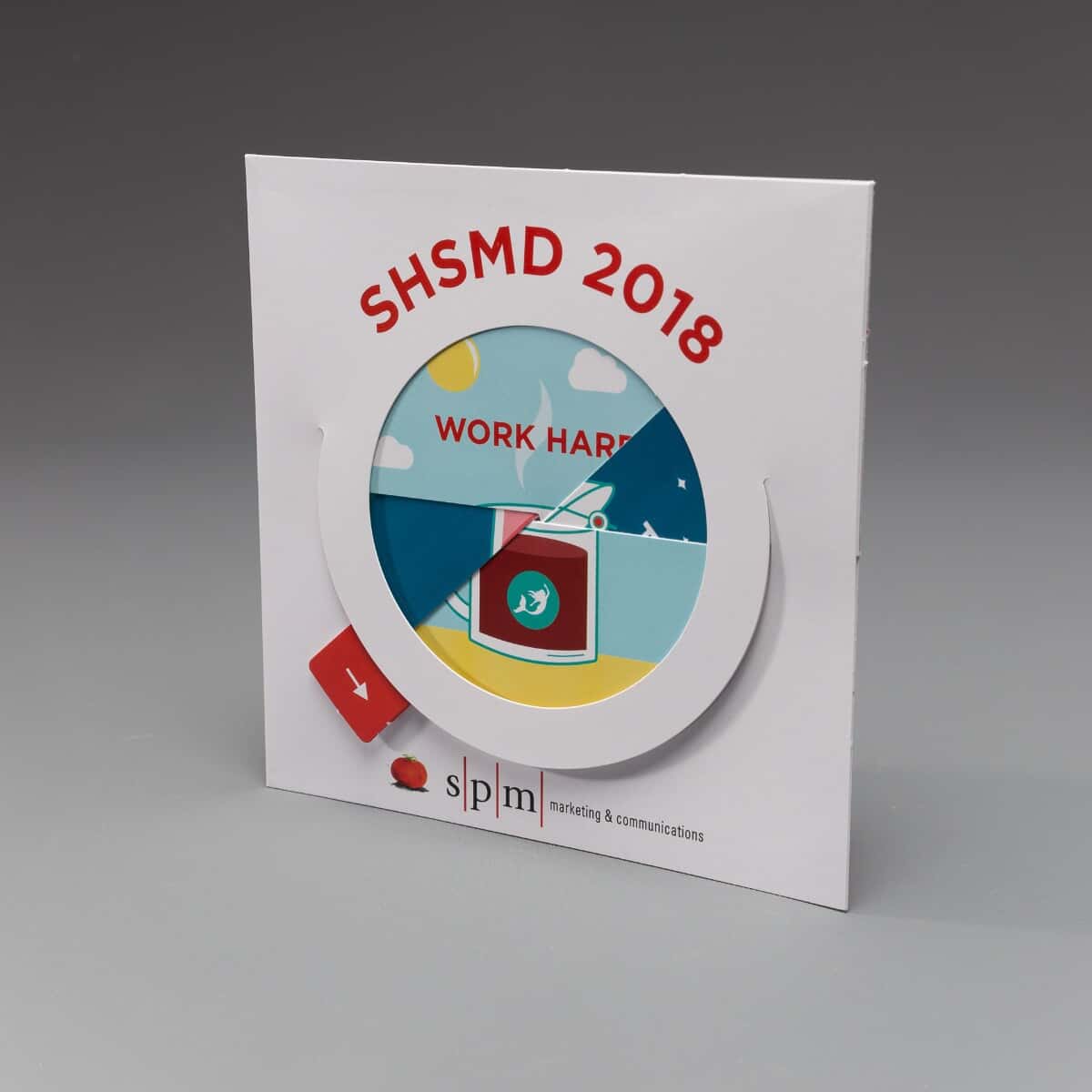 SPM Wonder Wheel Reveal
The agency used this reveal design as an invitation for a Healthcare Marketing event. As the tab moved around the outer edge of the die cut window, the image on the inside changed.