Insurance Marketing Solutions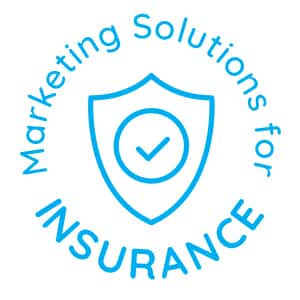 insurance marketing solutions
Building relationships became much more difficult once in-person meetings disappeared.
Our dimensional mailers use movement, pop ups and even video to connect with agents and prospects and to stand out with Producers and CSRs. Engaging invitations, interactive reference materials and desktop reminders help you put your brand's personality on the agenda of virtual meetings. Insurance marketers are breaking through with Red Paper Plane. See how below: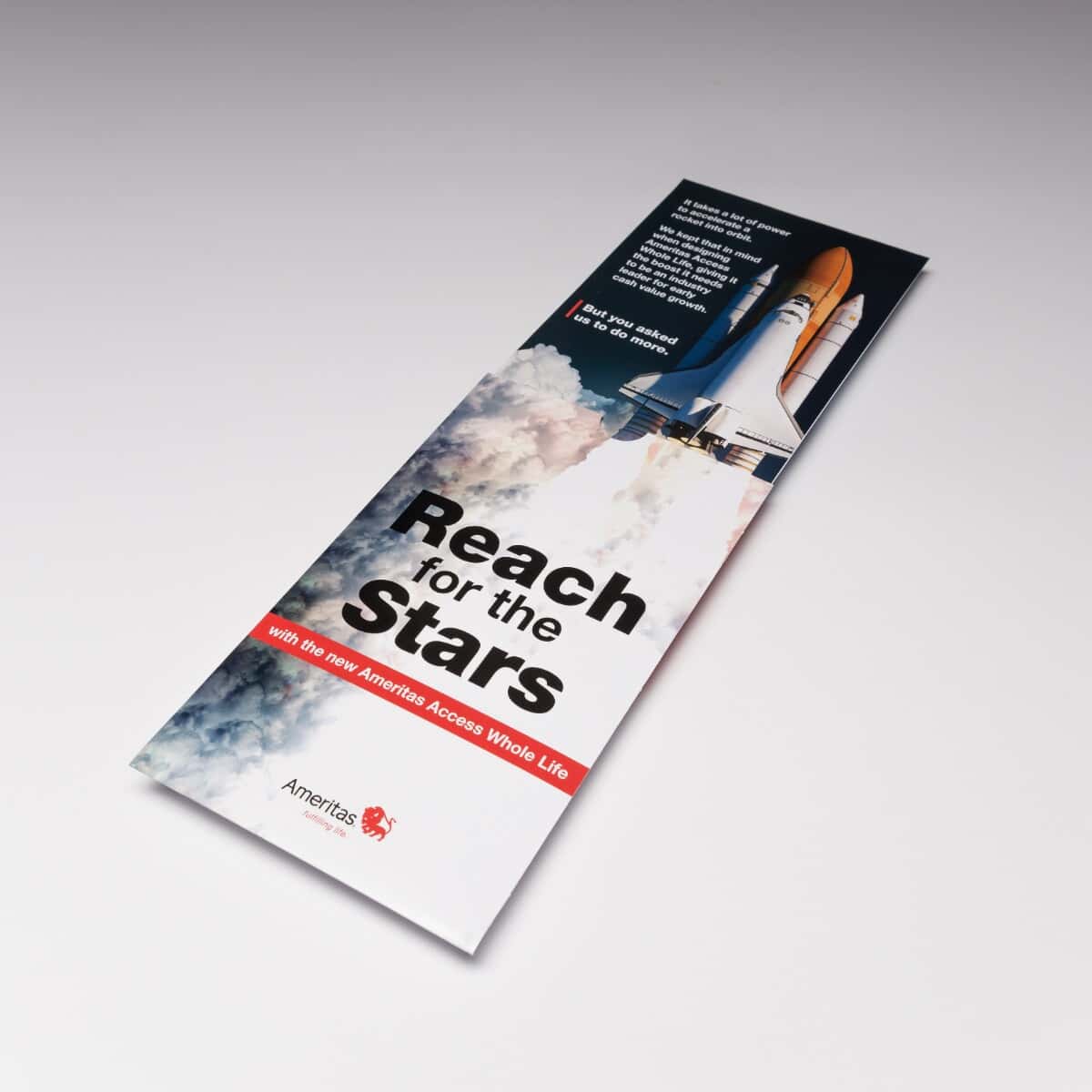 Ameritas Telescoping Slider
Ameritas used this single-pull Telescoping Slider to promote their Ameritas Access Whole Life Insurance. The mailer included a QR code which, when scanned with a smartphone, drove recipients to an online landing page to learn more.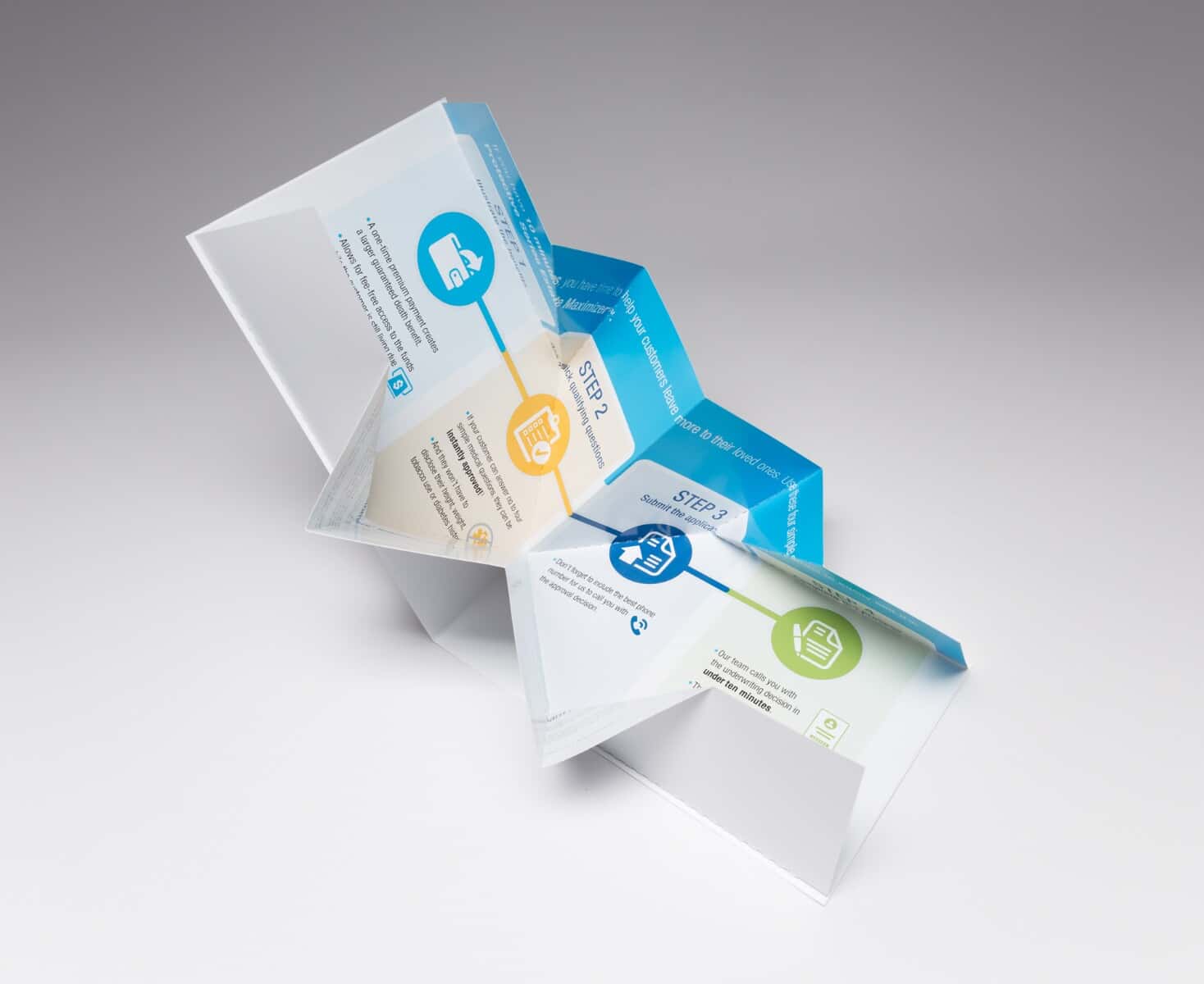 Expand Your Message
Protective Life used our Small Exploding Page as an interactive guide for selling their Protective Series Estate Maximizer. Once opened, the brochure doubled in size, providing ample room for messaging.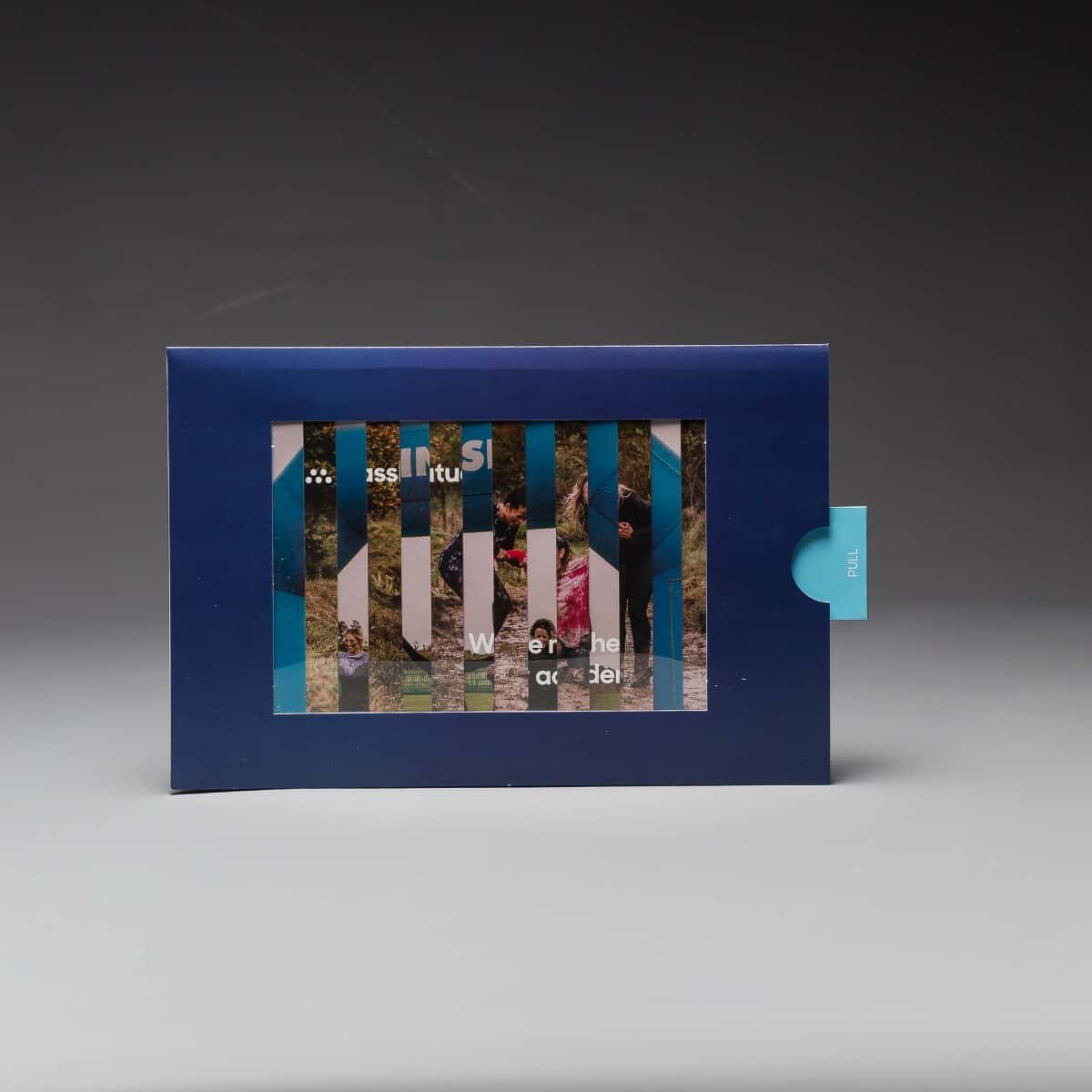 Stand Out To Brokers
Sent to agents and brokers, this Magic Changing Picture touted support, implementation and enrollment advantages enjoyed when offering MassMutual Group Benefits. With the pull of a tab, one image magically transforms into another.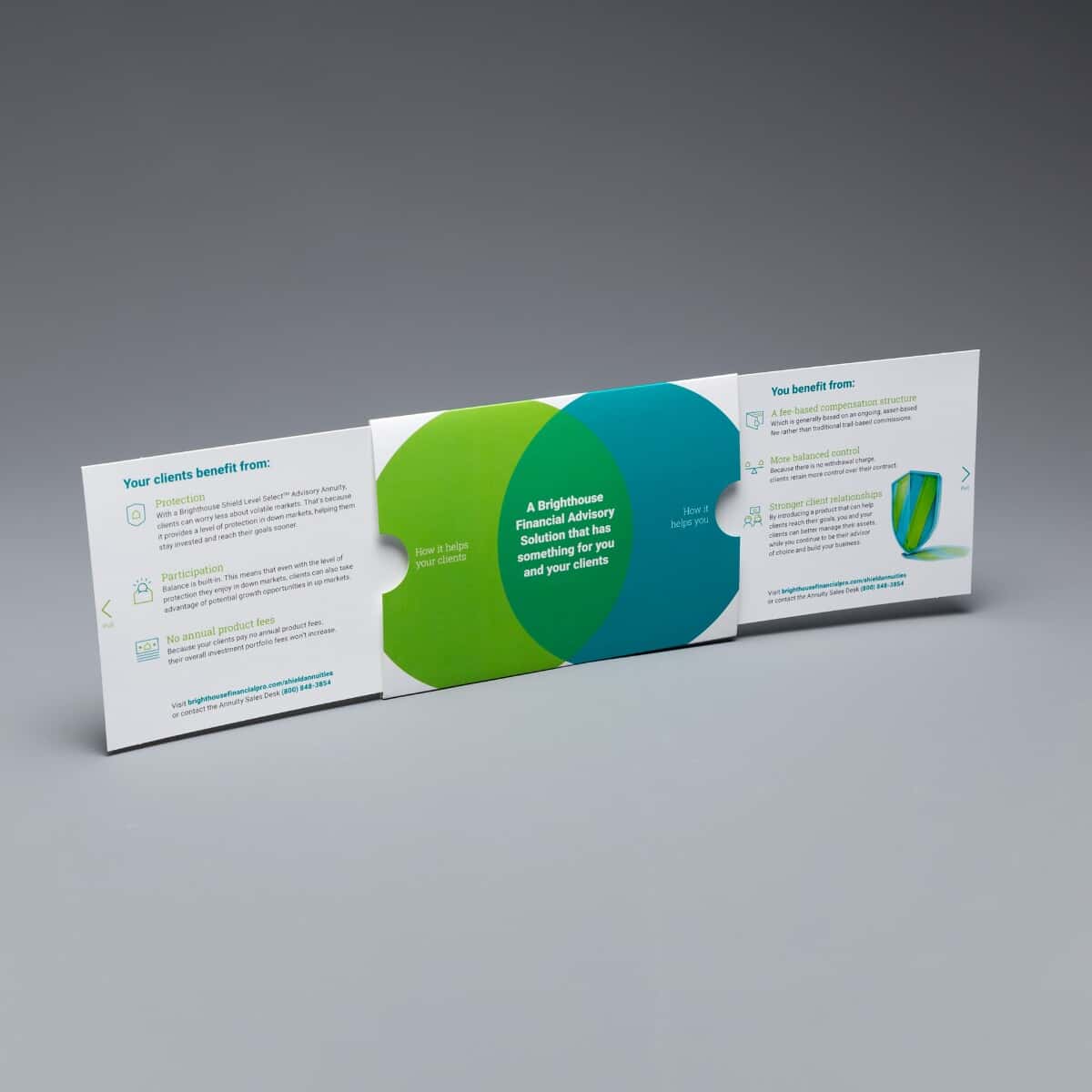 Segment Complex Information
This engaging mailer was targeted to Independent Financial Advisors to educate them on the Annuity products available from Brighthouse. The unique design was perfect for segmenting the message into the benefits for the Advisor and the benefits for their clients.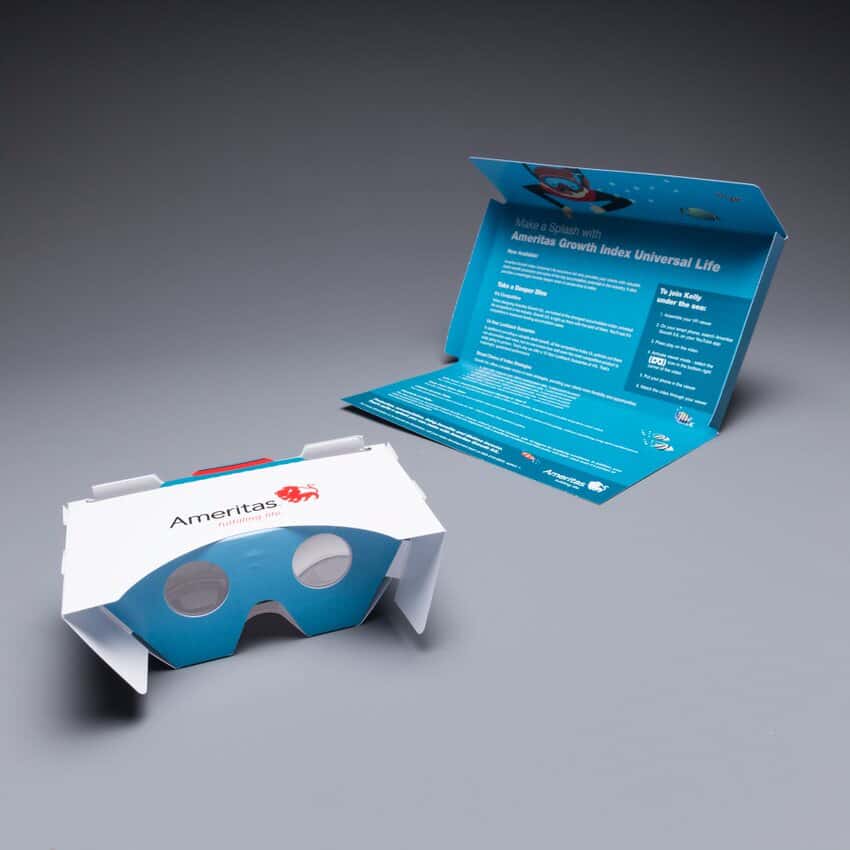 Build Awareness
Ameritas used our SleekPeeks® VR Viewer to create awareness of a new life insurance product. These inexpensive VR viewers allow brands to deliver the ultimate interactive experience.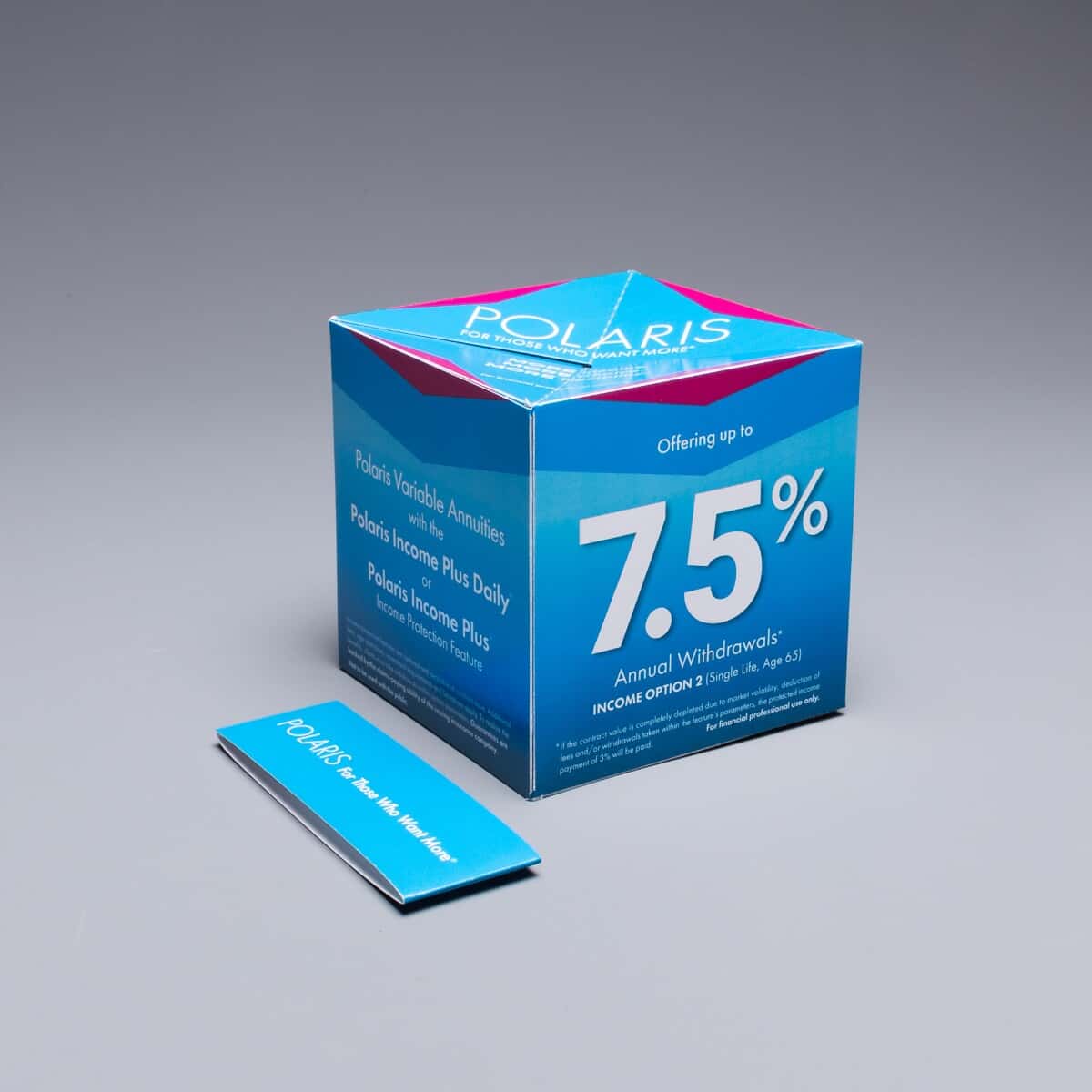 Stay Top of Desk and Mind
This format was targeted to independent Financial Advisors to act as a reminder to recommend AIG annuities to their clients. The cube captures their attention by popping into shape, and is proven to be kept on recipients' desks, keeping AIG top-of-mind.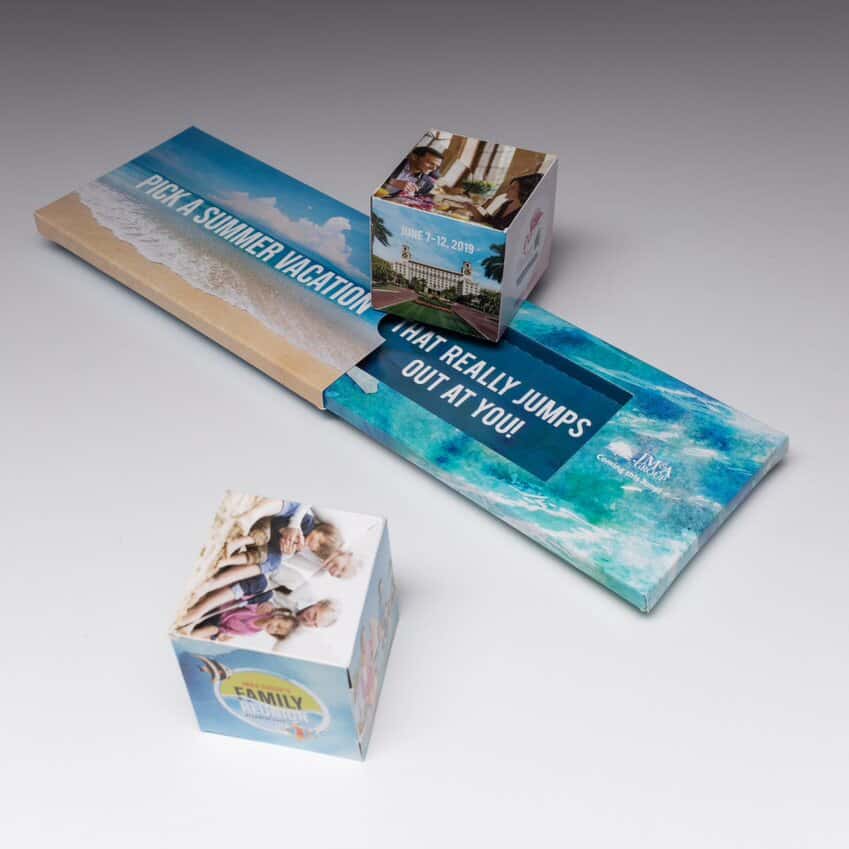 Take Financial Customers By Surprise
JM&A used the Surprise Slider for a promotional campaign. Pulling the tab reveals two hidden cubes that jump from their well. It acts as a great desktopper, keeping your brand top of mind.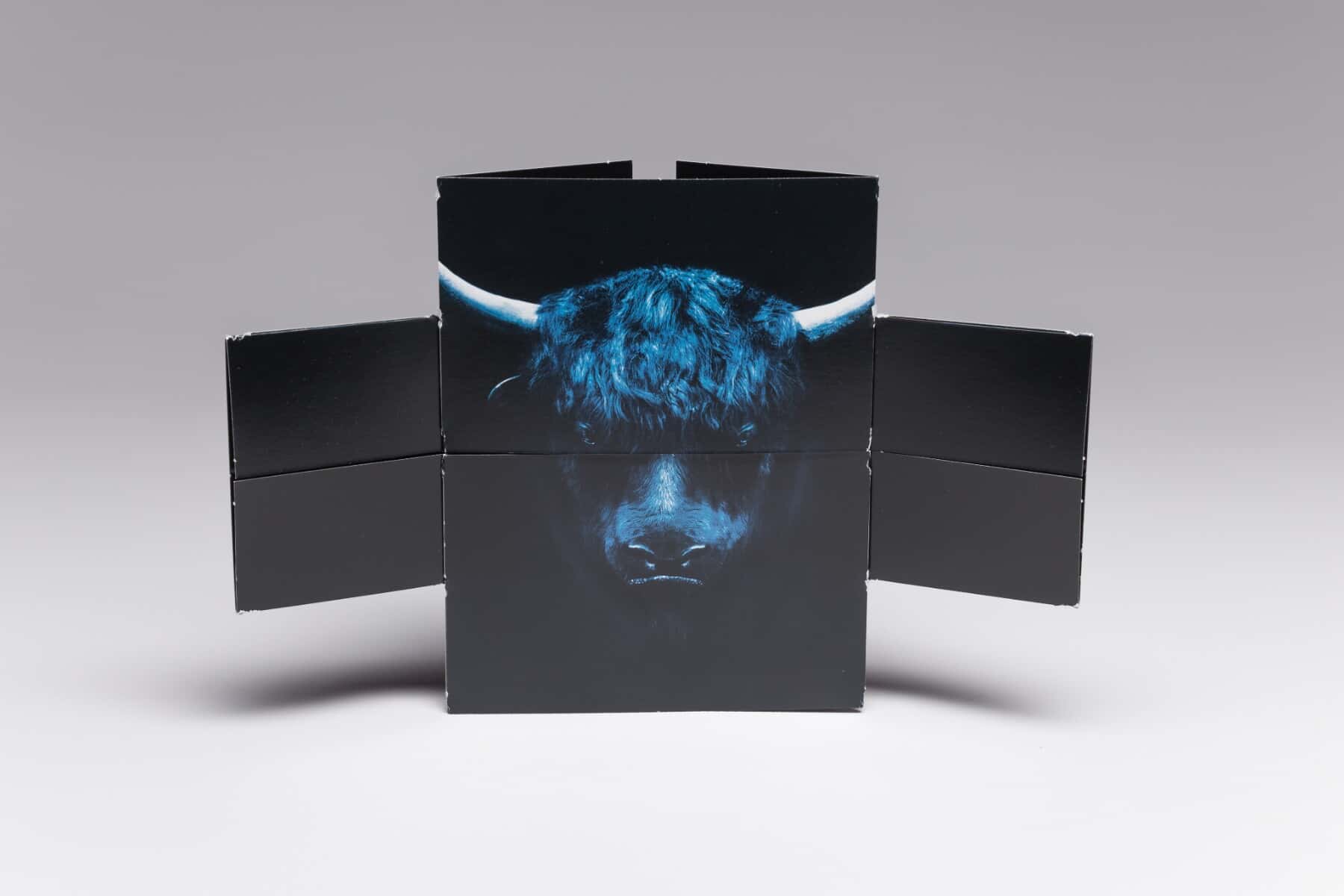 Communicate To Customers Effectively
Prudential targeted financial professionals with this engaging mailer to help them communicate the various market cycles to their customers. The visuals worked well with the Flapper® design showing, a "Bull" market turning into a "Bear" market.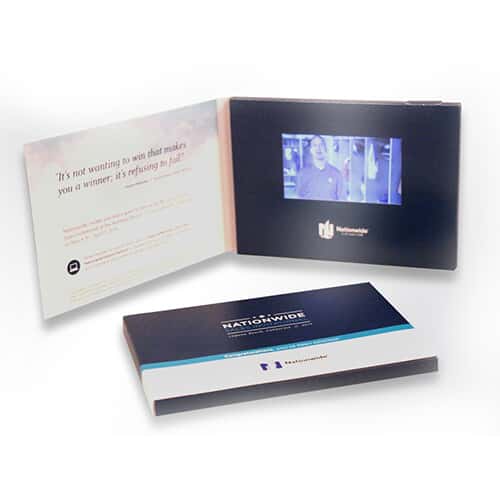 Send An Engaging Invite
The video brochure was an invitation from Nationwide and their spokesperson, Peyton Manning, to attend a recognition event for top performers at a resort destination.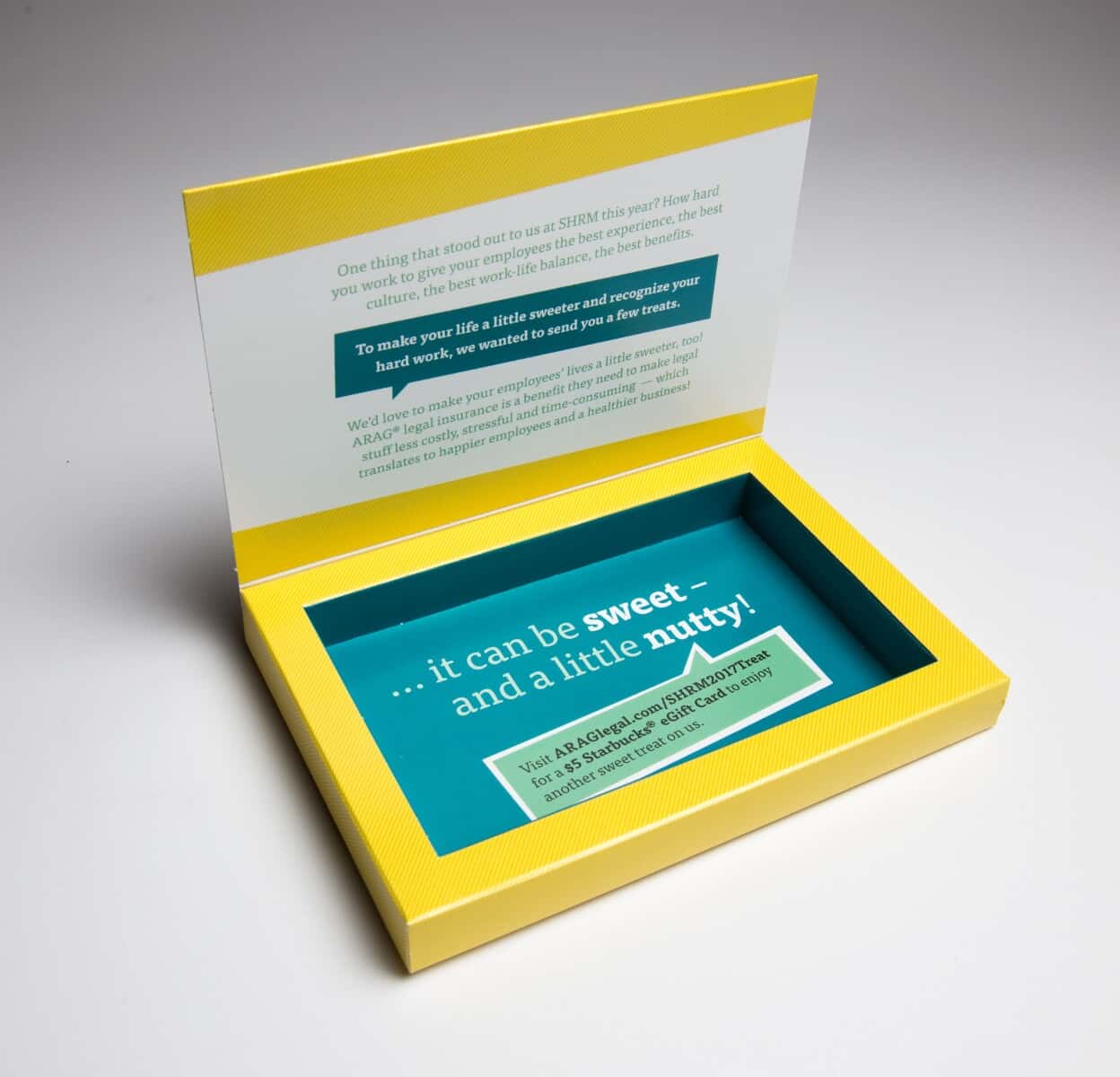 Convert Top Prospects
ARAG Legal used the Promotional Well Box as a post-trade show follow up to further engage leads. The inner well contained a sweet treat, and a URL for recipients to visit for another offer.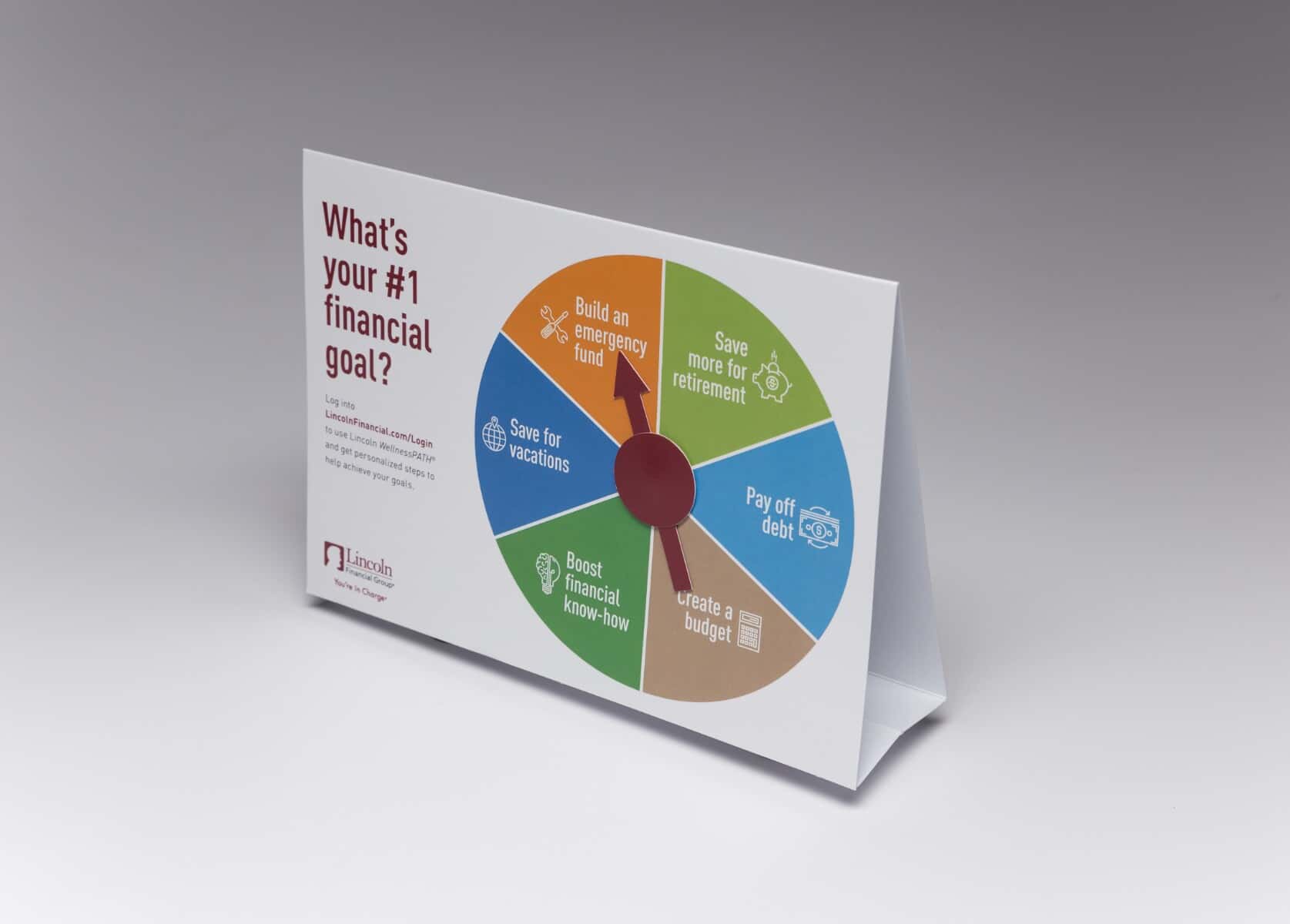 Send A Lasting Reminder
A playful reminder to start the retirement conversation with customers, this piece was designed to stay on the desktop of independent Financial Advisors, prompting them to use and direct their clients to the financial wellness tools available through Lincoln Financial.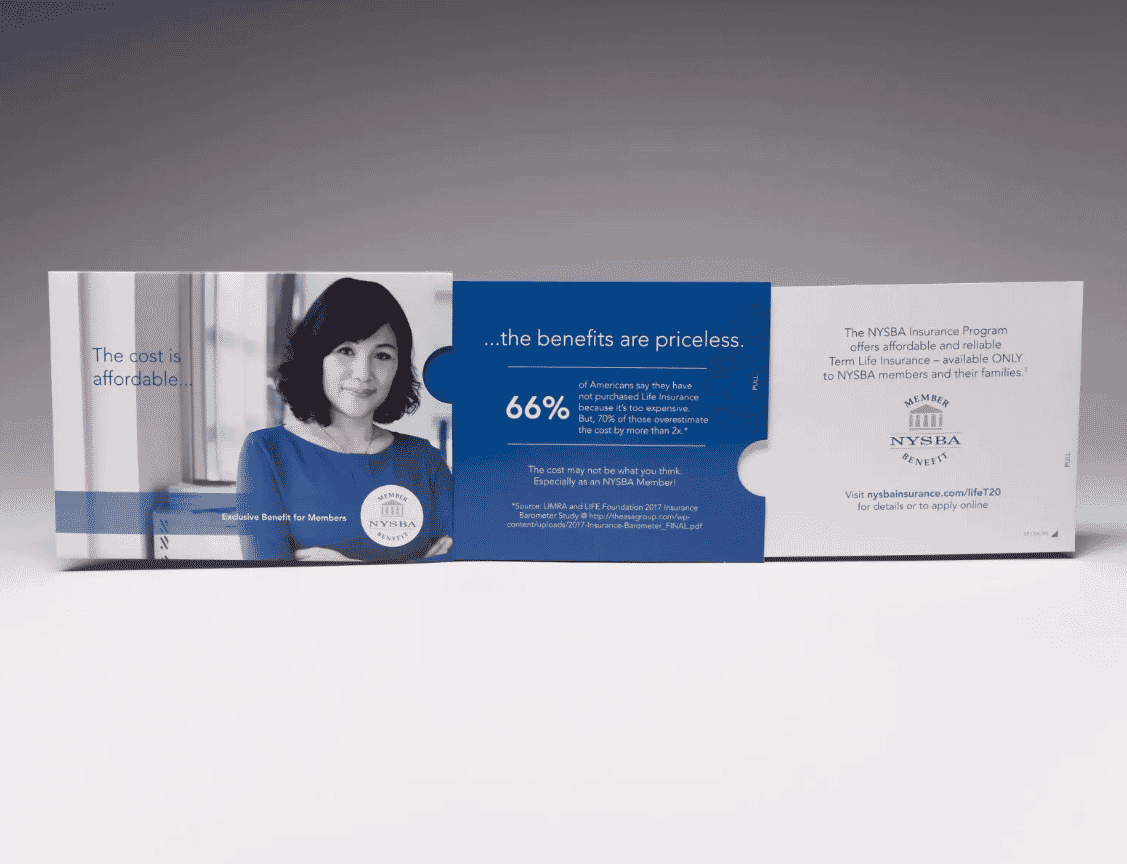 Educate with Ease
USI Affinity targeted members of the NY State Bar Association with this mailer, which educated attorneys on the importance of Life Insurance. The design allowed for the set up and pay off of the message, and segmented the content for a more effective delivery of this complex information.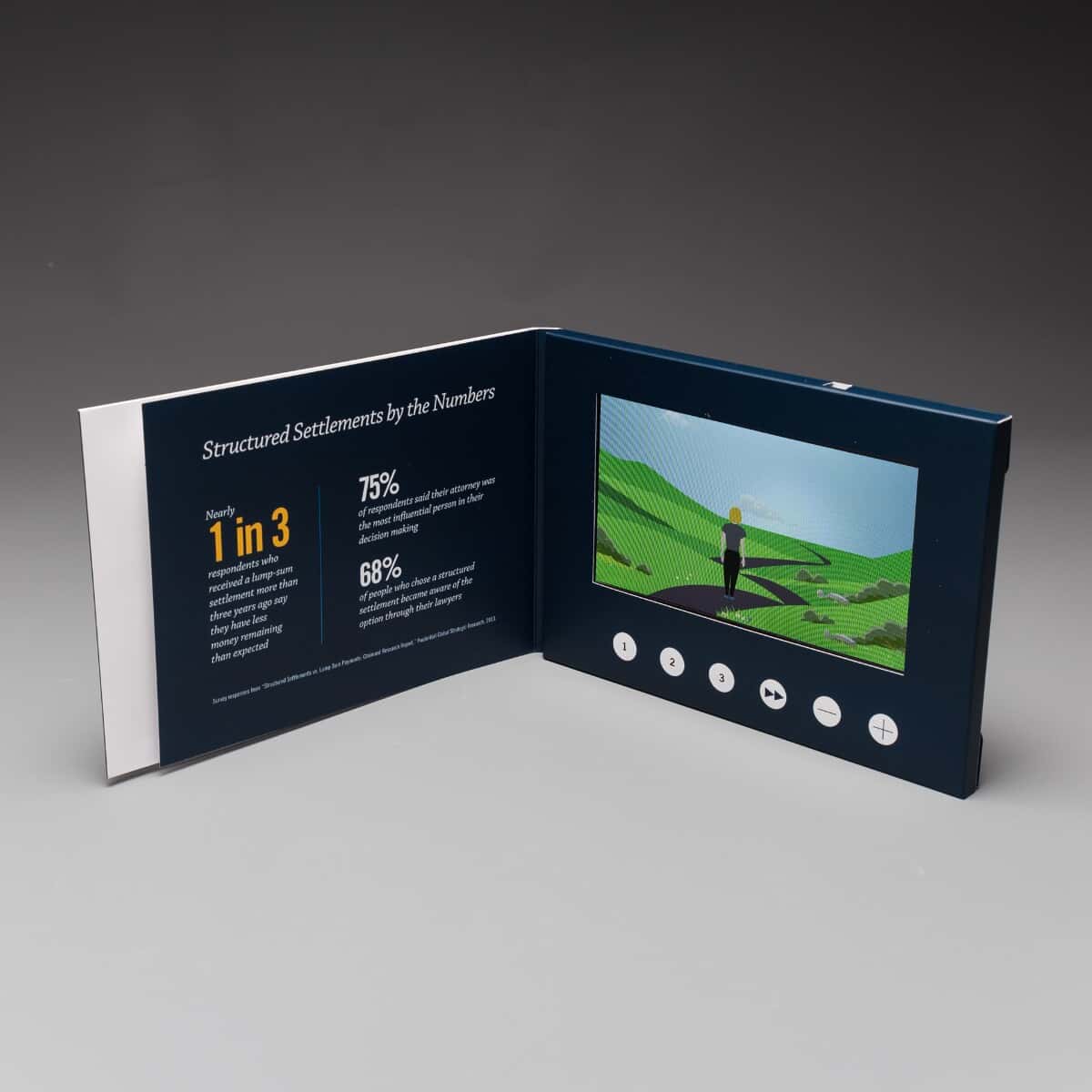 Educate Financial Professionals
Prudential targeted independent Financial Advisors with this video brochure, which helped educate them on a complex product available to their customers. Video is an excellent medium for educating financial professionals and the video brochure allows them to have the content available to refer to at any time.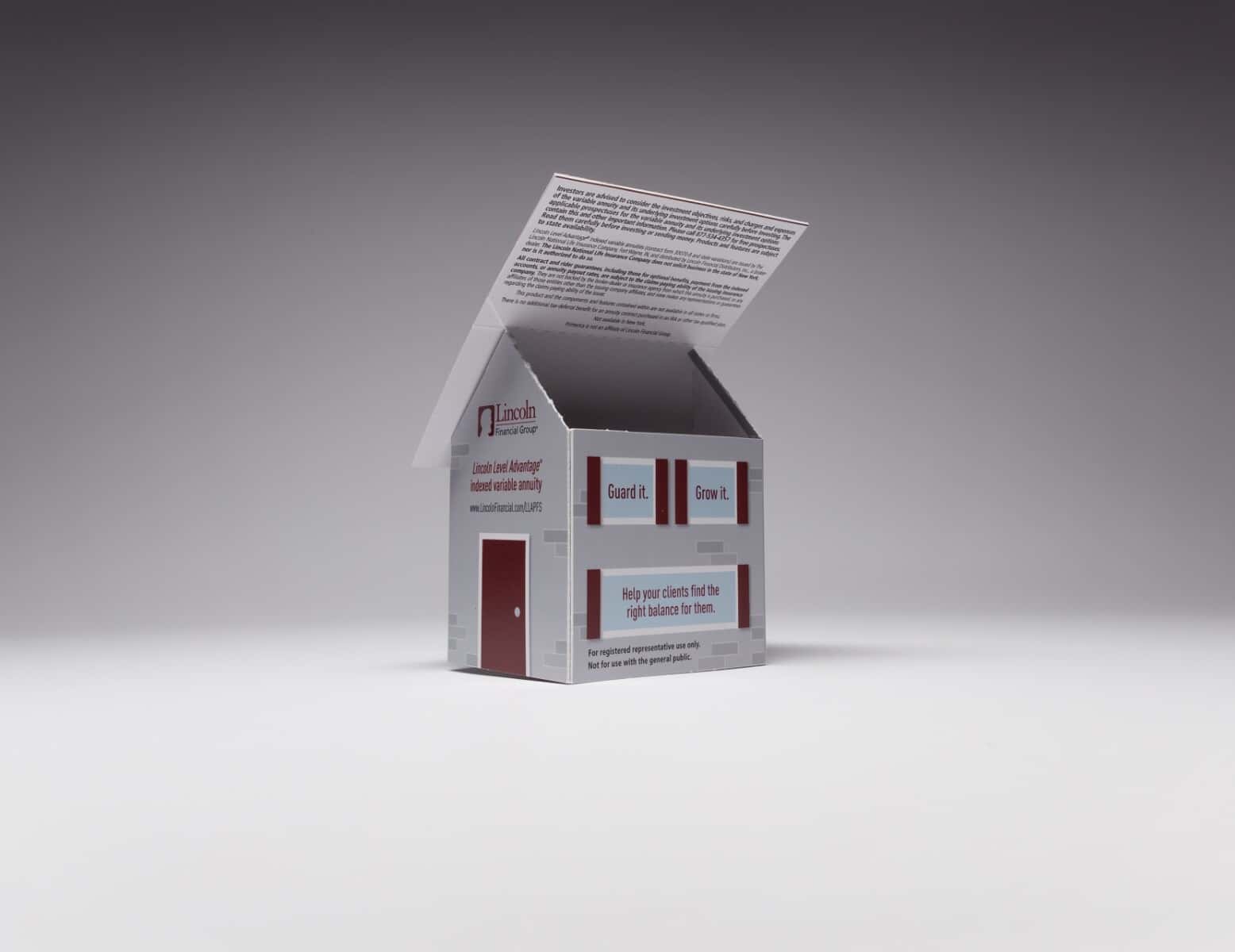 Leave a Lasting Impression with Investors
Lincoln Financial targeted investors with this Pop Up House mailer, which mailed flat, and once opened popped into fully dimensional shape. It served as a perfect desktop display, outlining the benefits of Lincoln Level Advantage® indexed variable annuity.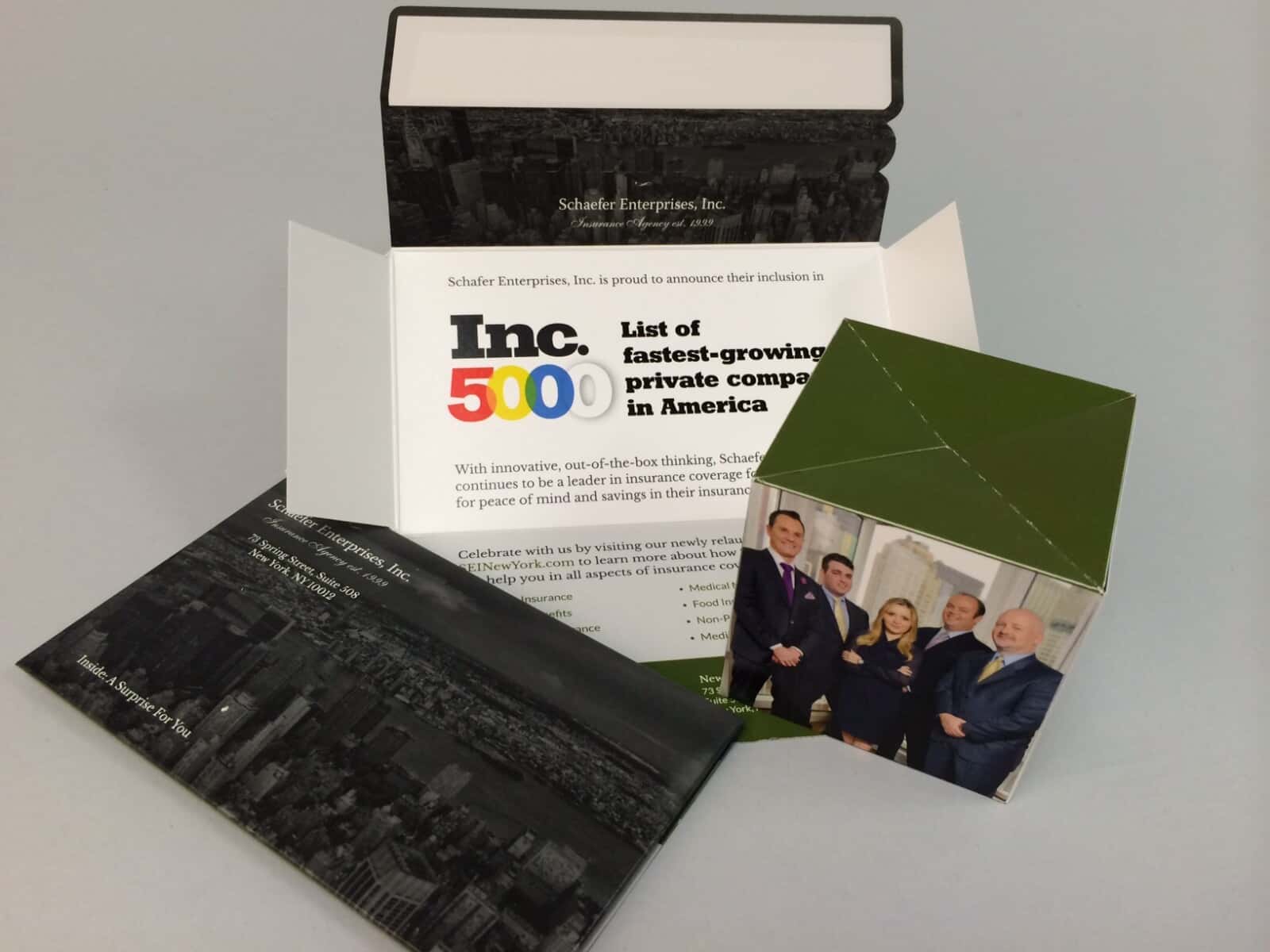 Send An Interactive Announcement
Schaefer Enterprises Inc., a full-service insurance brokerage, used this engaging mailer to share the great news of being named one of Inc.'s 5000 fastest growing privately held companies in America. The theme of the campaign was "thinking outside of the box", so the Pop Up Cube mirrored the message perfectly.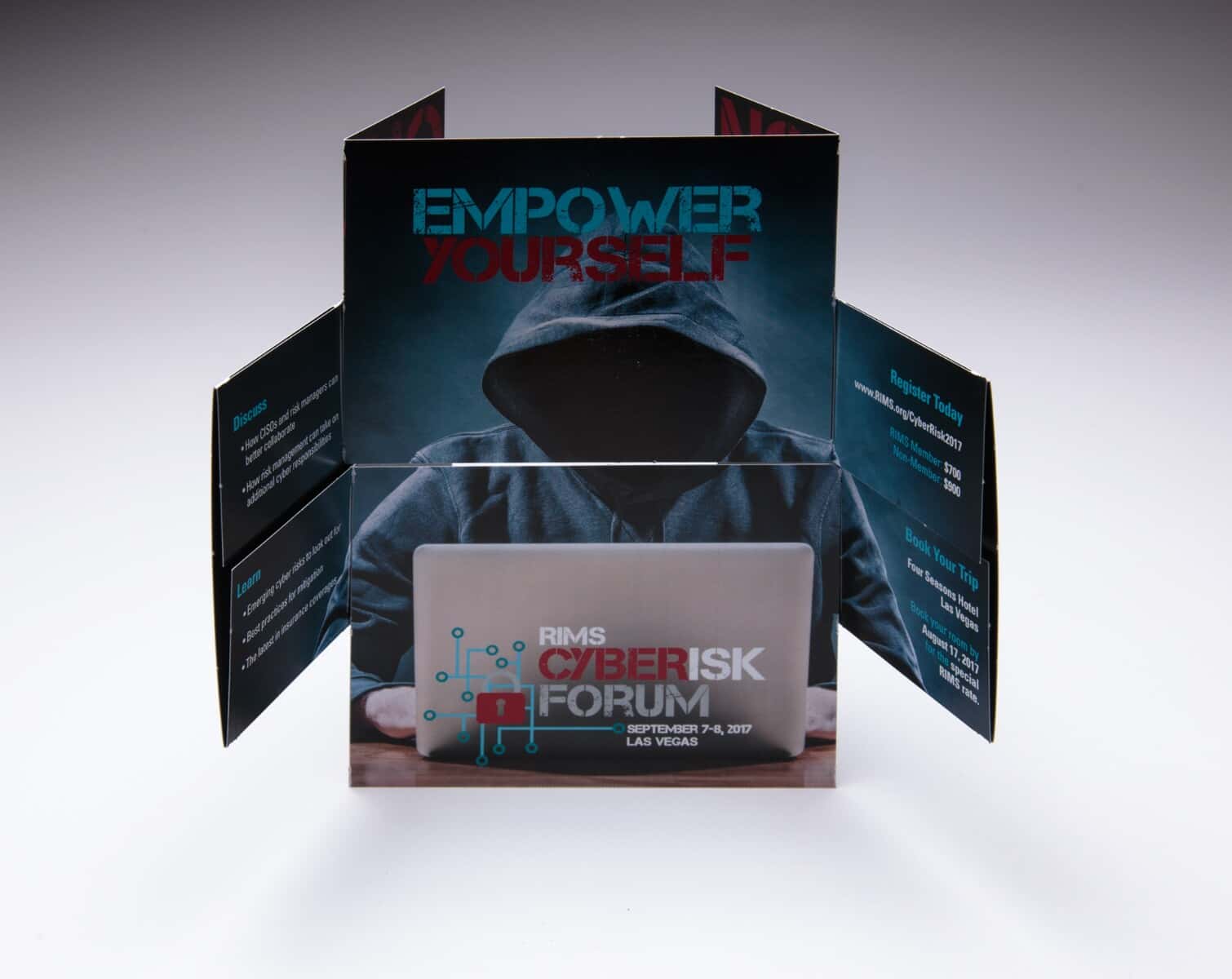 Increase Event Attendance
The insurance company reached their event registration goal by sending The Flapper® to potential attendees. This format stood out in the mail, and captured recipients' attention.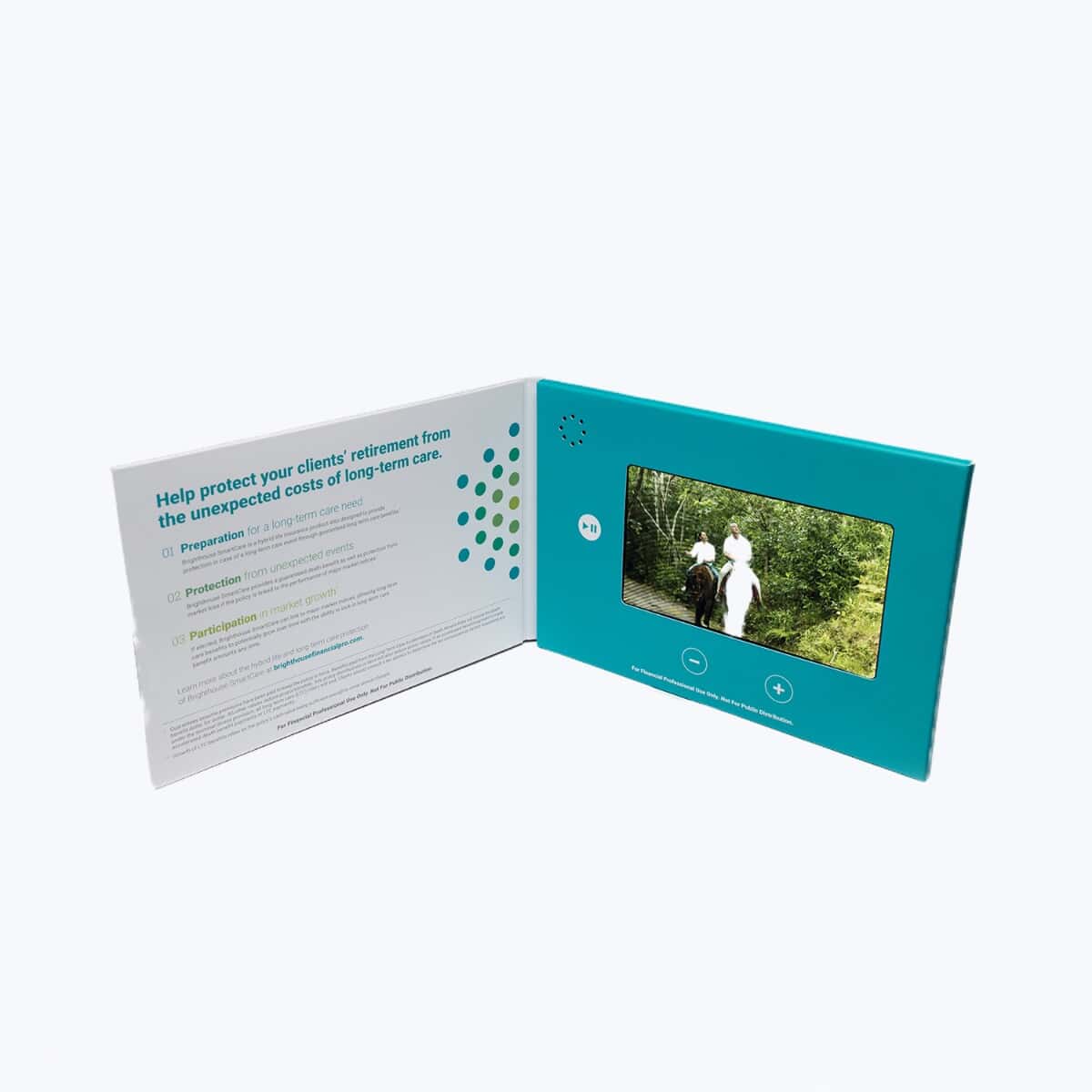 Tell A Relatable Story
Brighthouse has utilized video brochures over the past 3 years to announce their new company launch, educate financial advisors on various products and, with this design, to help tell stories of retirement that customers could relate to. Video brochures are an excellent method of storytelling.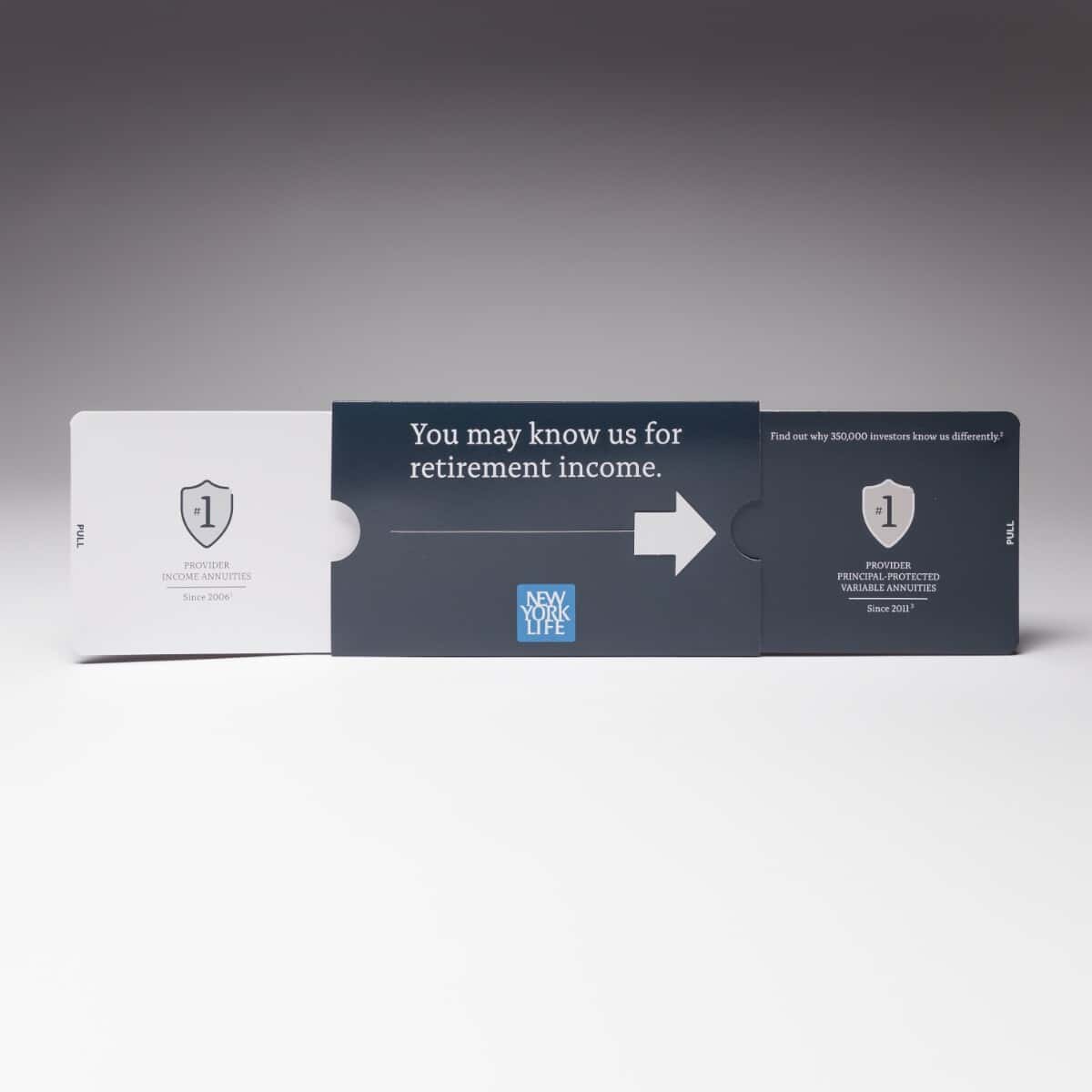 Extend Your Message To Make An Impact
New York LIfe used the Arrow Extendo® to make investors aware of their additional offerings, other than retirement income. When the tab is pulled, two panels extend on either side of the base, while a diecut arrow slides across the front cover.