new customer acquistion
Attracting new customers may be the most important, and the most difficult, aspect of building a successful business.
You and your competitors are looking to attract the same best prospects. Make sure your message stands out with Red Paper Plane's engaging, attention-getting direct mail designs. Our dimensional formats have helped hundreds of Marketers improve their New Customer Acquisition efforts, stealing the attention from traditional flat materials everyone else is using, making yours the business that is identified, remembered, and chosen. We want to add you to that list.
Take a look at our New Customer Acquisition Case Studies to learn how you can be a successful Marketer with Red Paper Plane.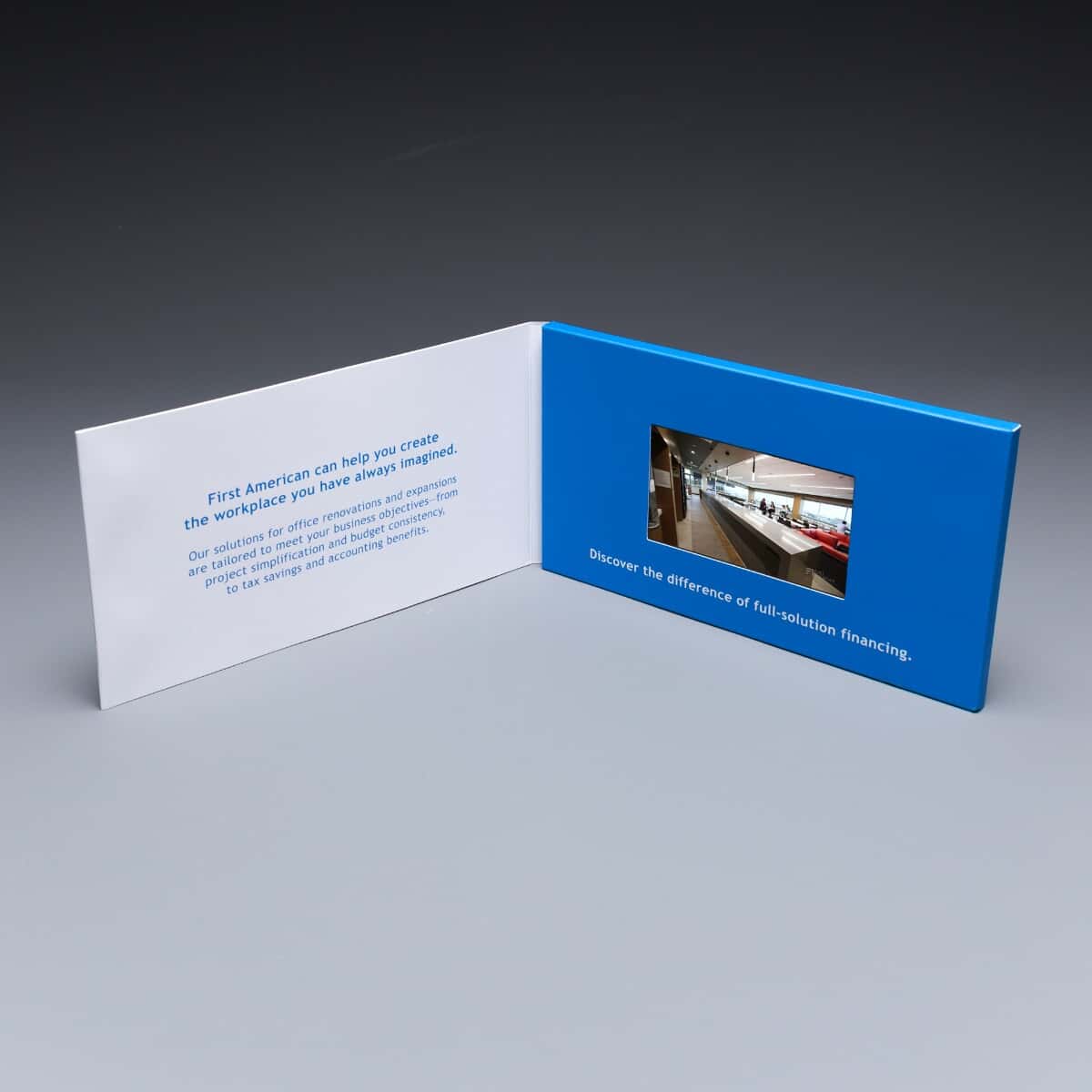 First American Video
First American sent this video mailer to C-level executives, showcasing a recent client success video. These prospects were decision makers, so the piece needed to capture their attention.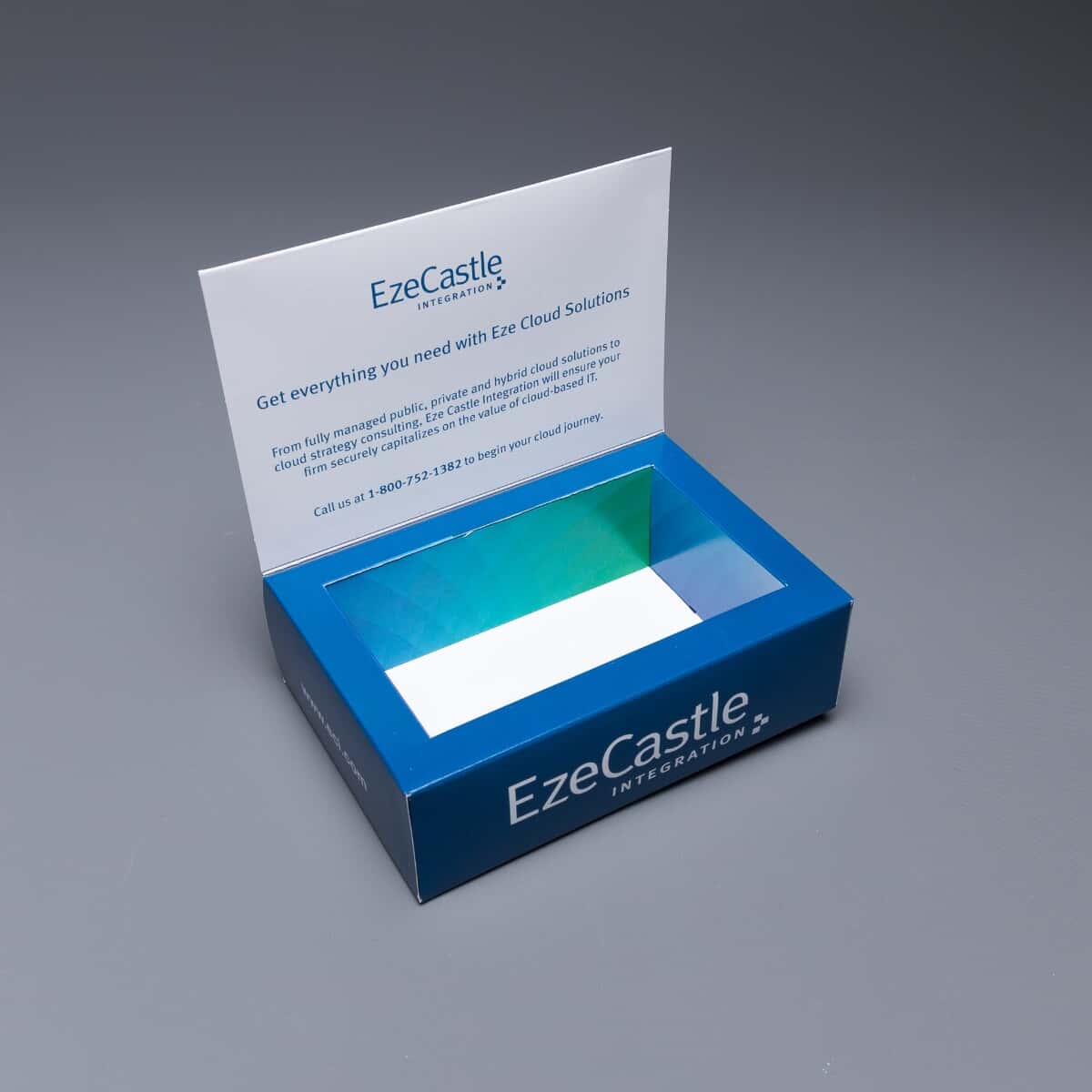 Eze Castle Small Well Box
The technology solutions provider hoped to turn new prospects onto the company's cloud based solutions. They generated a positive buzz by including a promotional item in the well.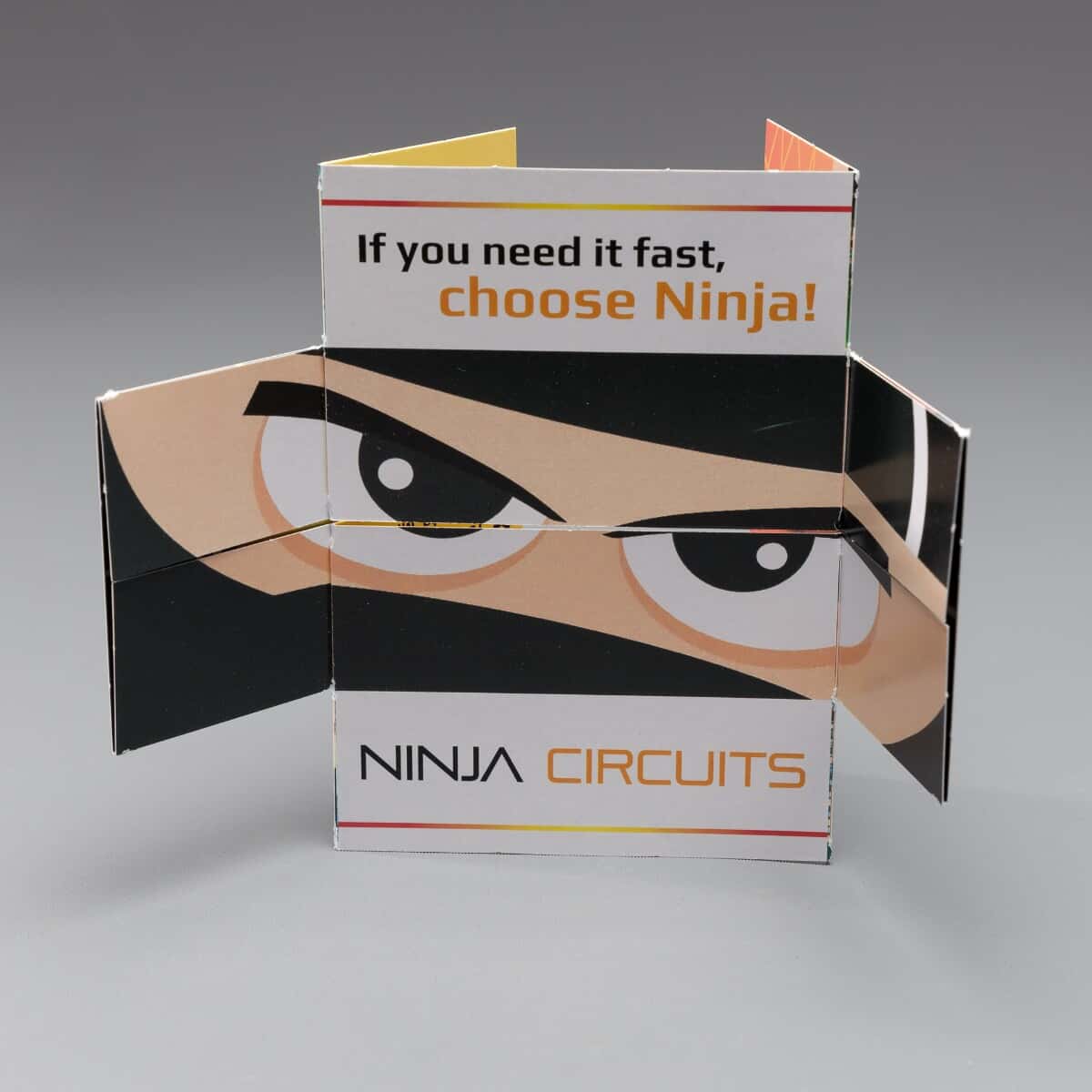 EI Microcircuits Flapper®
The company promoted their Ninja Circuits prototype services to prospects using the Flapper®. It continuously folds into itself allowing for multiple panels to showcase brand content.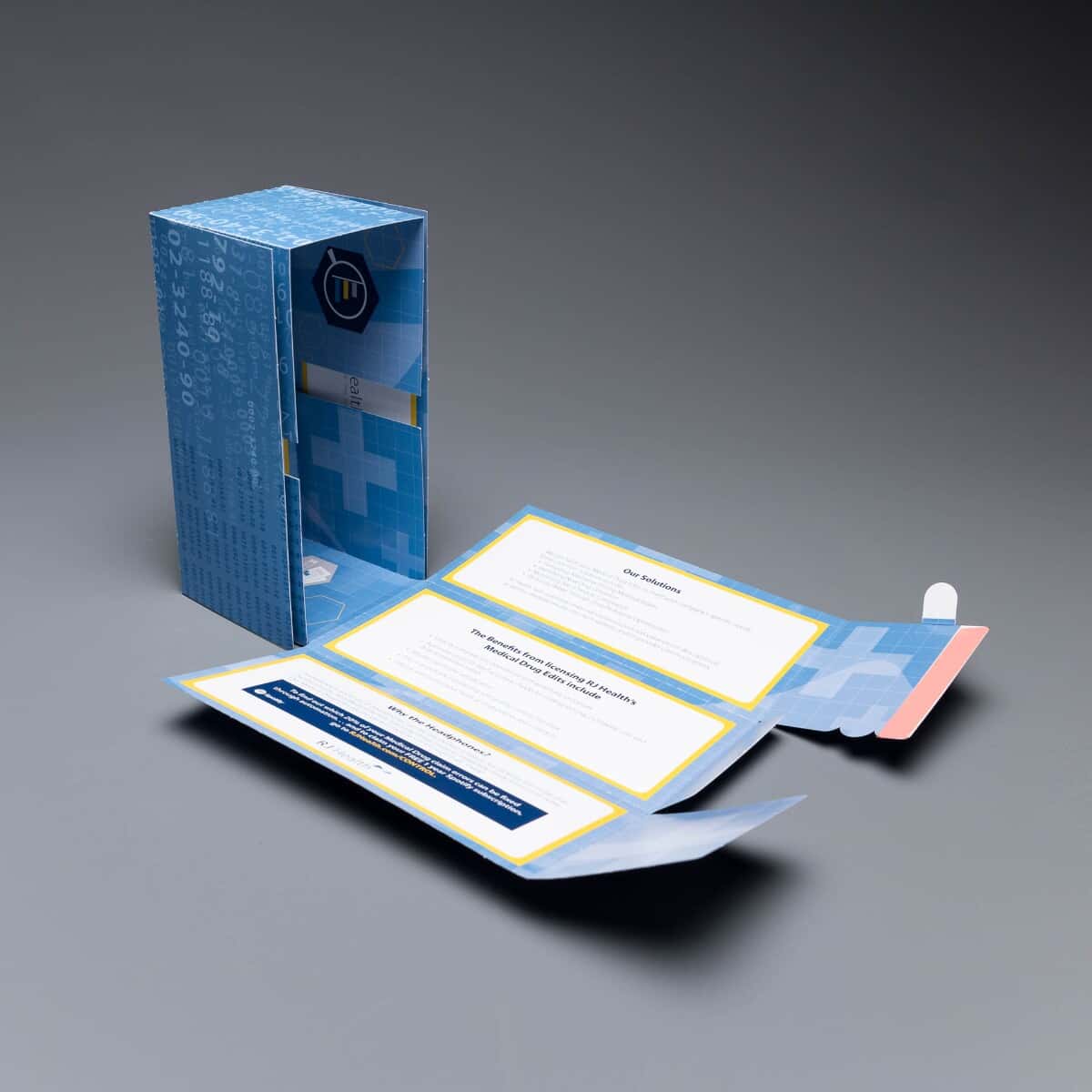 RJ Health Fall Away Box
The healthcare company wanted to drive prospects online in a creative way. They chose this box design, complete with headphones, to specifically address recipients' main challenge.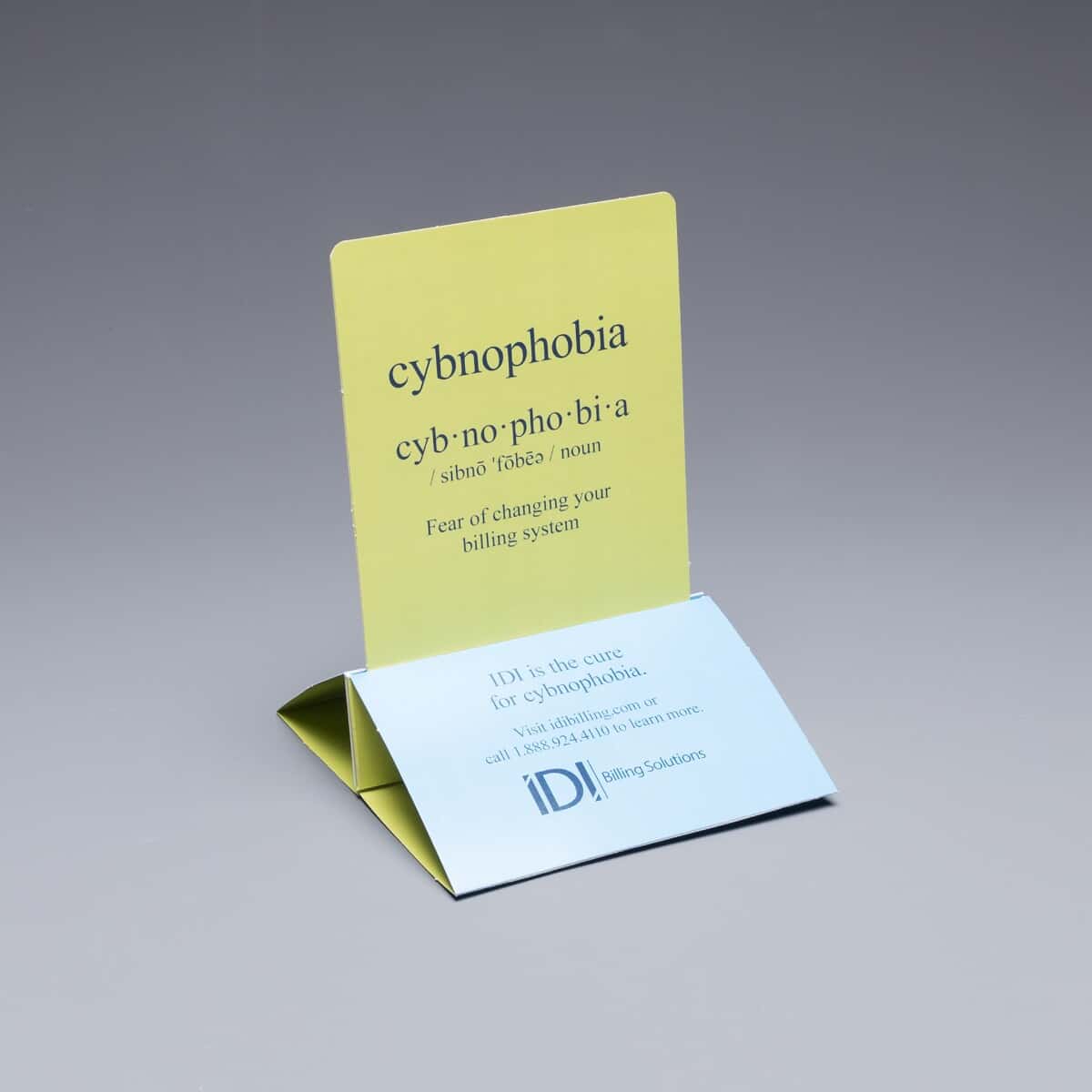 IDI Billing Center Pop
IDI used this piece to promote their services to 1,000 higher level executives. Once removed from its envelope, a panel pops out unexpectedly from the base, creating a desktop design for prospects.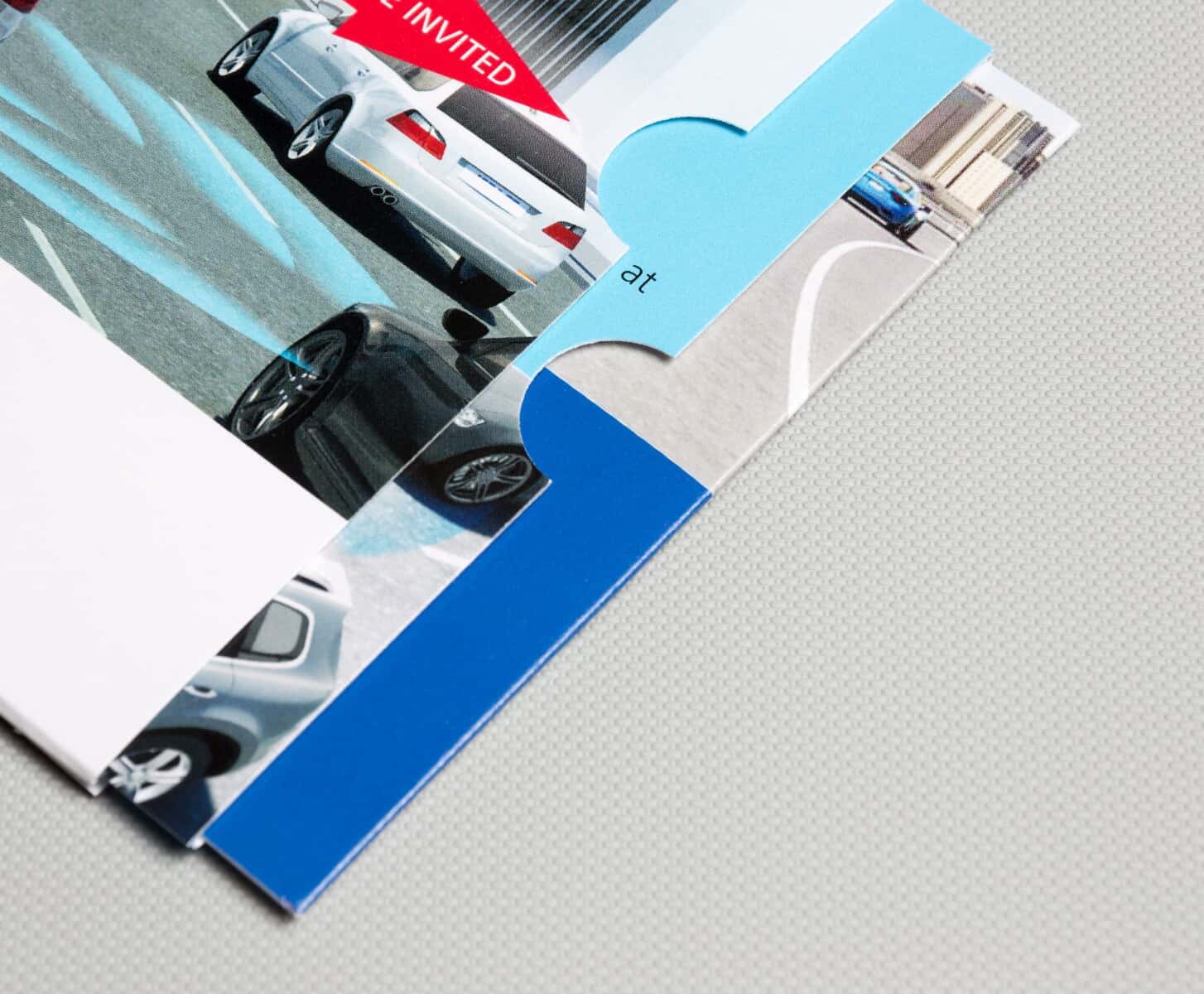 DSPACE Telescoping Slider
The software company wanted to send a unique invitation to VIP customers. Approximately 25% of contacts who received this Telescoping Slider design registered for the conference.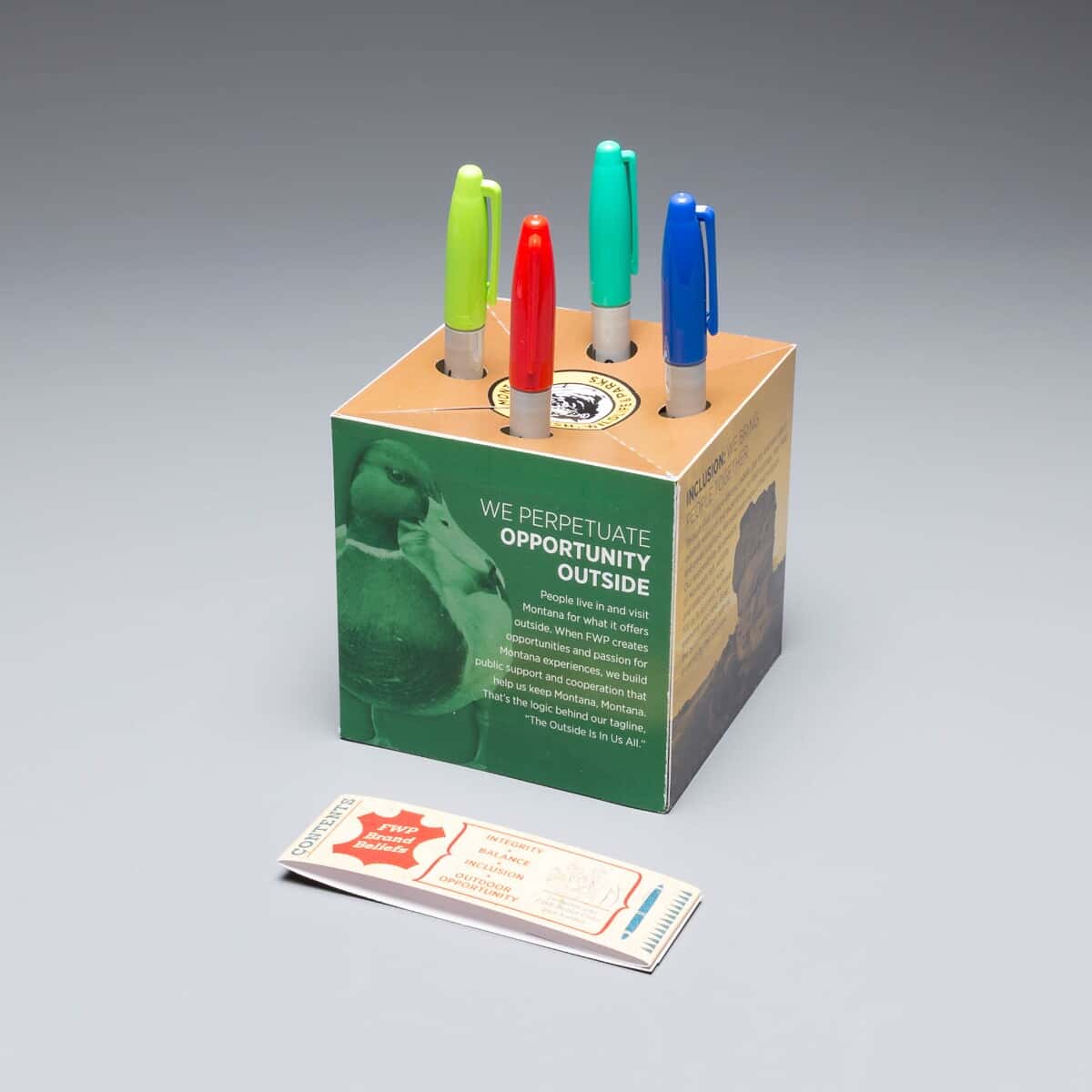 Fish, Wildlife, & Parks Pen Holder
The state government agency included this interactive Pop Up Pen Holder, which promoted the agency's brand beliefs, in a brand kit that conference attendees received.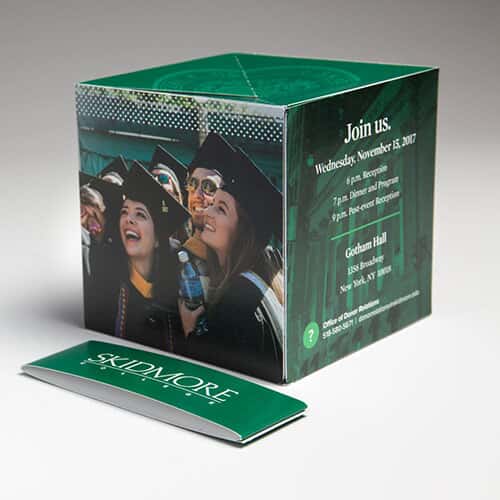 Skidmore Pop Up Cube
Skidmore College used this 4.25" Pop Up Cube as an invitation for a recent fundraising gala. The cube popped into shape automatically and unexpectedly once removed from the belly band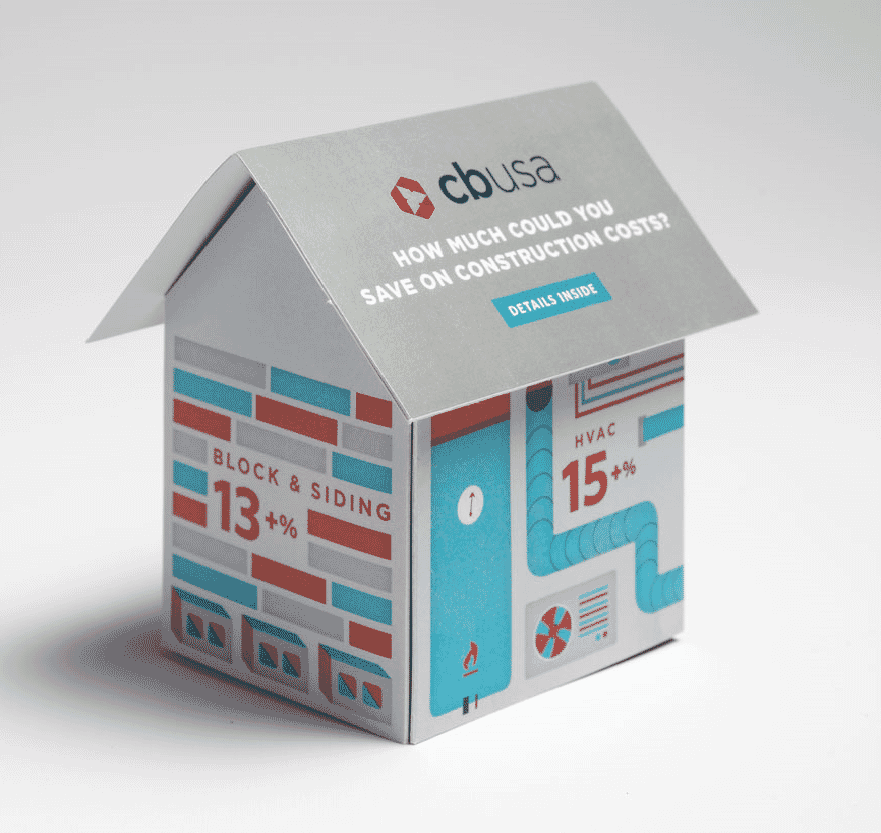 CBUSA Pop Up House
The group of independent builders used this pop up mailer to introduce the primary value proposition of their services to leads, branding their business in an engaging manner.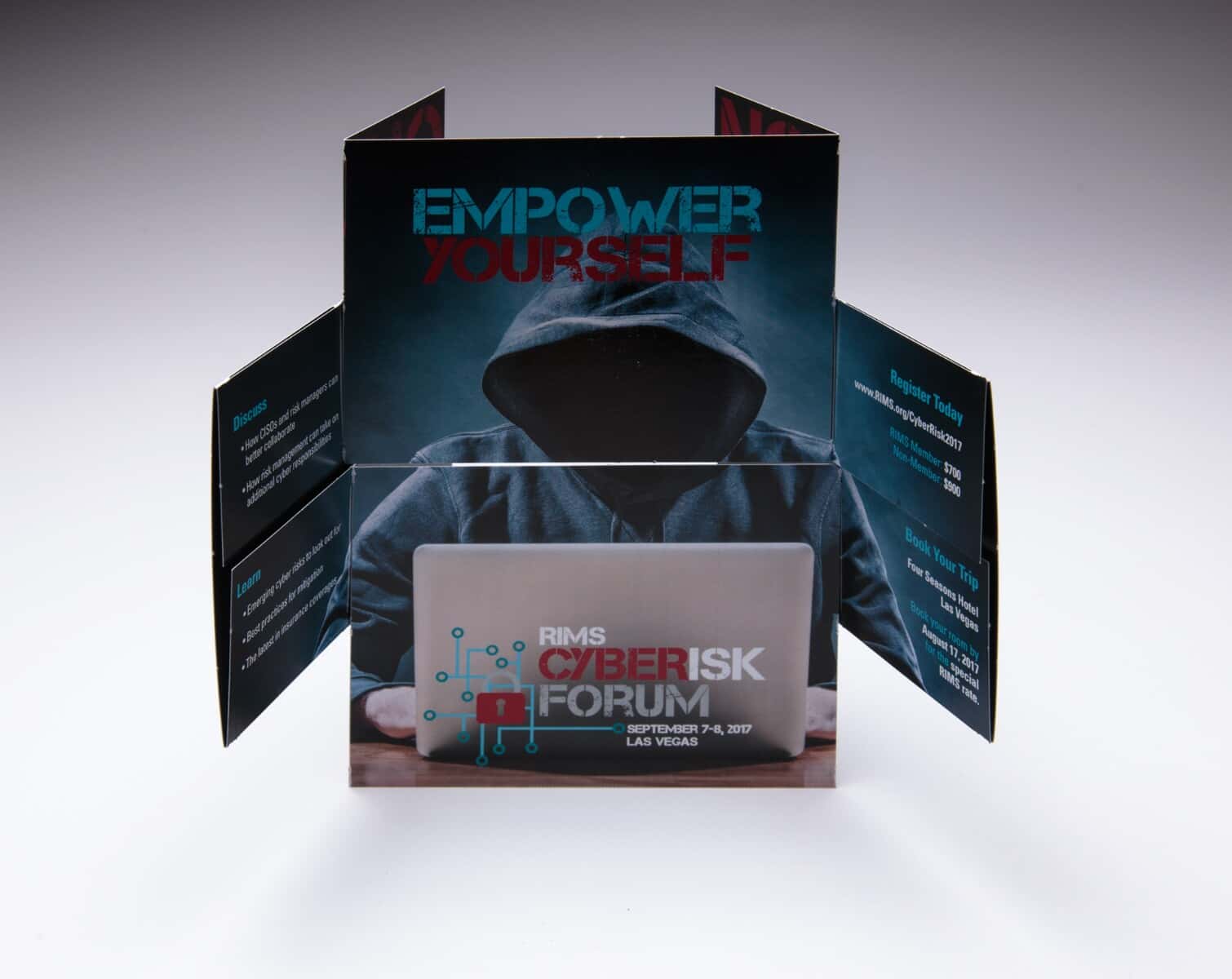 RIMS Flapper®
The insurance company reached their event registration goal by sending The Flapper® to potential attendees. This format stood out in the mail, and captured recipients' attention.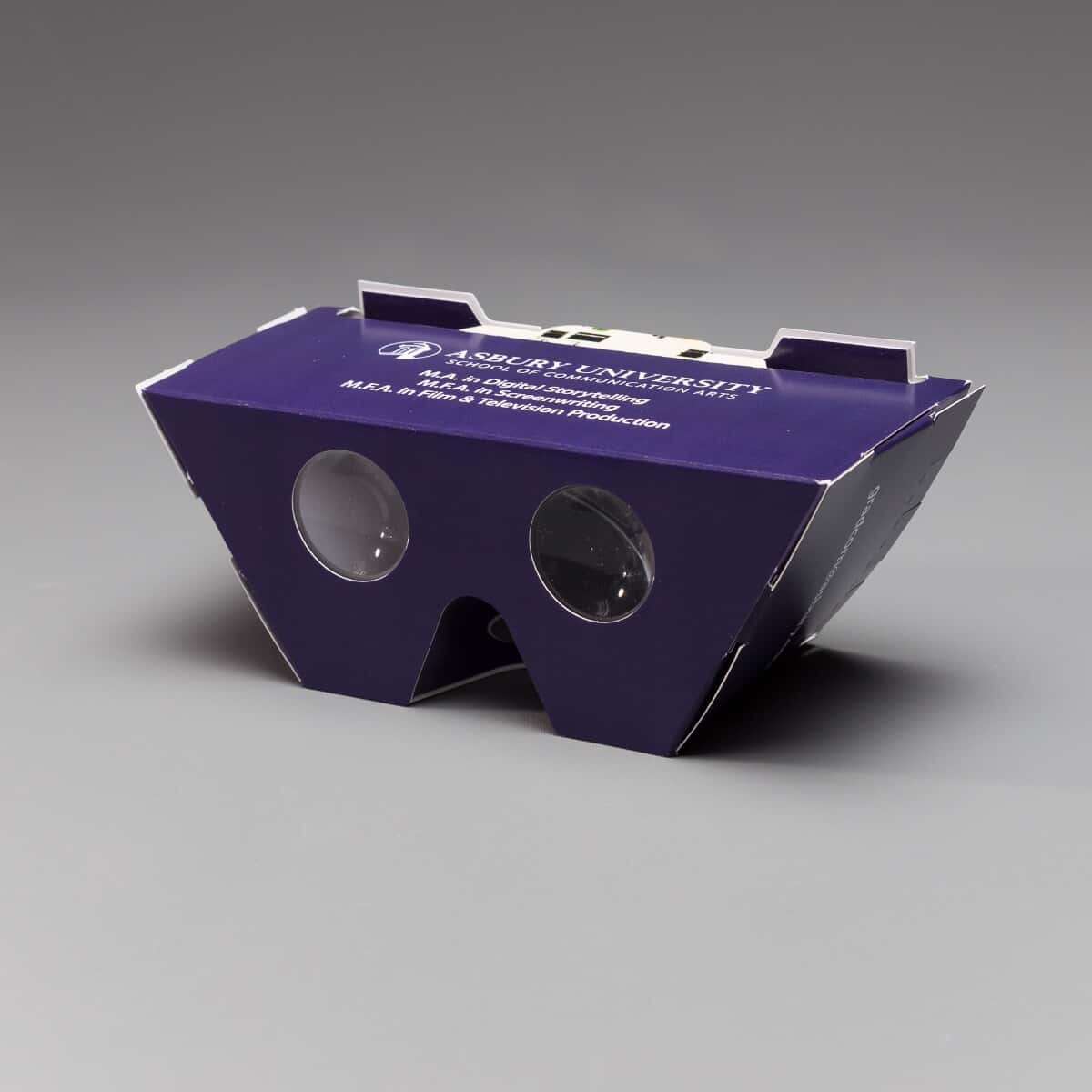 Asbury University VR
To promote their online Graduate Programs, Asbury University used this VR Viewer to immerse student prospects in a virtual tour of the School of Communication Arts facility.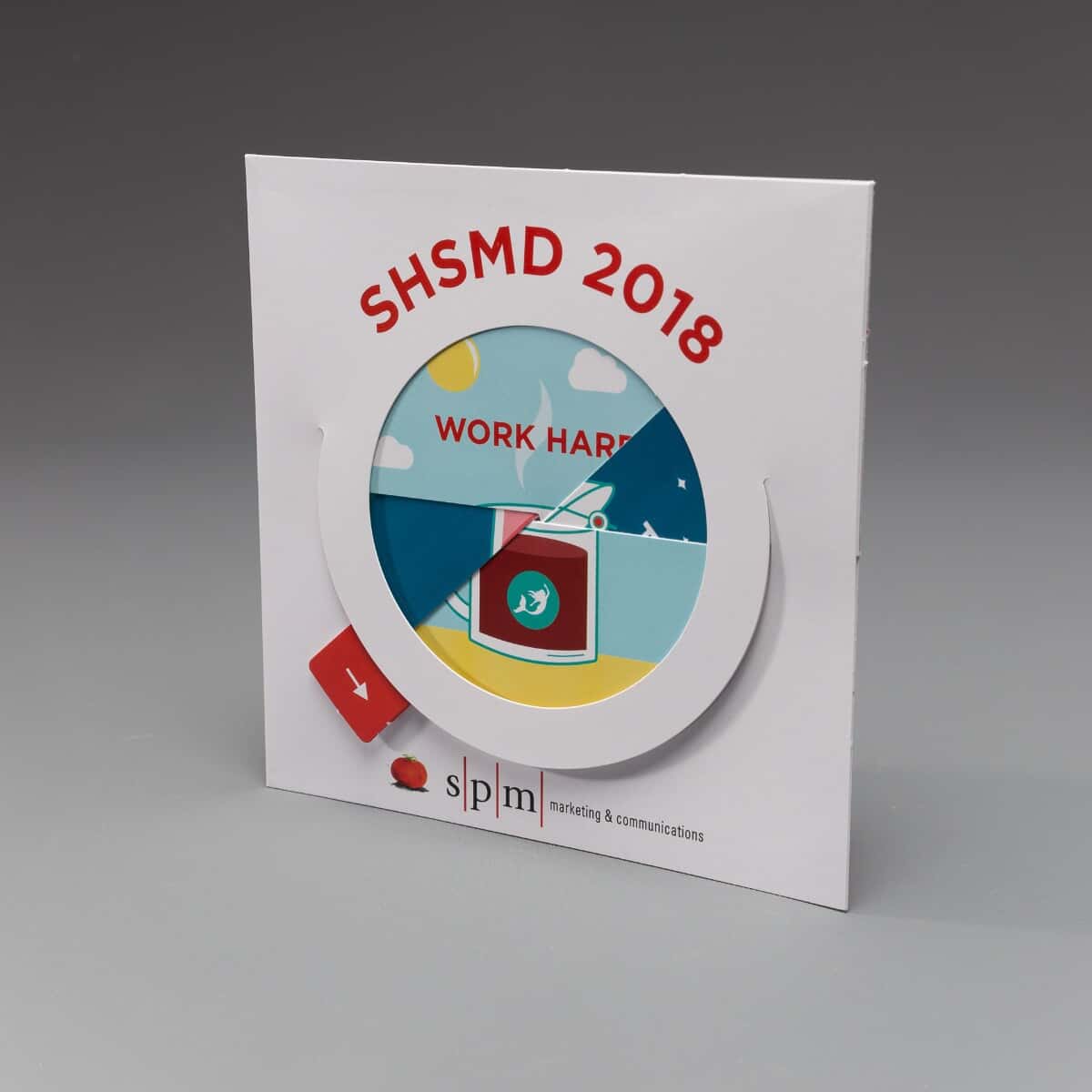 SPM Wonder Wheel Reveal
The agency used this reveal design as an invitation for a Healthcare Marketing event. As the tab moved around the outer edge of the die cut window, the image on the inside changed.