promotional campaigns
Promotion is what keeps your product or service in the minds of your customers. By creating interest and excitement, truly effective promotions will generate demand. With interactive designs that move and morph, flip and spin, Red Paper Plane's dimensional mailers are interesting and exciting even before you add your message.
When it comes to our engaging direct mail formats, the possibilities are endless: use them to deliver a promotional offer, to announce a new product or service, to present coupons and incentives, to announce limited time offers, to highlight discounts, and to promote sweepstakes and contests.
Red Paper Plane's engaging, attention-getting direct mail designs have helped businesses to improve their marketing campaigns and convert top prospects to customers. We want to add you to that list. Take a look at our Promotional Campaigns Case Studies to learn how you can increase your Marketing results with Red Paper Plane.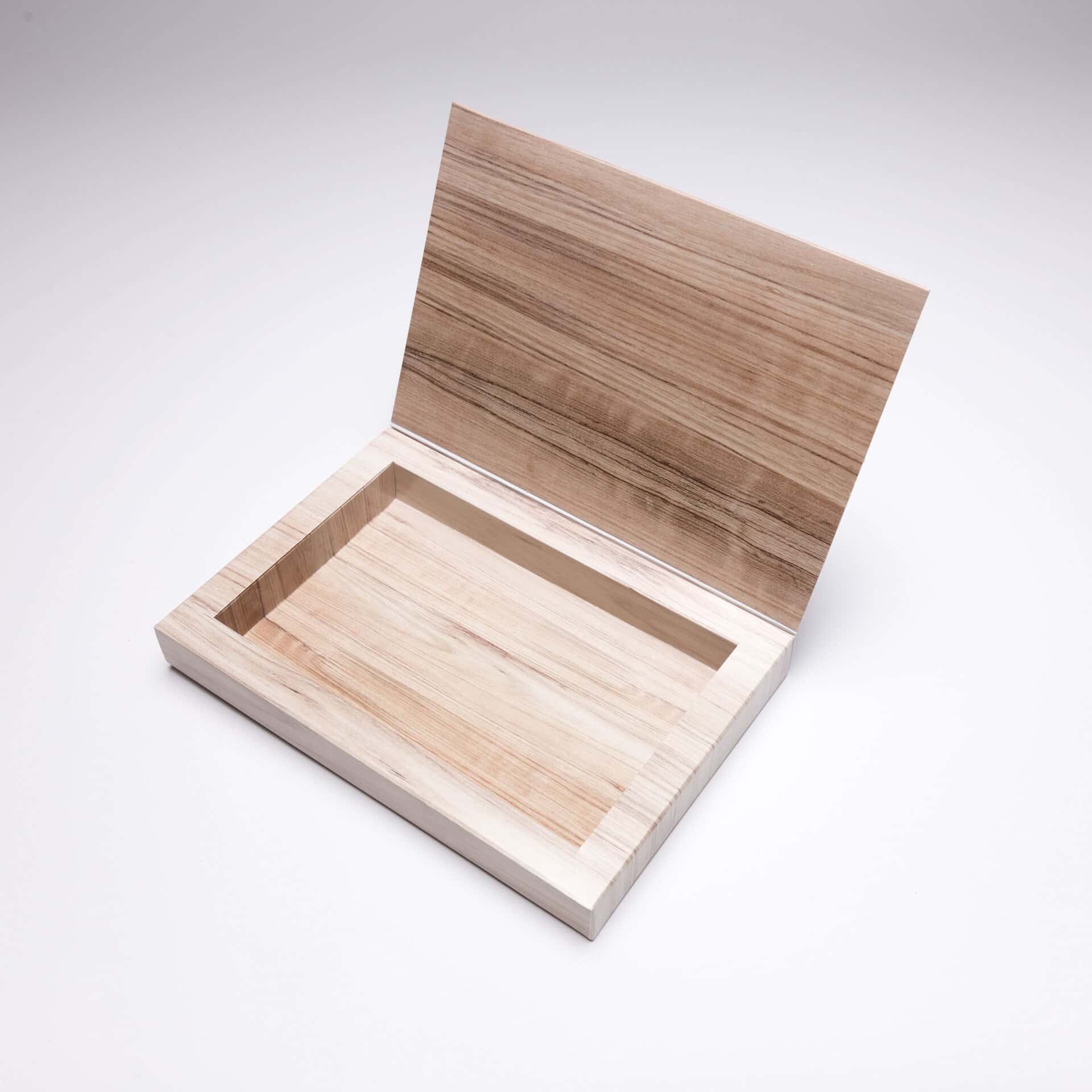 DION Label Printing Large Well Box
The manufacturing company was looking for a unique vessel to hold samples displaying their printing capabilities. This Large Well Box did just that and contained small holiday giveaways..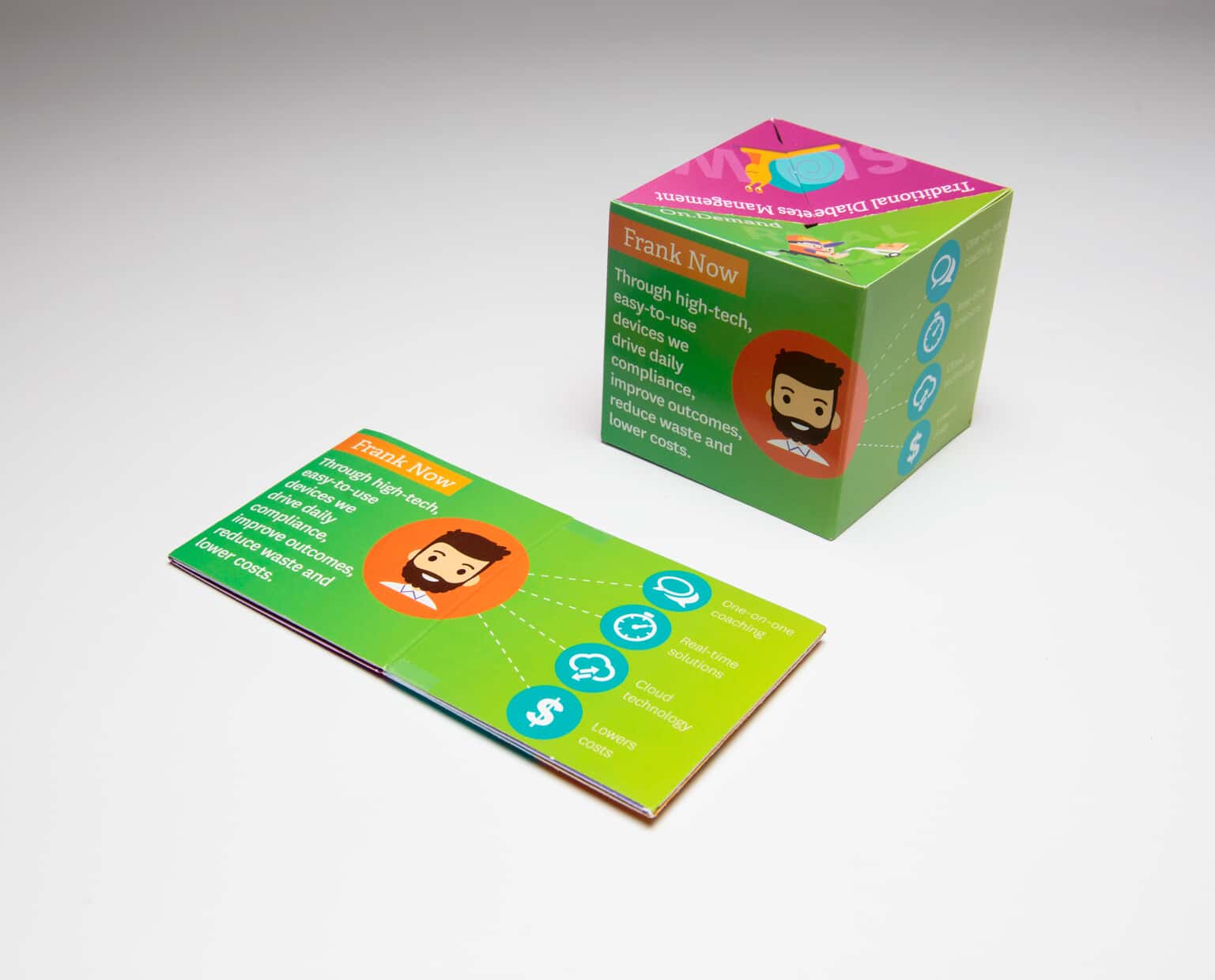 Envolve 3" Pop Up Cube Mailer
They used the 3" Pop Up Cube to introduce prospects to their 'On.Demand' diabetes care management solution. Once removed from the mailer, the cube pops into dimensional shape.
Dever Designs Small Exploding Page
The strategic design studio used the Exploding Page to capture the attention of prospects who run conferences. The mailer expands to double its size once opened.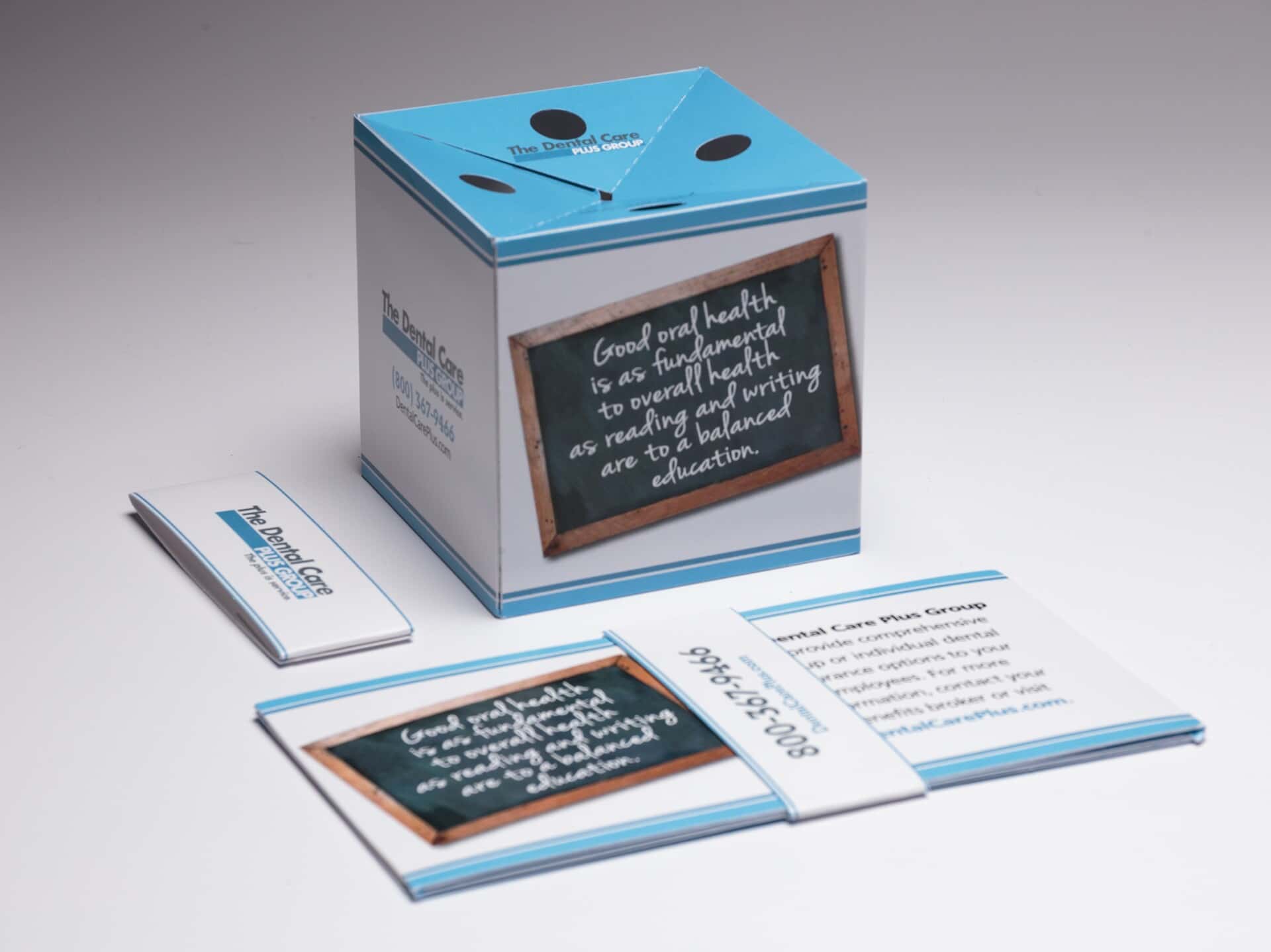 Dental Care Plus Pop Up Pen Holder
They used the Pop Up Pen Holder to introduce the brand and products to school systems in the area and encourage them to incorporate the offering in their next round of bidding.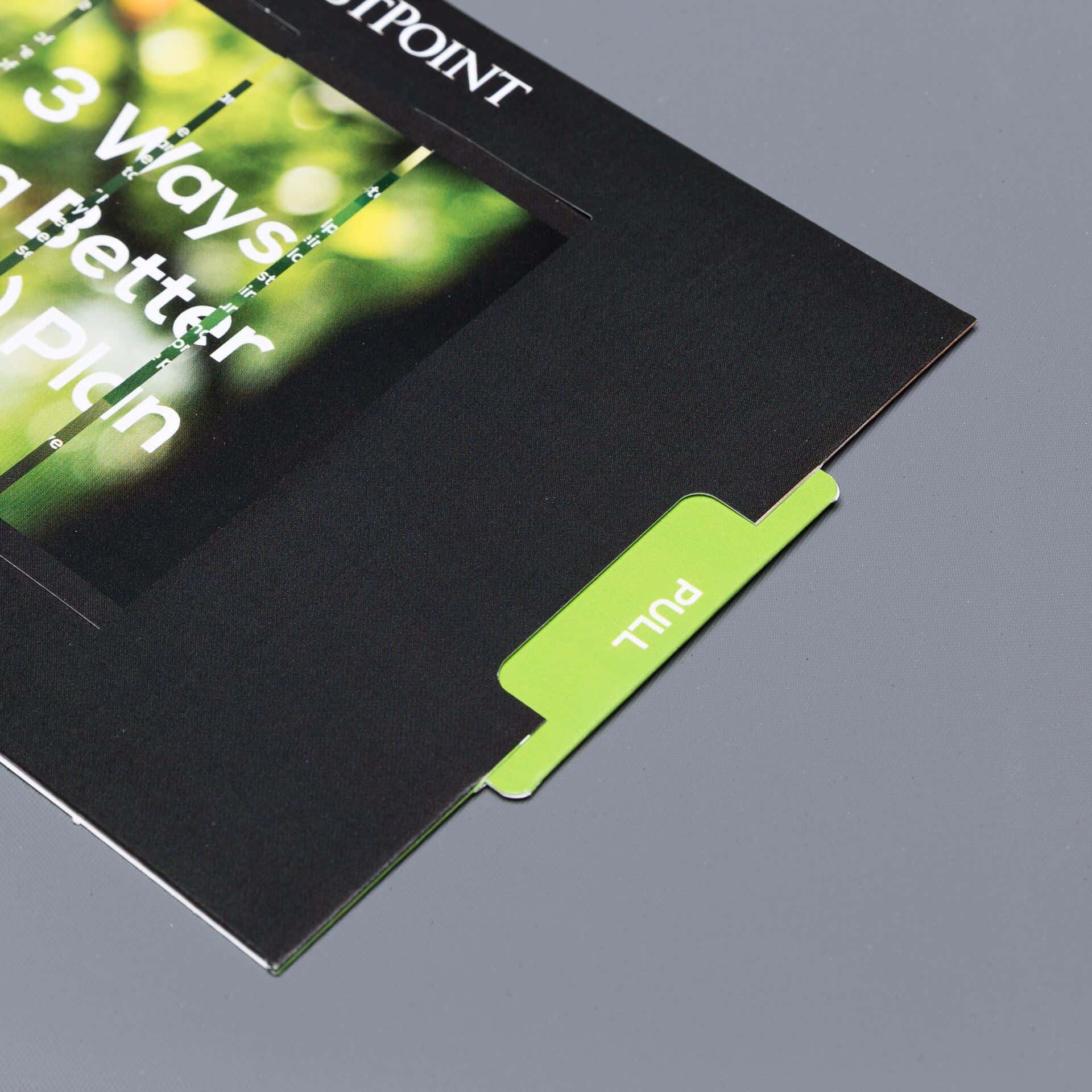 Trust Point Magic Changing Picture
Trust Point used the Magic Changing Picture to capture the attention of prospects looking to obtain a retirement plan. The mailer magically reveals a new image in the die cut window once the tab is pulled.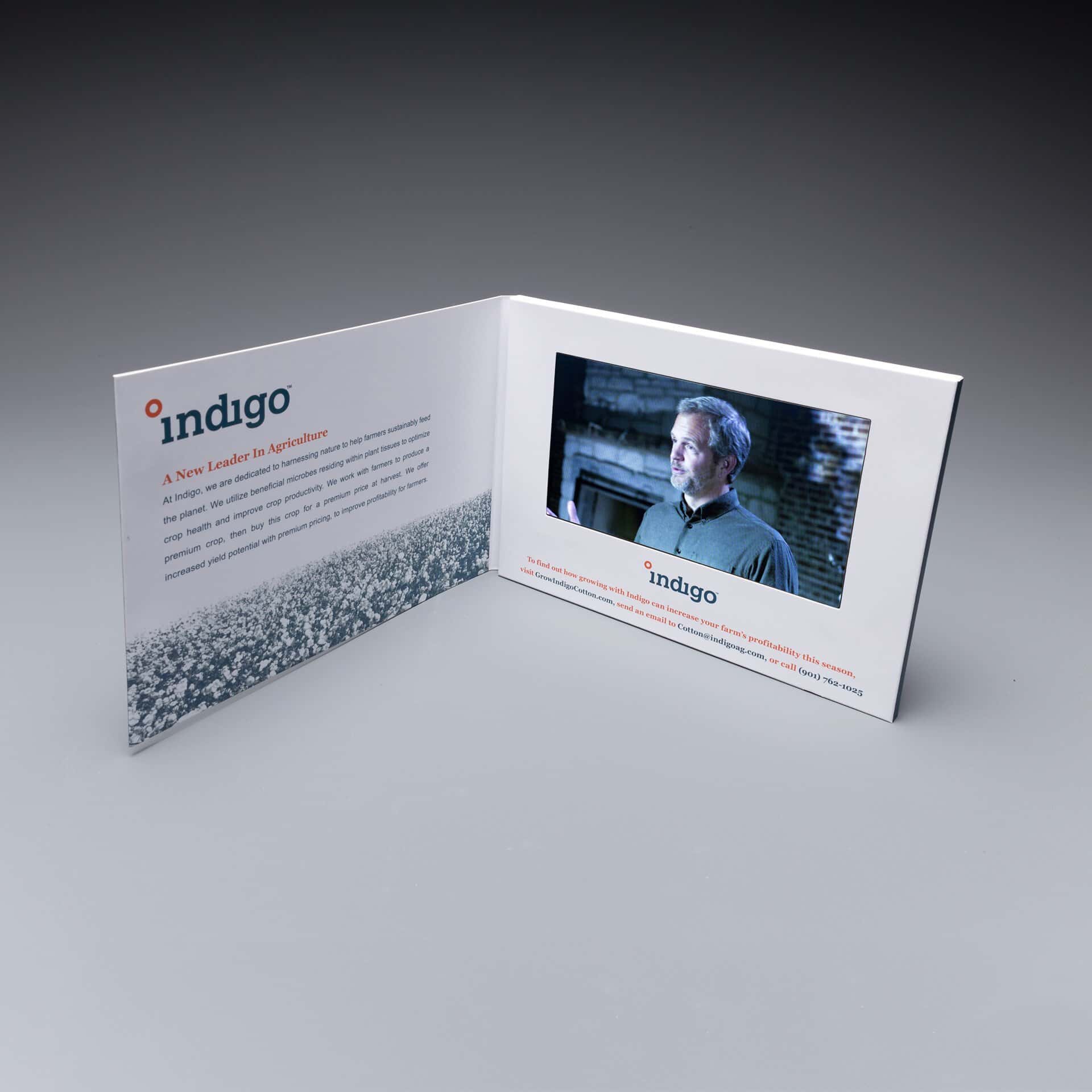 CMO-ToGo 7" Video Screen Brochure
Their client used this Video Screen brochure as a way to introduce themselves to prospects and generate new leads. They achieved 18 calls in just a few weeks from this multi-sensory, high-impact mailer.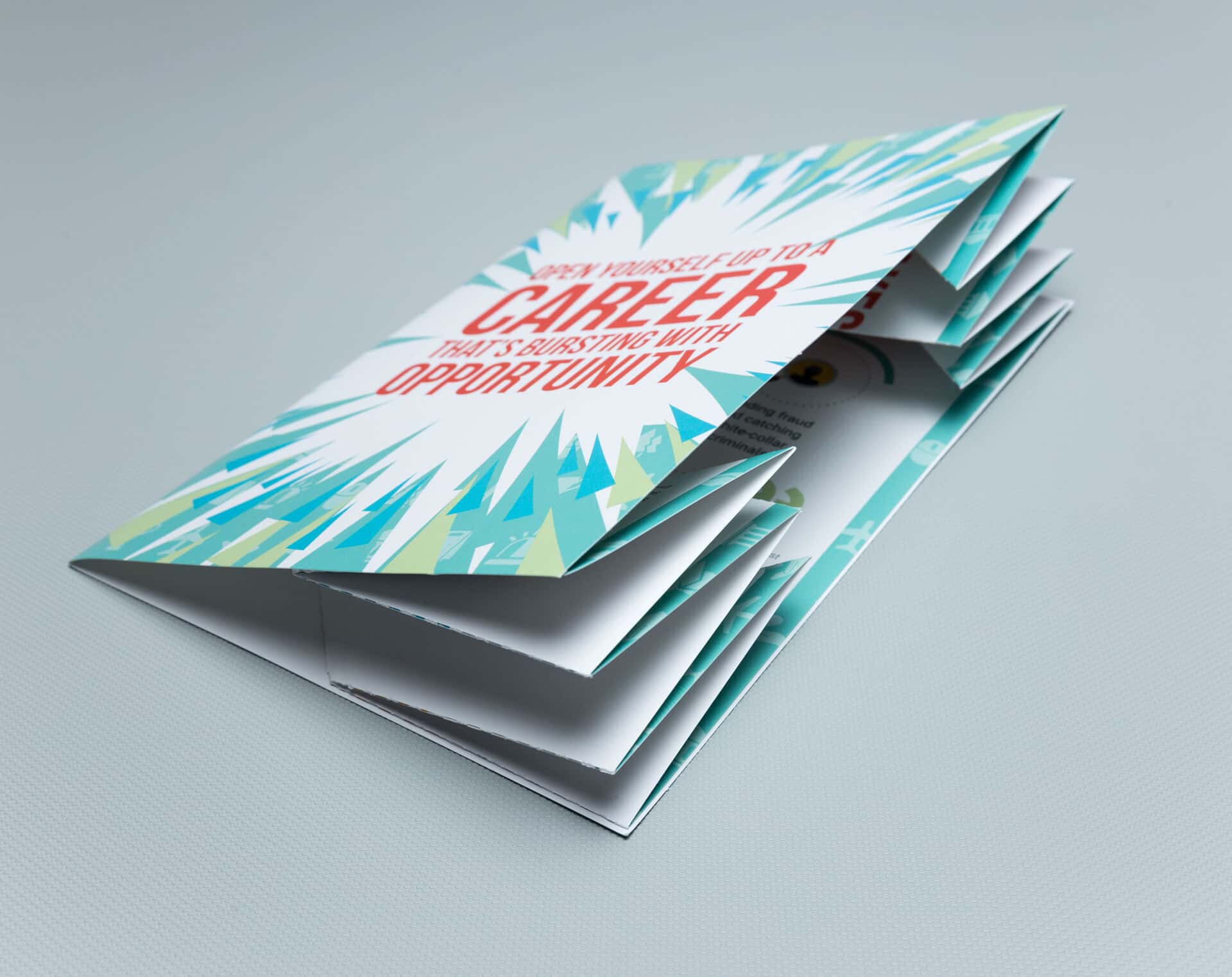 AICPA Large Exploding Page
AICPA used the Large Exploding Page to keep educators and students engaged with the accounting profession. This project evolved into multiple versions targeted toward a diverse set of audiences.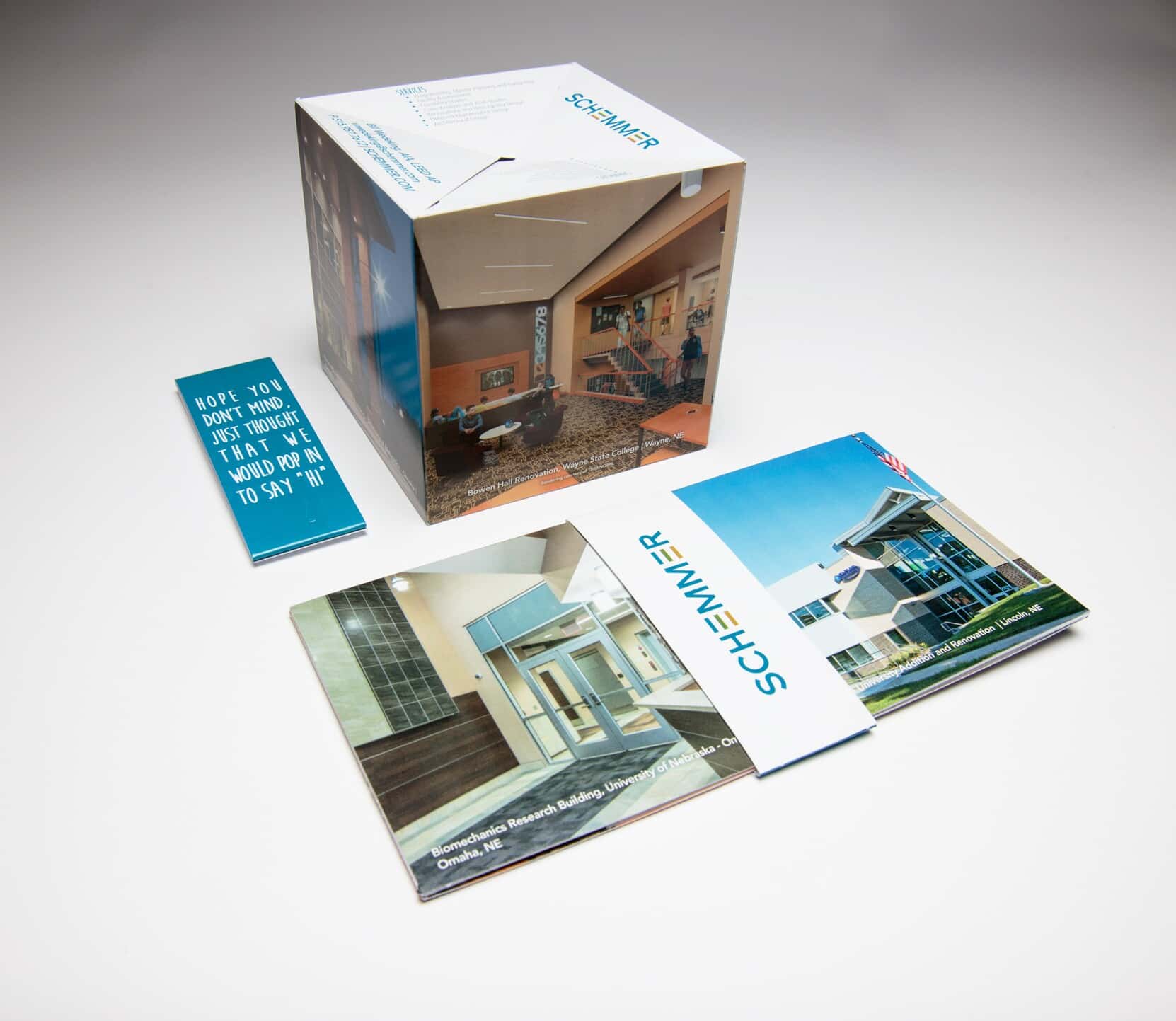 Schemmer 4.25" Pop Up Cube
The architectural firm used the 4.25" Pop Up Cube to create a memorable experience showcasing their projects and the services they offer. The campaign was successful, due to the attention-getting nature of the format.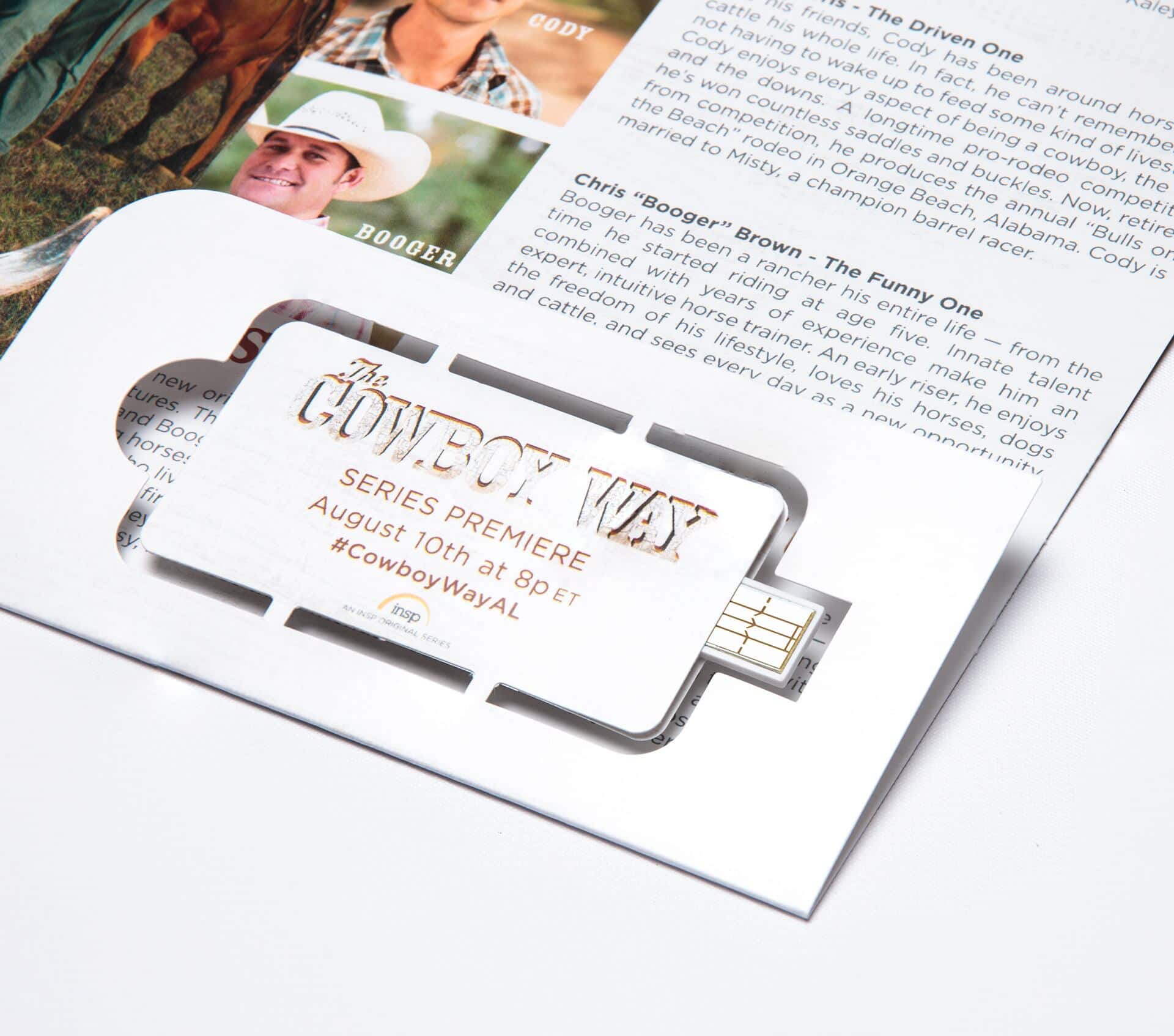 INSP Web Key Brochure
The Entertainment Company used this Web Key Brochure to promote a new original television series and the return of two others. Once inserted into a USB drive, the Web Key launched a URL specific to the campaign.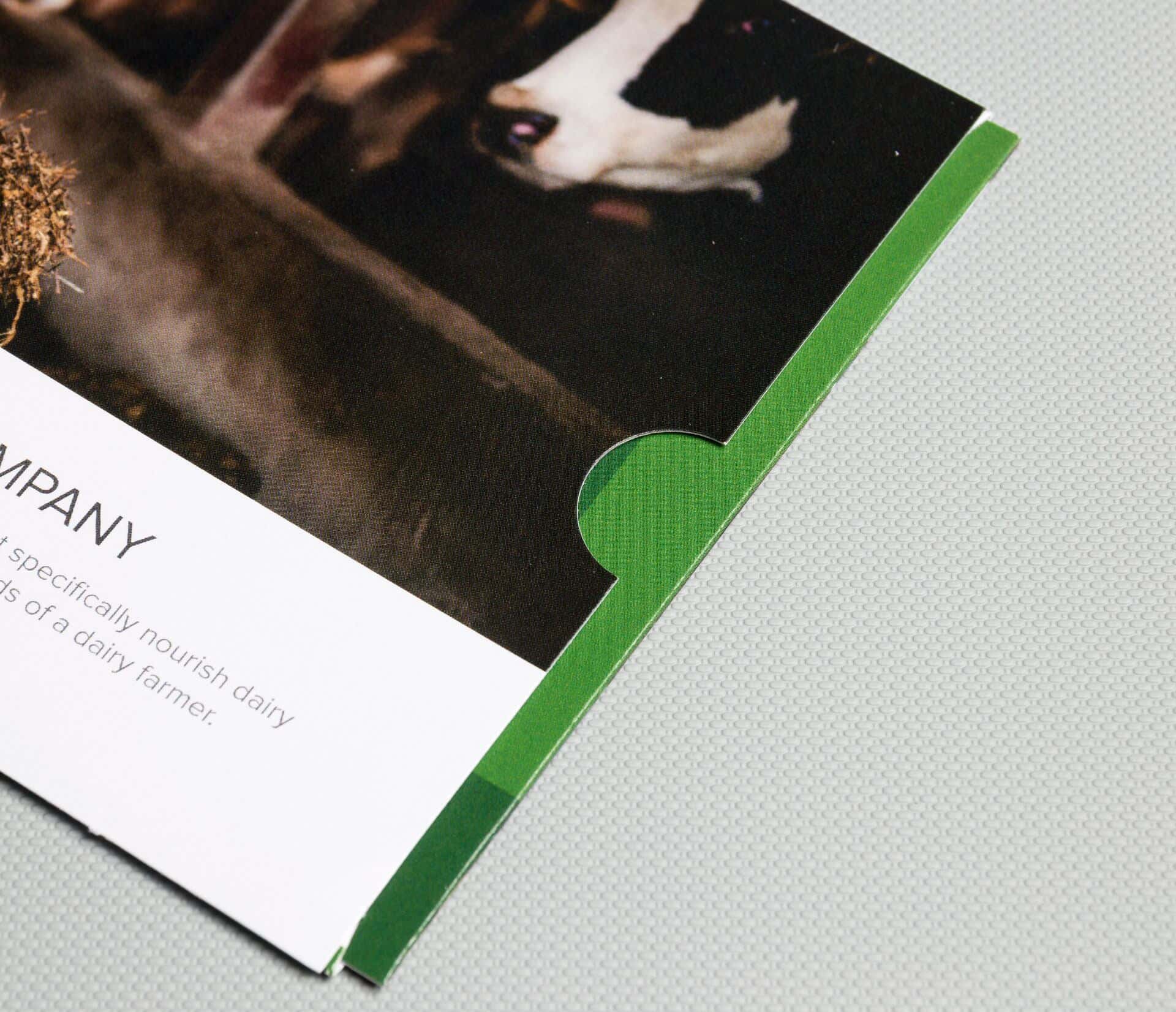 Prairie Estates Genetics Telescoping Slider
The seed company used the Telescoping Slider to target dairy farmers in new territories. Because this was a group of people who receive a lot of promotional material, it was imperative that this piece be attention-getting.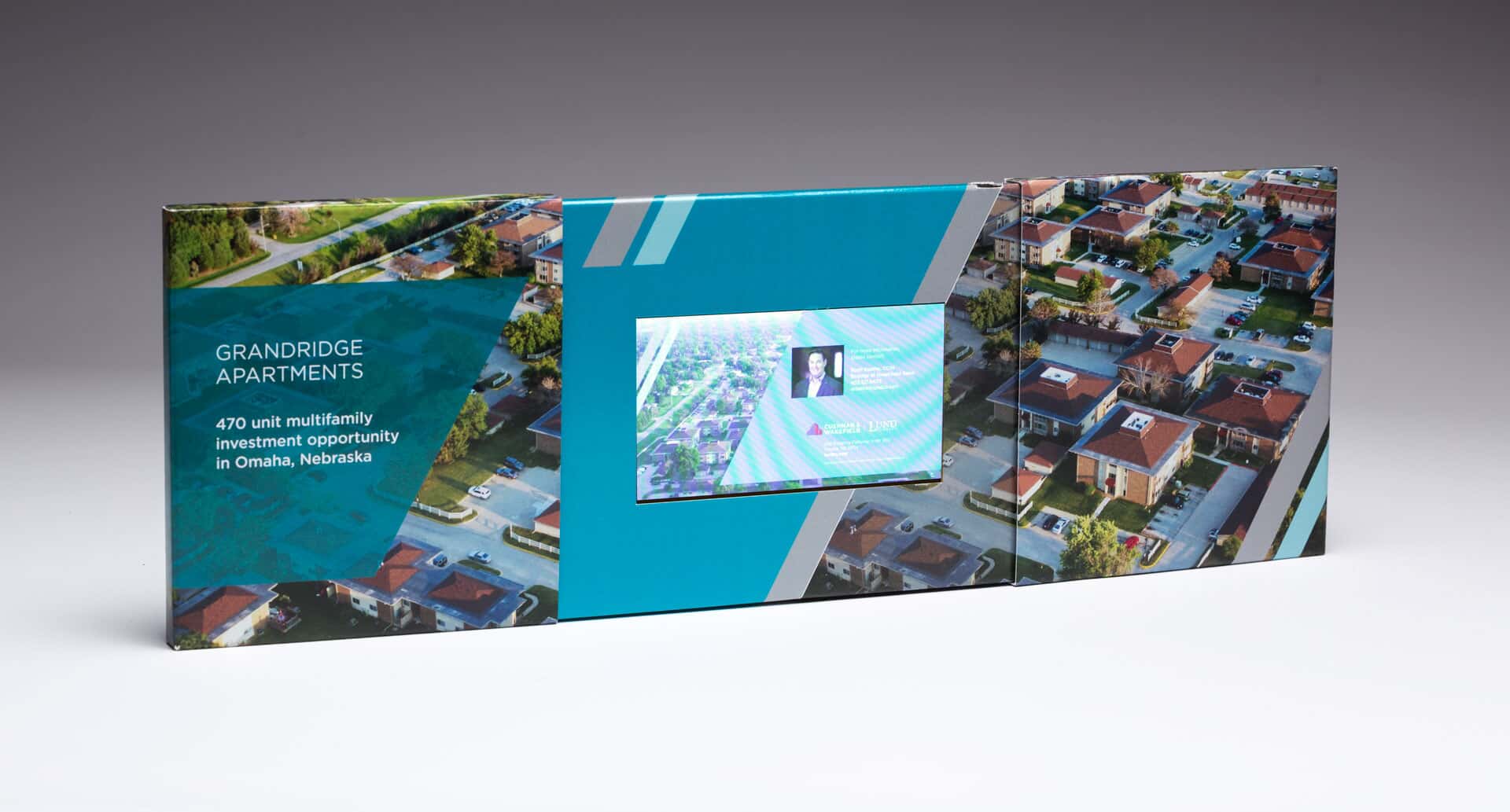 The Lund Company Center Reveal Video Brochure
The Real Estate company used this Video Brochure to display an apartment property that was for sale. It helped enhance their brand messaging due to the combination of video with a high-impact printed format.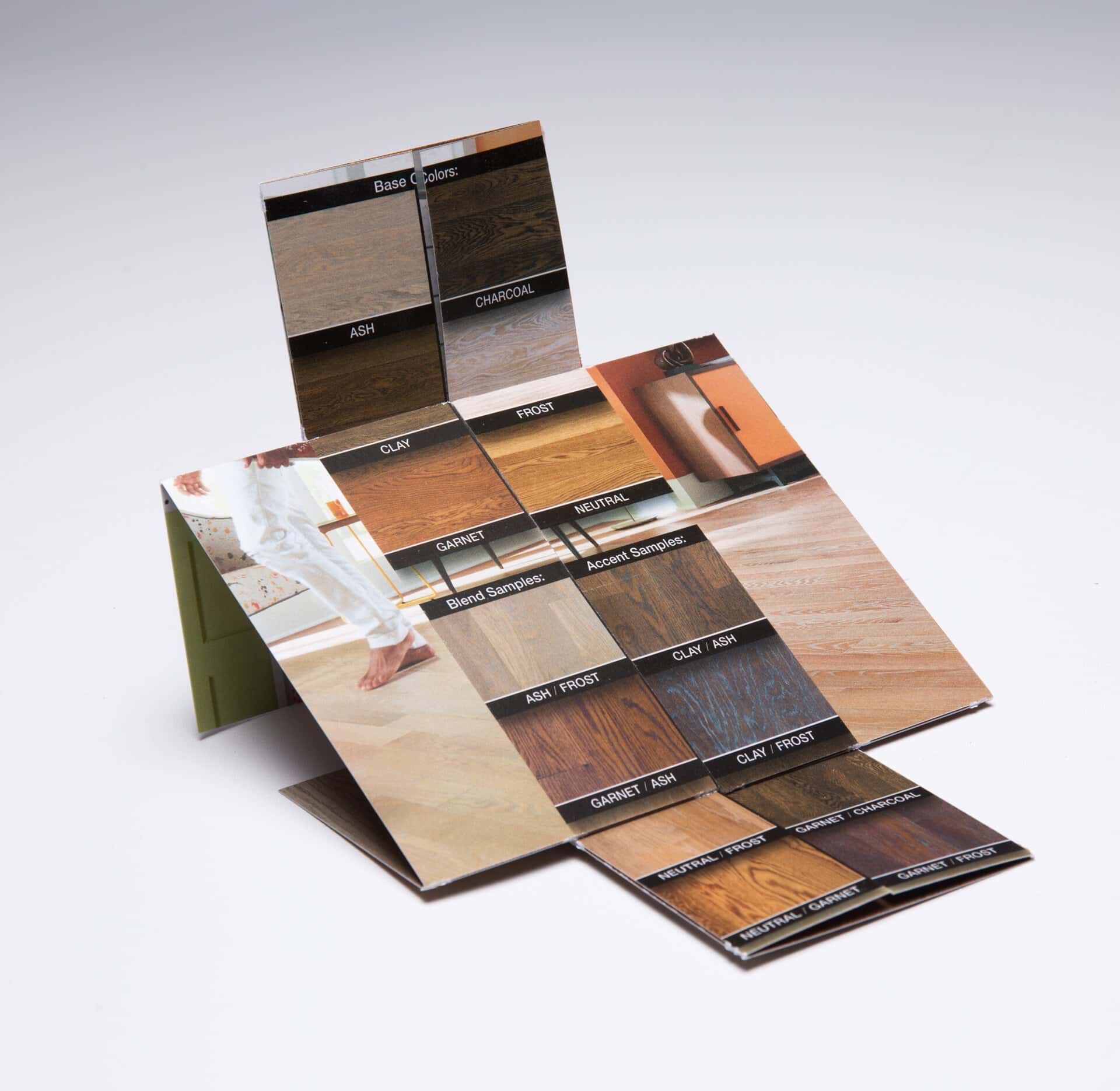 Bona U.S. Flapper®
The services company used our Flapper® to help launch an oil-based stain for hardwood floors. The design continually unfolds in itself, engaging the recipient and containing plenty of real estate for content and messaging.